LOUISVILLE, Ky. — Eric Williams and his family were sitting around the kitchen countertop on Dec. 16 in their St. Denis neighborhood home when bullets started to fly through the walls, windows, and even the ceiling.
"It's really scary," Eric's sister Ariyana Williams recalled. "And it's not fair."
Eric didn't have an arrest record, his family said he wasn't involved in any crimes, he was a kind and boisterous brother and son.
"I was there," Ariyana said, recalling the Friday in December when her life changed.
"I got down on the ground," she said. "[Eric] fell on top of me and he was telling me he didn't want to die, and I was kind of shocked and I was like, 'why are you saying that?' And I started rubbing on his back, just to give him comfort, and I felt blood. It was warm and it was his blood. And I was like, 'momma, he's bleeding, he's bleeding.'"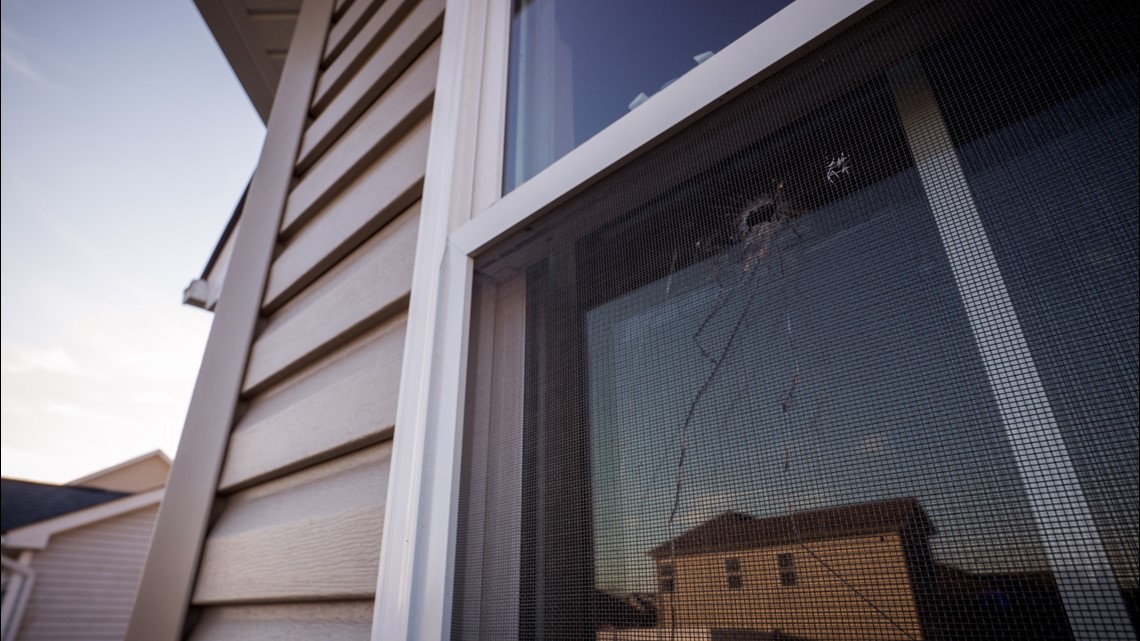 On Tuesday, LMPD arrested two men who investigators say are responsible for Eric Williams' death.
Tevin Smyzer, 20, and Justyn Dwayne Walls, 19, were charged with murder, wanton endangerment first degree, receiving stolen property over $10,000 or more, and fraudulent use of a credit card.
Court records show the two showed up at Williams' home in a stolen white Ford Explorer. After they allegedly fired multiple rounds at the home, they took off.
Later, they ditched their car and got into a black Ford Explorer.
The two are also accused of using a stolen credit card from the white vehicle multiple times around Louisville and online.
Ariyana found out about the arrest while she was in class. "I had the biggest smile on my face," she said. "like, oh my God my brother got justice."
Neighbor Christy Daugherty, who was like an aunt to Eric, said the shooting has changed their demeanor in the neighborhood. Now, they look at every car, every person, who drives by their homes.
Daugherty urged parents around Louisville to pay attention to their families and neighborhoods. "Help us stop this," she said.
Smyzer and Walls are due in court on Jan. 19; both held on $250,000 full cash bonds.
Make it easy to keep up-to-date with more stories like this. Download the WHAS11 News app now. For Apple or Android users.