LOUISVILLE, Ky. — Police have arrested a suspect who they say initiated a chase that ended in a crash on Dixie Highway July 27. Two people were killed in the crash while multiple others were injured.
Shively Police said the incident started with reports of a domestic violence situation. When officers arrived at the scene around 11:30 p.m. and tried to approach a truck, police said the driver sped off.
Police said the truck crashed into car at the intersection of Dixie Highway and Crums Lane. The driver of the car is in fair condition. Annjanette Senter, 44, was ejected from the vehicle and died Tuesday night.
A 21-year-old man, later identified as Stephaun Dotson, died at University Hospital Monday night. A 9-month-old in the back seat was also taken to the hospital in critical condition.
The suspect also hit another car with two adults and three children inside. The children received bumps and bruises, a woman had minor injuries and a man was uninjured.
Police said by the time officers got to the scene, two people inside the truck had runoff. One of them, a 17-year-old boy, was arrested. Guy L. Brison Jr. was brought into custody after police found him in another stolen vehicle on the Watterson Expressway.
Brison has been charged with two counts of murder, assault, feeling police, and receiving stolen property.
The truck Brison was driving in the chase Monday was stolen out of Shelbyville, according to police.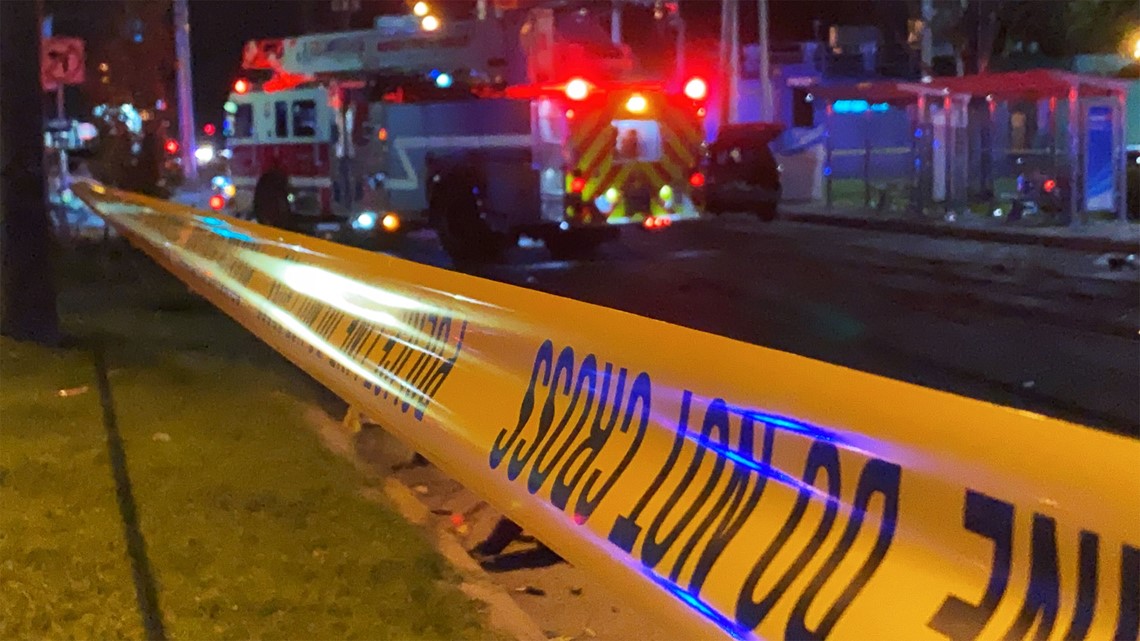 Make it easy to keep up-to-date with more stories like this. Download the WHAS11 News app now. For Apple or Android users.