LOUISVILLE, Ky. — Kentucky State Police (KSP) are investigating after police said a man shot and killed construction worker Fred O'Bannon and injured a Louisville Metro Police (LMPD) officer Friday morning in Shively.
LMPD Police Chief Erika Shields said the shooting happened around 2:30 a.m. on I-264 near the Dixie Highway overpass.
According to the arrest citation from LMPD, someone called the police to report a shooting and said an LMPD officer had been shot in the face. When officers arrived, they found the injured officer as well as a witness who told police what happened.
The witness said a man, identified by police as 25-year-old Keyshaun Stewart, walked up to O'Bannon sitting in his truck on I-264E and shot into the truck, killing him.
Stewart pointed his gun at another worker's truck but did not fire his weapon. The witness said Stewart then walked up to an off-duty LMPD officer sitting inside his vehicle and fired one shot at the driver's side window, striking the officer in the face.
After shooting the officer, Stewart ran from the scene. Officers found him on Dixie Highway, north of where the shooting happened, still armed with the gun. The injured officer was able to fire at Stewart and hit him. Stewart was apprehended shortly after.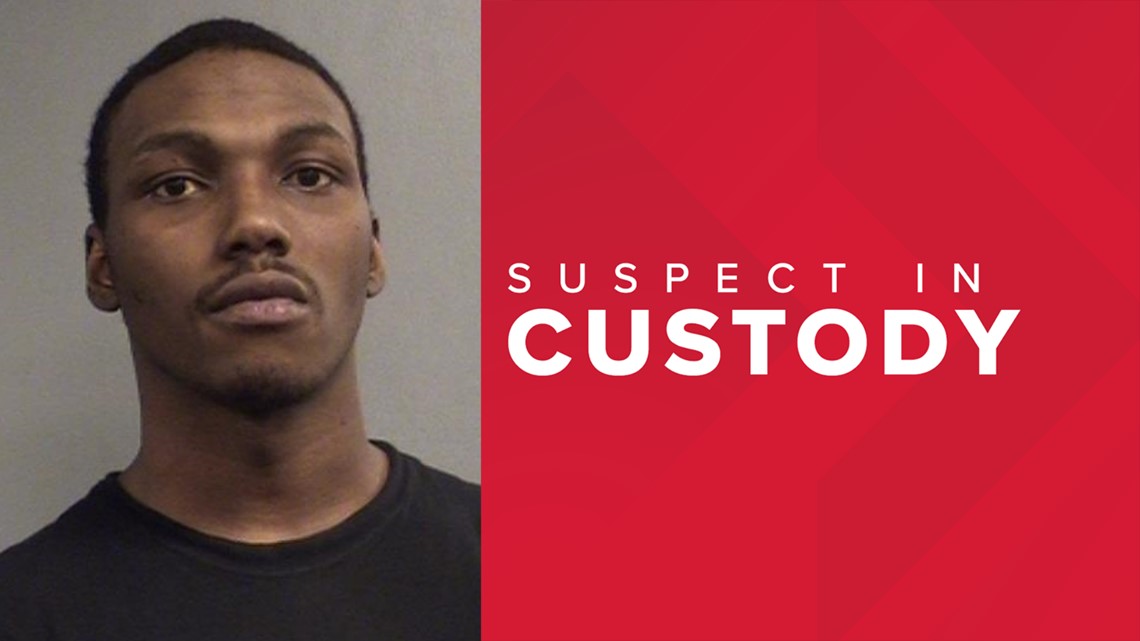 O'Bannon had worked for Louisville Paving and Construction, the company confirmed.
Louisville Paving Executive Vice President Hunter Strickler said O'Bannon was working to control traffic at a roadway construction site at the time of the shooting. He joined the company in April 2020 and Strickler said he "was a highly respected and committed member of our team."
O'Bannon leaves behind a fiance and children, according to Strickler's statement.
"Needless to say, our entire team is devastated by the loss of Fred and we stand committed to support his family and team members through this tragedy," Strickler said in the statement. "We ask that everyone join us in keeping Fred, his family and his friends in your thoughts and prayers."
Chief Shields said the officer is recovering at the University of Louisville Hospital. He is expected to survive.
"I'm thankful that he's in stable condition following this horrible incident & our city grieves for the construction worker who was tragically killed," he said.
Metro leaders, like Councilman Anthony Piagentini, paying their respects.
"Pray for his family. He had a fiancée and children, and pray for his colleagues who are with them today who are beside themselves," Councilman Piagentini said.
It's reflective of what fellow Metro Councilman Mark Fox says has become all too common in the Metro, as we approach record homicides.
"[Working to] have safe communities, and right now, as evidenced by last night -- we don't have one," Councilman Fox said.
As of Friday night, LMPD hasn't released any new updates on the officer's condition.
Stewart is expected to survive his injuries as well. According to the arrest citation, he is charged with murder, attempted murder of a police officer, assault, wanton endangerment, fleeing police and possession of a handgun by a convicted felon.
There is no clear motive for the shooting at this time, but Shields said the incident is being investigated by Kentucky State Police since an LMPD officer shot the suspect.
The department said it is not planning to release additional details about the shooting at this time as the investigation is ongoing.
BELOW: WHAS11 Drone footage of police investigating the scene of the early morning shooting after it occurred.
Make it easy to keep up-to-date with more stories like this. Download the WHAS11 News app now. For Apple or Android users.