LOUISVILLE, Ky. — The Shelbyville Police Department is looking for a person who broke into a nonprofit Monday and stole more than $1,000 in cash.
In a video posted on Facebook, police ask the community for help identifying the person who broke into the Butterfly House of Shelby County on Main Street.
In just 28 seconds, the person is seen breaking a door, grabbing a bag from a door over the counter, and running out.
The owners believe the thief has either been a client at the nonprofit or was informed by a client.
"They need to know that they didn't just take from us. They took from the child they get to come to see," Beverly Hilger said. She and Beth Kimbrough are co-owners of the nonprofit.
The Butterfly House facilitates family visitation and monitored exchanges, protecting children physically and emotionally while the meet with custodial parents/guardians and non-custodial parents/guardians.
Hilger said, "the need is great." Access to affordable visitation centers, especially in Shelby County, can be difficult to find.
Hilger and Kimbrough said they charge clients based on their income. Sometimes those clients don't show up or don't pay. Each month, Hilger said they are lucky to have $64 left after paying their employees.
Their facility and utilities are provided by Kosair Charities. Still, Hilger said, "We haven't figured out a way to make enough money to pay ourselves."
The money the thief stole came from clients who visited over the weekend. The loss of that cash has a significant impact. Beyond that, they anticipate the door he broke will cost more than $1,000 to repair.
The Butterfly House launched a GoFundMe page to make up for the loss; if you would like to donate, click here.
"We're here though," Hilger said. "And we will be here tomorrow. And we will help children see their families in a safe environment, that is not going to change."
Anyone with information on the crime is asked to call SPD at (502) 633-2326 or through Crime Stoppers at (502) 633-4500.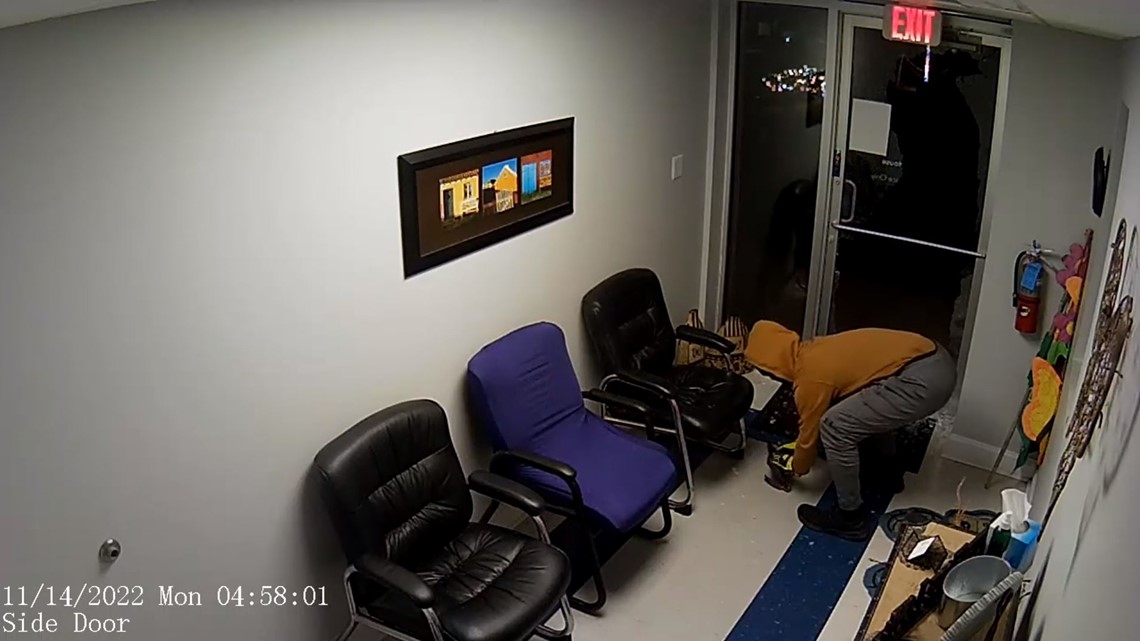 Make it easy to keep up-to-date with more stories like this. Download the WHAS11 News app now. For Apple or Android users.