SOMERSET, Ky. — One man who was allegedly part of a group that stole six cars from a Somerset dealership was arrested Tuesday.
Cavese Jones, 19, was seen driving a stolen car beside three other stolen cars on the Cumberland Parkway heading west, according to an arrest citation. An officer attempted to pull them over when the cars "accelerated to speeds in excess of 180 mph."
The officer lost sight of three of the cars, but officers were eventually able to deploy spike strips to stop the one car allegedly being driven by Jones.
He was taken to the Adair County Jail.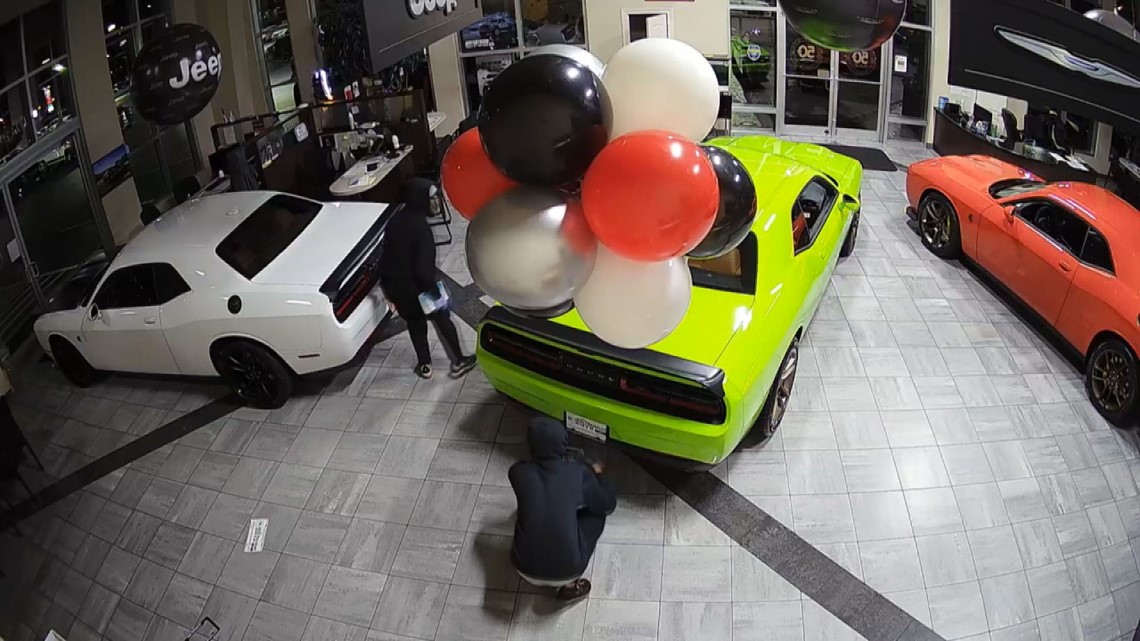 He's charged with speeding (26 mph or greater than the speed limit), reckless driving, wanton endangerment (first degree – police officer), fleeing or evading police (first degree – motor vehicle), receiving stolen property ($10,000 or more), failure of non-owner operator to maintain required insurance (first offense) and resisting arrest.
The theft happened in under a minute, according to the manager of the Don Franklin Chrysler Dodge Jeep Dealership. Five of the six Dodge Challenger Hellcats were since recovered in various nearby counties, and Tennessee and Alabama. Police are still searching for the sixth vehicle.
A brand new Hellcat is worth about $95,000, according to the manager, who said the six cars totaled nearly $600,000.
The manager hopes anyone who has information will call Somerset police at 606-679-6366.
Police did not release any other information.
Make it easy to keep up-to-date with more stories like this. Download the WHAS11 News app now. For Apple or Android users.