LOUISVILLE, Ky. — Over 1,600 pieces of counterfeit jewelry were seized Monday night by U.S. Customs and Border Protection officers in Louisville.
The shipment contained knockoff designer rings, bracelets, necklaces and earrings. The items were deemed counterfeit by the CBP's Centers of Excellence and Expertise.
The 1,672 pieces would have had a retail value of over $12 million if they were authentic.
"CBP is responsible for enforcing all U.S. trade laws and regulations on behalf of 49 other federal agencies. CBP officers play a critical role in the Nation's efforts to keep unsafe counterfeit and pirated goods from harming the American public," said LaFonda D. Sutton-Burke, director, field operations, Chicago Field Office. "This is yet another dramatic example of how CBP officers work every day to protect the American consumer, the US economy and US jobs."
According to CBP, the shipment arrived from Hong Kong and the items were poorly packaged. They were seized for infringing on the designer's protected trademarks.
Officers discovered 806 necklaces displaying the logos of Van Cleef and Arpels and Louis Vuitton, 290 pairs of earrings with Van Cleef and Arpels logos, 588 bracelets with logos of Van Cleef and Arpels, Gucci, Cartier and Louis Vuitton, and 63 rings bearing the logos of Van Cleef and Arpels, Valentino and Hermes.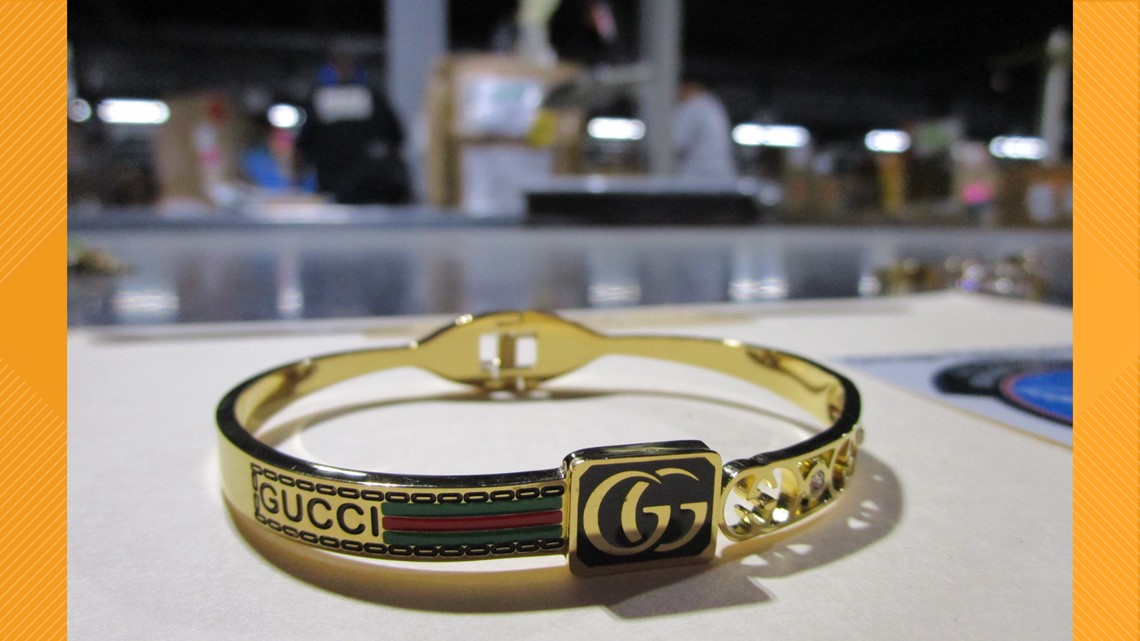 The shipment was headed for a residence in Ontario, Canada.
CBP seized over 24.5 million shipments of intellectual property rights violations in Fiscal Year 2022, which would have been worth nearly $3 billion had the goods been authentic.