LOUISVILLE, Ky. — She's a trailblazer from Louisville who broke down barriers and made history not only here, but in Atlanta at a time in the South when it was tough.
Monica Jones Kaufman Pearson grew up in the Smoketown neighborhood and was the first Black woman to anchor the news in Louisville on WHAS-TV from 1973 to 1975.
Recently she found out an important tradition at her alma mater, Presentation Academy, needed to be protected. Pearson stepped up to the plate and funded it herself.
In 2020, when Kaufman Pearson watched from Atlanta, Louisville protestors breaking windows at Presentation Academy, she said "a spark went off in my head."
"It said well, Monica, protect it yourself, so I did. In addition to the tuition, I took care of the glass," she said.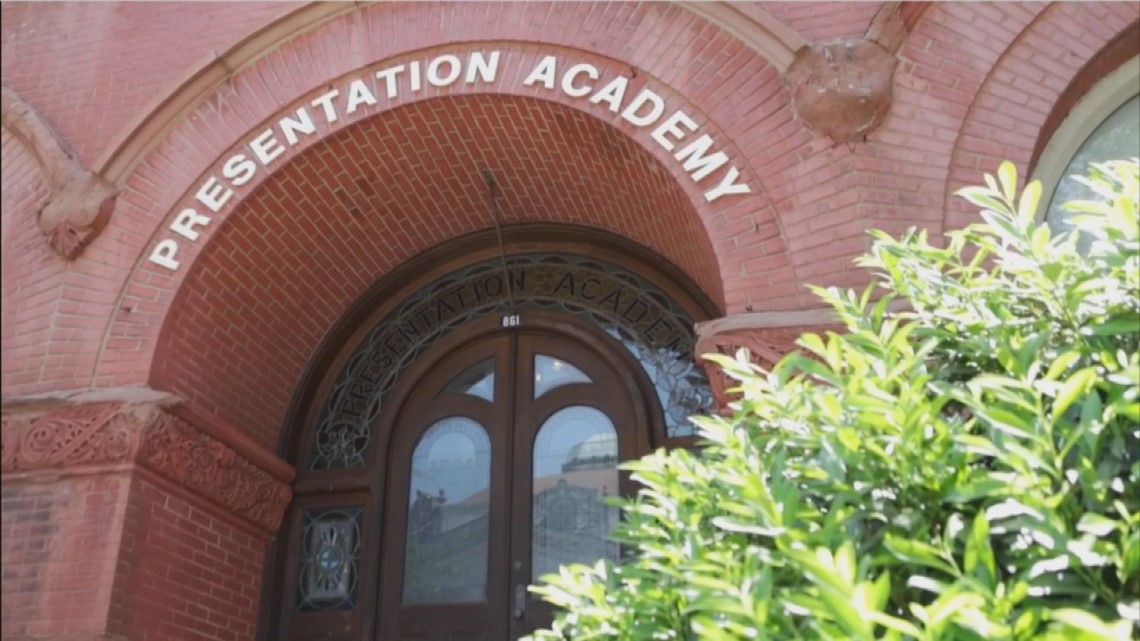 Kaufman Pearson funds an annual scholarship at Presentation, but was also concerned about the double walnut doors with beautiful stained glass built by the architect DX Murphy. They were part of the original construction of the building in 1893.
"When our freshmen begin their Pres journeys, they walk through these doors as a class, and they don't go through them again until the day they graduate as seniors, they walk out of the doors as class together," Principal Becca Noonan said.
She said bees had bored into them, and learned if they didn't do something to protect the doors soon, they weren't going to last much longer since they were also exposed to the elements.
Kaufman Pearson is not only paying for newly installed shatter-resistant doors, but she fully funds a scholarship in her name.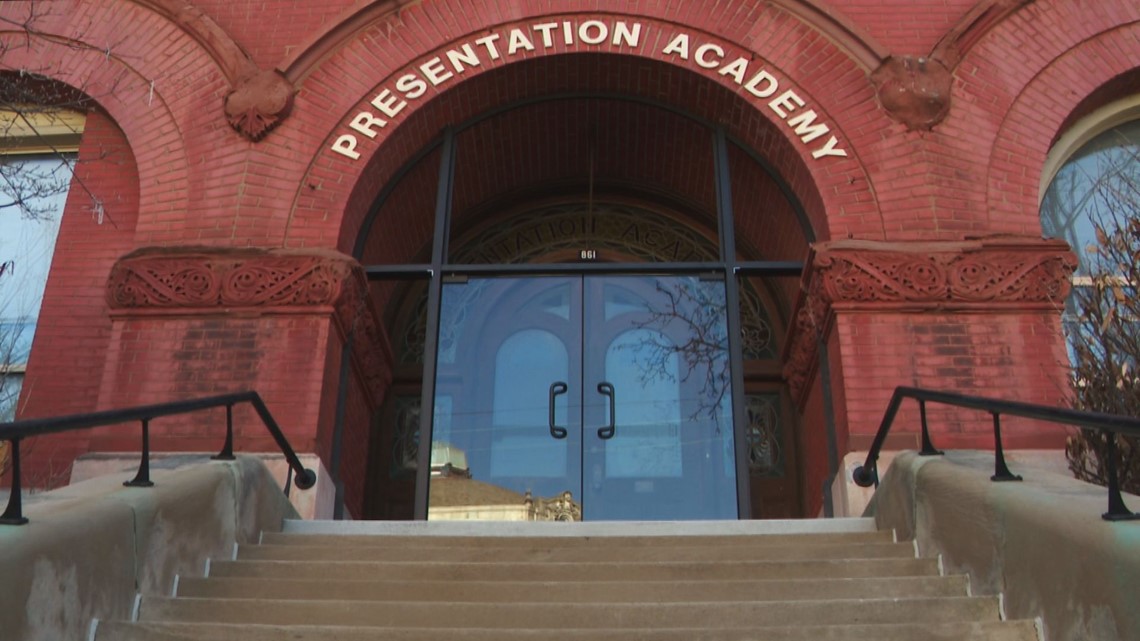 "The idea that someone was kind and generous enough to create a legacy for them to continue, and it's all on us to try, continue that same legacy that Monica has started," Noonan said.
The all-girls Catholic high school is more diverse today than it was when Kaufman Pearson walked the halls.
"It was a difficult time in Louisville because things were just really being integrated," Kaufman Pearson said.
While she could be seen smiling on the cheerleading team, surrounded by an all-white class, she said Presentation was different.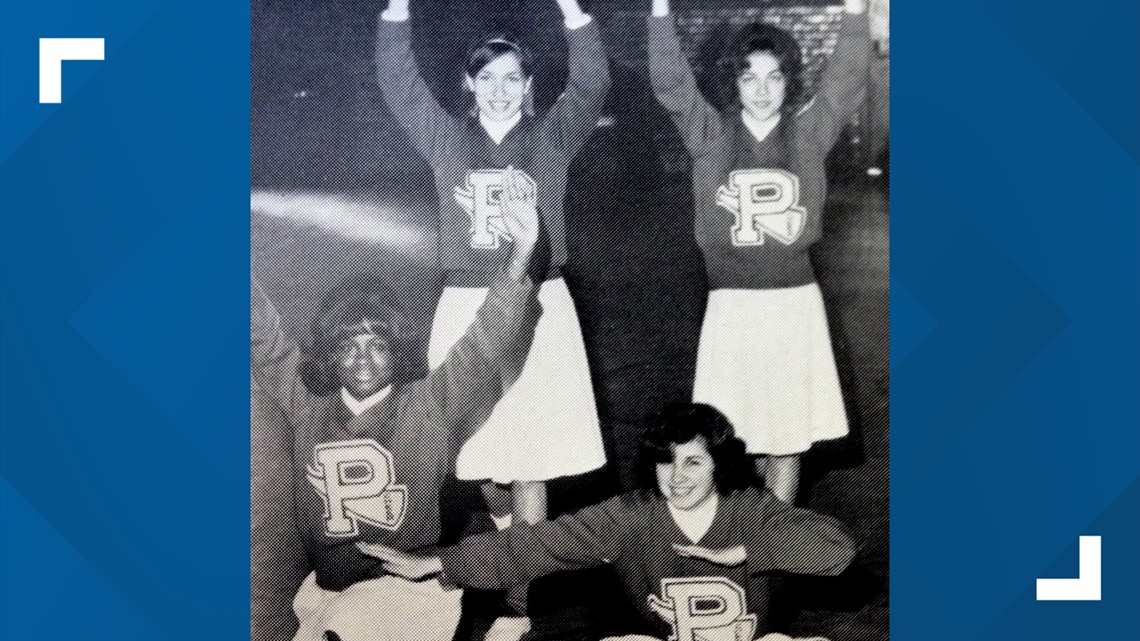 "But what I also found was that the nuns were very inviting and very accepting. Think about that in the early 60's. But that shows you where they were coming from because they believed very much in what Christ said, that you have to love one another," Kaufman Pearson said.
In order to get her to Presentation, her mom pawned her wedding ring to help pay for her tuition.
"She would get it out, maybe in, maybe in May and she would wear it from June, July, August and pawn it again, so that I would be able to go to Pres in September," Kaufman Pearson said.
Next to the doors at Presentation, Noonan showed a plaque that commemorates Kaufman Pearson.
"This is the plaque to honor Monica's generosity with those doors and it does tell the incredible story of her mom pawning her wedding rings to pay for Monica's tuition," she said.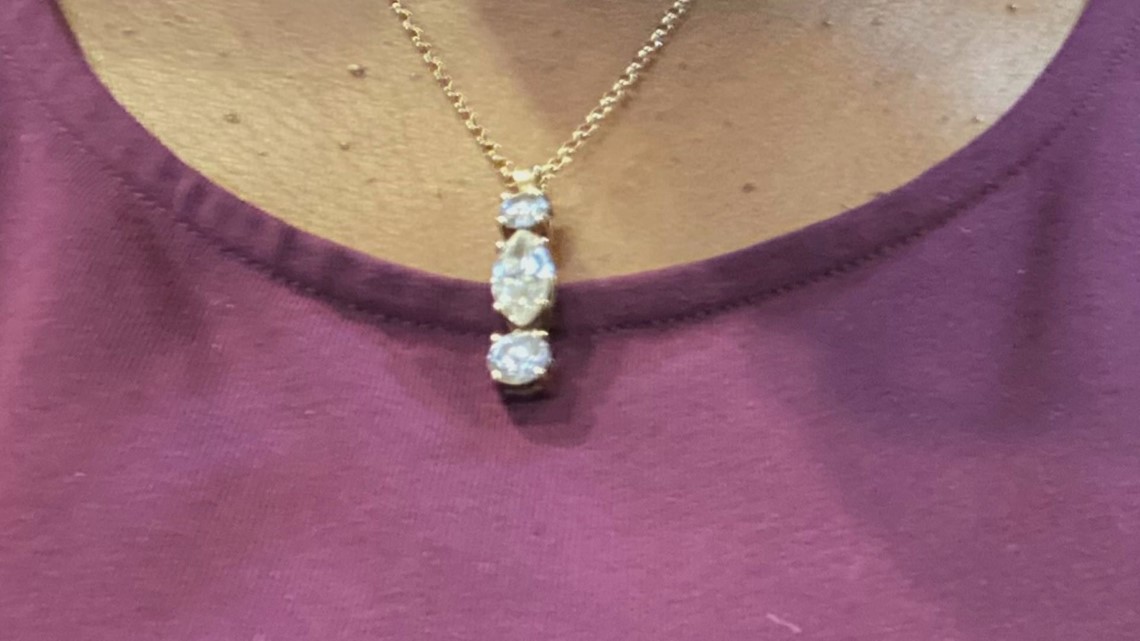 Kaufman Pearson's interest in writing propelled her to the University of Louisville, the Louisville Times newspaper, then over to WHAS11 in 1973 as Monica Kaufman.
"I am so grateful that I had my start at WHAS for more than one reason," she said.
She later moved down further south to become the first Black woman to anchor the weekday evening news in Atlanta. She became one of the most successful news anchors in America, nicknamed "The Queen of Atlanta."
She retired after 37 years.
"My husband says the only thing I've ever failed at is retirement," Kaufman Pearson said. "I intend to wear out not rust out."
She plans to return in October to host the annual Presentation Tower Awards for Women Leaders, and she will be walking through those doors once again.
Make it easy to keep up-to-date with more stories like this. Download the WHAS11 News app now. For Apple or Android users.