There is a new tool to help those in need of food assistance find a place near them that can help.
The Indiana Family and Social Services Administration (FSSA), in partnership with the state's food banks, the Indy Hunger Network and Feeding Indiana's Hungry, has developed a statewide, interactive map.
Food pantries are locations where Hoosiers can pick up groceries to prepare and use at their homes.
Meal sites serve packed meals, ready to take home and eat.
►Click here for Indiana Women, Infants, and Children Program COVID-19 information.
Indiana WIC remains committed to serving families and continuing daily operations during the COVID-19 pandemic.
Please be aware WIC local agencies have been given the flexibility to complete WIC appointments over the telephone. These appointments include enrollment, recertification, nutrition education/issuing benefits, breastfeeding support and referrals to other services. Currently, WIC operations will vary by region/WIC local agency so please contact your local WIC clinic directly for additional details or questions.
You can find your local WIC clinic by using the "WIC Clinic Locations List" OR "WIC Clinic Locations Map" in the drop-down list to the left.
Contact the state WIC office at 1-800-522-0874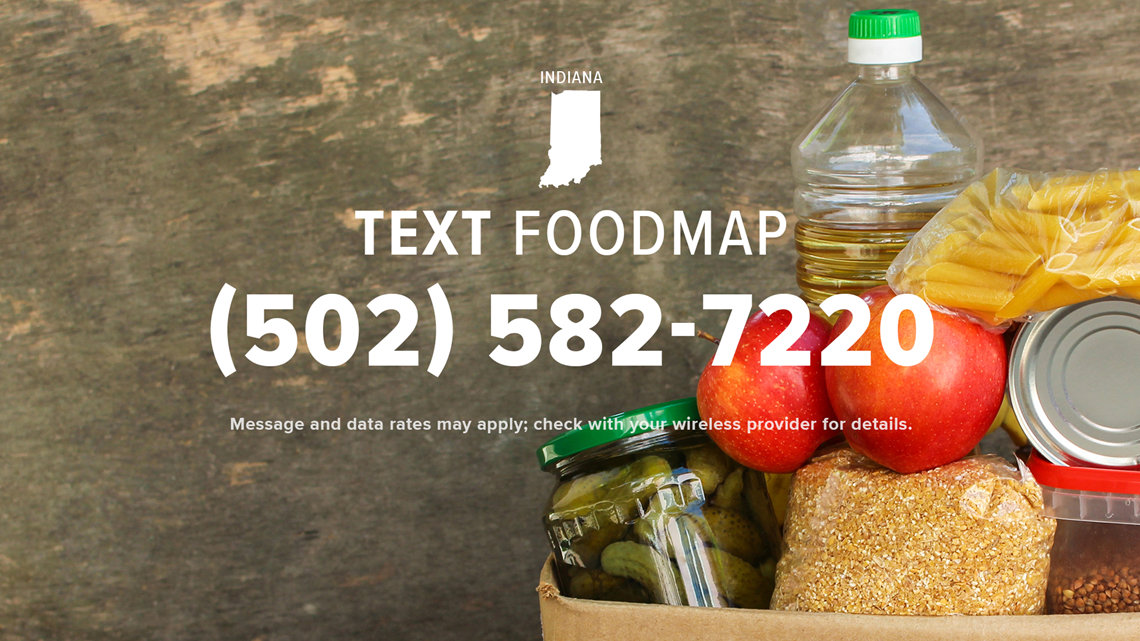 To help keep food banks operating, the Indiana National Guard has deployed to six locations across the state to help sort and pack food for distribution to food pantries.
Marion County (2)
Bloomington
Lafayette
Fort Wayne
Merrillville
The Indiana National Guard will also work at mobile food distribution sites across the state.
Download the WHAS11 News app now for the latest information and updates.