It's time to Give for Good; How to support those helping our community
To date, the annual fundraiser has brought in more than $50.6 million for local organizations.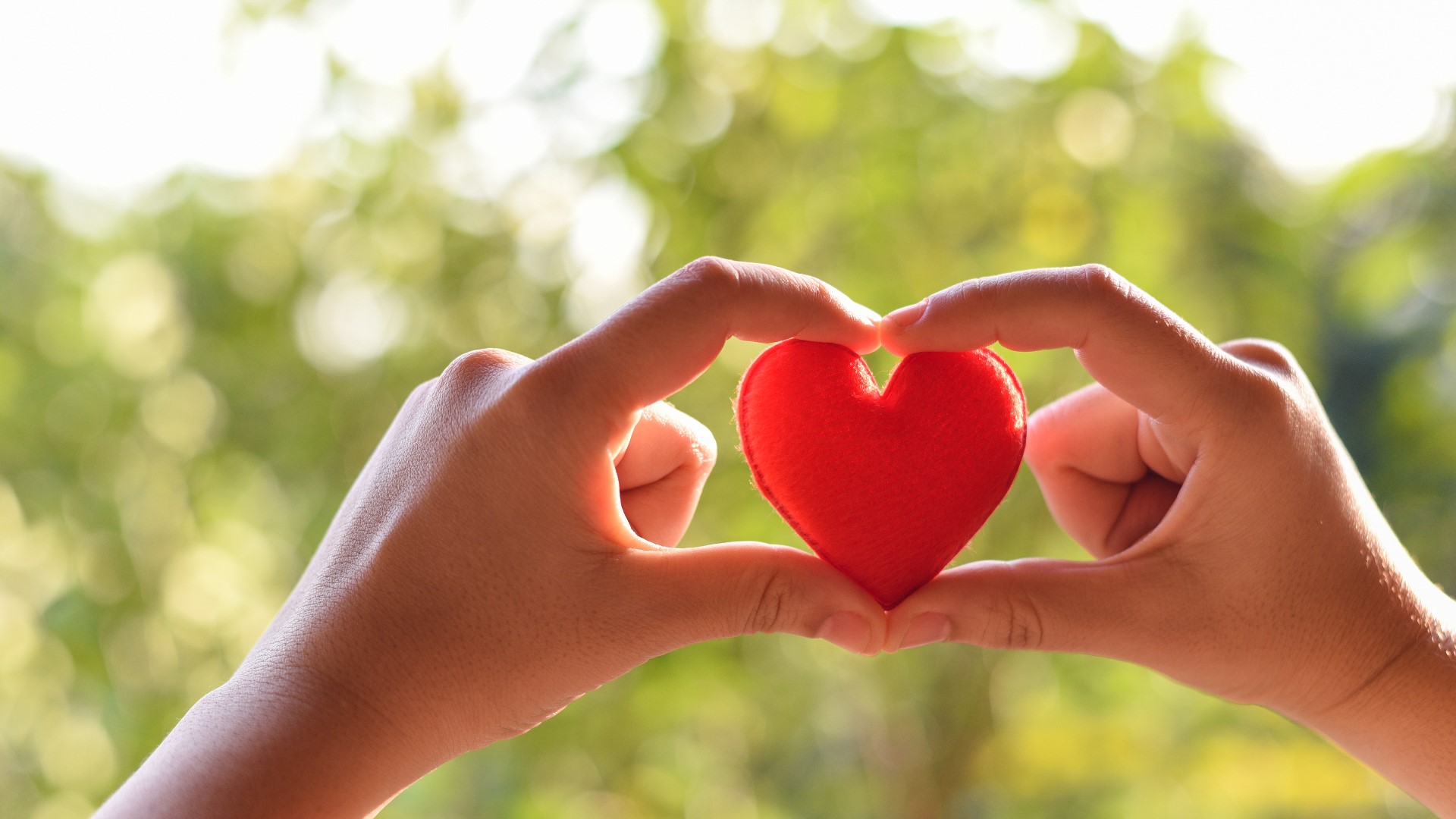 Louisville's largest day of online giving is Thursday, Sept. 14, marking a decade of giving back to the community,
To date, the fundraiser has inspired more than 137,300 people to invest $50.6 million into local organizations.
During the 24-hours of Give for Good, you can see your donations boosted substantially thanks to sponsors who've turned the day into a race of sorts. You can find all the dollar for dollar matches and prizes involved here.
Be the spark that ignites change in our region by donating to your favorite community causes between midnight and 11:59 p.m. on Thursday, September 14. Community members across an 8-county region in Kentucky and southern Indiana will come together to support hundreds of organizations by making a gift online.
Helping formerly incarcerated people
:
Christian Formation Ministries
This non-profit's work began in 2005 by helping the incarcerated with their reentry into society.
"Instead of just going in and preaching, we're building relationships that can be carried through to the outside," Dawn Johnson, co-founder of Christian Formation Ministries, said.
Volunteers with Christian Formation Ministries spend just as much time inside local jails as they do mentoring former inmates on the outside. The New Albany-based group provides trauma informed care, online recovery and programs to help formerly incarcerated people get out and stay out of jail.
"Statistically, 85% of the incarcerated are in on a drug-related charge. Even if it's theft, it's fed by a substance use issue," Johnson said.
And while the group acknowledges no one recovers alone, Johnson says it's up to that person to make that change.
"We will help you but it's your choice," she said.
Regardless of what decision is made, Christian Formation Ministries takes on a holistic approach, providing help to the whole family.
"We realized just helping the one person struggling with incarceration or substance abuse is not enough. The whole family needs support," Johnson said. "The incarceration of one person impacts on average nine other people. So, if there's 25 million addicts in this country, there are 250 million impacted by substance use."
Kids are often the silent victims.
"Everyone talks about the substances, but no one talks about the anger and depression or the sadness and how it affects everyone in the family," Suzanna Jacobson, executive director and camp counselor, said.
That's why Christian Formation Ministries also caters to the children of the incarcerated. In 2018, during its first year hosting a summer camp, the group cared for 32 kids with just nine volunteers. That number more than quadrupled this year with 152 camp kids and 42 volunteers.
"We've celebrated 52 first time birthdays at camp where these kids have never had cake, balloons, presents, [or] not had one of those gifts sold for drugs later on because that's a common thing a lot of them have experienced," Jacobson said.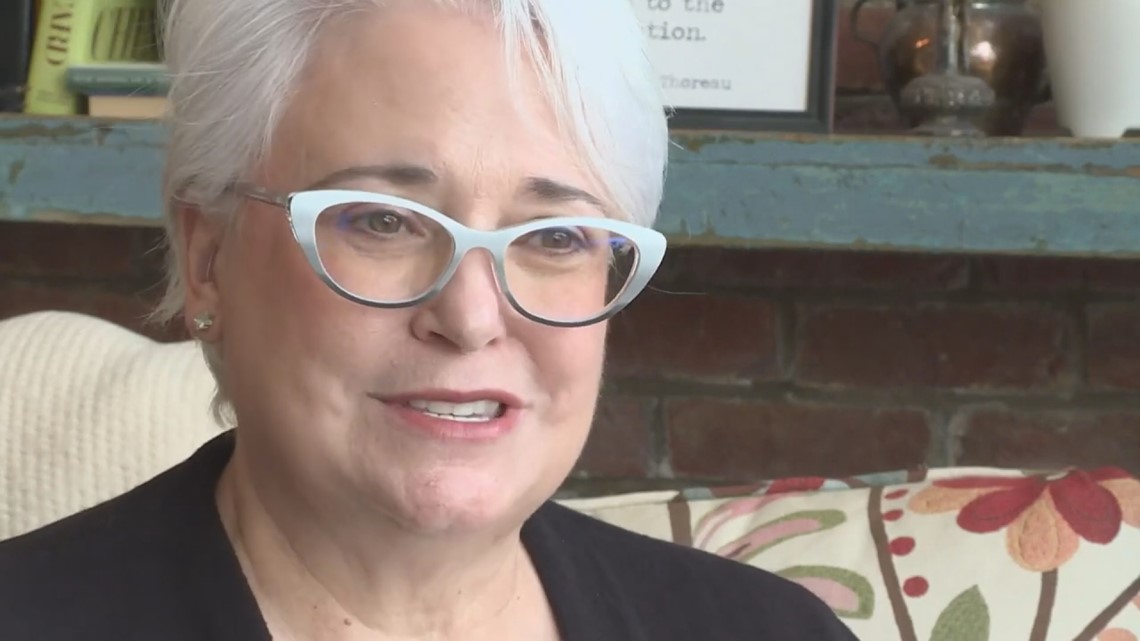 By the end of the week, the walls come down.
"They're making choices to forgive those who've done those things to them and start leaving those things behind," Jacobson said.
There are 68 kids on the summer camp's waiting list.
"The gift for Give for Good Louisville for me would be to stop saying sorry, we can't help you," Jacobson said.
Why donate to their cause?
"We can save you money, if you consider the incarceration of a person is $23,000 a year. Helping to change recidivism is a benefit to everyone. Restoring families and people to becoming someone who has a job, who is giving to the community as opposed to taking from it is worth it. Those are the days you live for," Johnson said.
Christian Formation Ministries has a dream of building a family recovery and restorative justice center. Volunteers visit detention centers wherever they are invited, on both the adult and juvenile side.
Honoring Kentuckiana firefighters
:
Vintage Fire Museum
Clark County, Indiana is home to one of the greatest collections of firefighting engines and artifacts in our country. The Vintage Fire Museum sits on Spring Street in the heart of Jeffersonville.
The museum boasts a collection of centuries-old relics, honoring firefighters and the advancements made in the industry, with machines on display older than America itself.
"We have a pumper from 1756 and it still works," Curtis Peters, the board chair said.
Whether you're interested in the history or the science involved, something's bound to catch your eye. Peters is here to answer all your questions about horse drawn steamers to the early hand pumpers and the effectiveness of the Bucket Brigade.
"They passed the buckets in a line and the building burned down. The goal was often to keep it from spreading to other buildings. Bucket brigades had a strength bonding people together in the community because everyone was available when there was a fire," he said. "They were all helping each other. And there's still something today in the notion of volunteer firefighters."
This museum is different from others, which often highlight their local history, because this one tells the story of America. The increase in visitors over the past year proves it's worth preserving.
"Last year, we had visitors from over 40 states and 15 or 16 countries and a lot of them are former firefighters and they're fascinated," Peters said.
The Vintage Fire Museum's run by donations and volunteers. You might remember, the Vintage Fire Museum got its start in New Albany before moving to Jeffersonville. It just celebrated the completion of a capital campaign of $600,000, which allowed the purchase of its current location in Clark County.
Improving kids' health
:
A-One AllStars Foundation
It started with basketball, with kids who'd gotten cut from other teams but showed the same passion for the sport as they did for school.
"We want to build up that community, get kids healthy and making friends," Jessica Bauer, the A-One communications director said.
A-One AllStars is a local gem tucked away in the Portland neighborhood but it's impact reaches kids across Greater Louisville who've learned coping skills and how to deescalate issues on the streets.
"It just doesn't want to get to the point where it gets violent especially in neighborhoods where it can," Anthony Howard, A-One's founder said.
Howard started the non-profit more than 15 years ago with a focus on the health and wellness of our kids. So, naturally, athletics play a big part, from basketball camps, to step and dance, and wellness fairs.
Most recently, the organization hosted a teacher appreciation giveaway, and back to school events for area kids.
"You really hold onto those moments of gratitude. Where someone, after giving them a meal for the holidays says, thank you so much. You don't know what this means to us, or a kid after playing basketball comes running up and says, I did it! Did you see me score the point?! Ah! It just pulls on your heart strings and you just want to give more of that. You want to see more of that and to grow up in a world where everyone's proud of them and they can give that back to their community as well," Bauer said.
At any one time, about 200 kids are signed up with A-One AllStars programs. It works with a variety of non-profits to make it happen, to coach, to teach and train our kids with the end goal of making a difference.
Preventing youth violence
:
Willenium Enterprise Foundation
It's a safe space for kids on and off the court, where trust is a major issue.
"I saw a void. They needed an out, something they enjoyed, a safe place and it took them away from the streets," Will Pitts, founder of Willenium Enterprise, said. "We have a gang violence issue in Louisville, a neighborhood vs neighborhood issue. They don't care who you are. They don't even care to meet you and we bridge those gaps and say, nah, there's good people on both sides."
Pitts and his wife founded the Willenium Enterprise Foundation a couple years ago, spending every dollar they had to make themselves a part of the solution.
"We consider ourselves on the frontline," Pitts said, speaking of a 14-year-old in his program still recovering from a shooting in July.
"It hurt my heart because he still had the same bandages the hospital put on and I said, man you can't do that. Do you even wash your foot? I cut the bandages off and put peroxide on it, cleaned the wound and wrapped it back up and you could just see the small things like that mattered to these kids," Pitts said.
Every event hosted by Willenium is free to the public, funded by donations and the Pitts' own money. One of the biggest events is the foundation's basketball camp, Shoot Balls Not Guns. It aims to prevent youth violence by connecting kids and their families with a hot meal, local resources and basketball.
"I get to see them at their most vulnerable. When they're sweating the worries away," Pitts said.
In the last year, Willenium Enterprise has served close to 800 people, more than triple the year before. That's people who've received help with their LG&E bills, expungement, and childcare. People who've been given shoes, Christmas gifts, and Thanksgiving meals and most recently, the supplies needed to start school.
The support is unconditional.
"There's a saying, we're with you when you're right. But we're with you when you're wrong so we can help you get it right," Pitts said.
Pitts says the foundation doesn't receive many donations throughout the year, which is why Give for Good Louisville is so important to the non-profit. He hopes you'll choose Willenium Enterprise come Sept. 14.
Supporting local artists
:
Shelby Regional Arts Council
It's a hidden gem on Shelbyville's historic Main Street, nestled inside the shops at Blue Gables.
"It's on the historical registry, an old motel from 1939. It has a beautiful courtyard that leads you into the art gallery," Sherrie Head, president of the Shelby Regional Arts Council, said.
But the Dogwood Art Gallery in Suite 14 isn't just an art gallery.
"We're so much more," Head said.
The Shelby Regional Arts Council's headquartered in the small space, and provides workshops, artist demonstrations, classes and scholarships to students looking to expand their future in the arts.
"People don't realize this is available," James Keith, a local painter and board member, said.
"A lot of our artists will just get together and paint. They like being together," Head said.
Whether it's a collection of different artists, or a solo exhibit, there's a wide variety of talent here. For Keith, it's all about watercolors and the art of Sumeria and Bonsai.
"It provides a lot of relief when you come home at the end of the day," Keith said. "People can come here and support their local artists, and buy local at very reasonable prices rather than going to some high priced art gallery. Shop locally."
Every donation helps the arts council, which hopes to expand into a larger space, with more hours of operation. Whether you're a beginner or advanced, Head says it's just nice to share in the vision and passion and being supportive of each other.
The Shelby Regional Arts Council is volunteer led, with the gallery open Friday through Saturday. Your donation would help support and expand gallery operations and pay for rent.
Make it easy to keep up-to-date with more stories like this. Download the WHAS11 News app now. For Apple or Android users.