LOUISVILLE, Ky. — On Labor Day, we celebrate all of the people working hard to keep our country moving. However, there are a lot fewer people doing that this year because of the coronavirus pandemic.
While the national unemployment rate has gone down for four months in a row, the numbers are still higher than they were in February, before COVID-19.
However, that number is up from June 2020, which was 4.4%. That's a 1.3% increase in a month.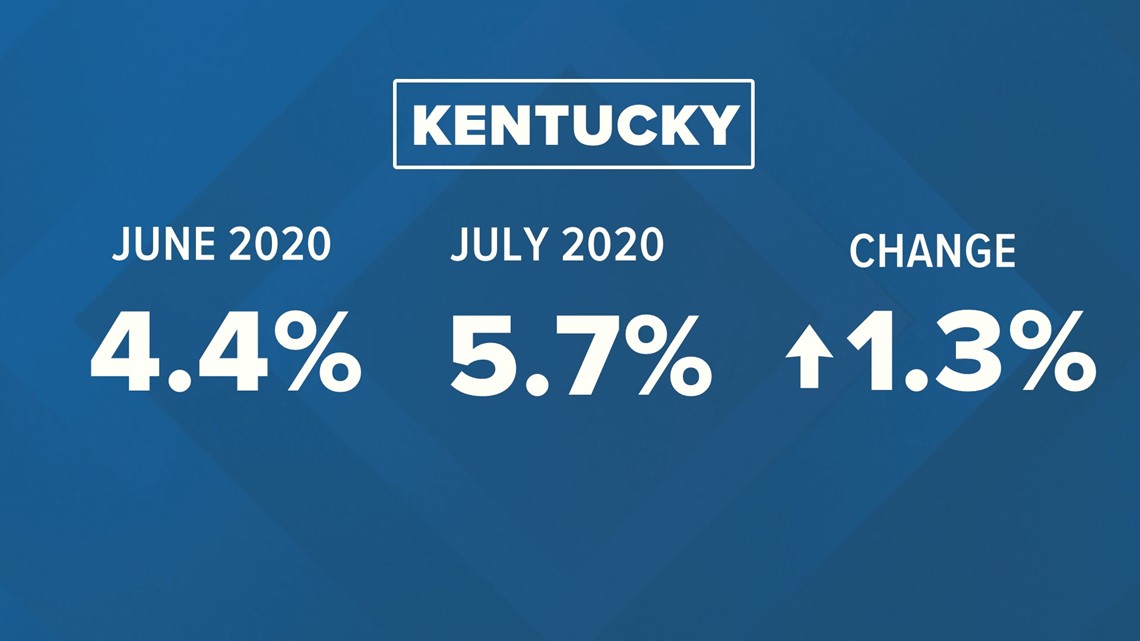 Jobs in leisure and hospitality, educational and health services, and manufacturing were up in July 2020. Jobs in financial activities and construction sectors were down.
Kentucky had the smallest year over year increase in the country for unemployment this year in July compared to last July. In July 2019, the unemployment rate was 4.3%, making it a year-over-year increase of 1.4%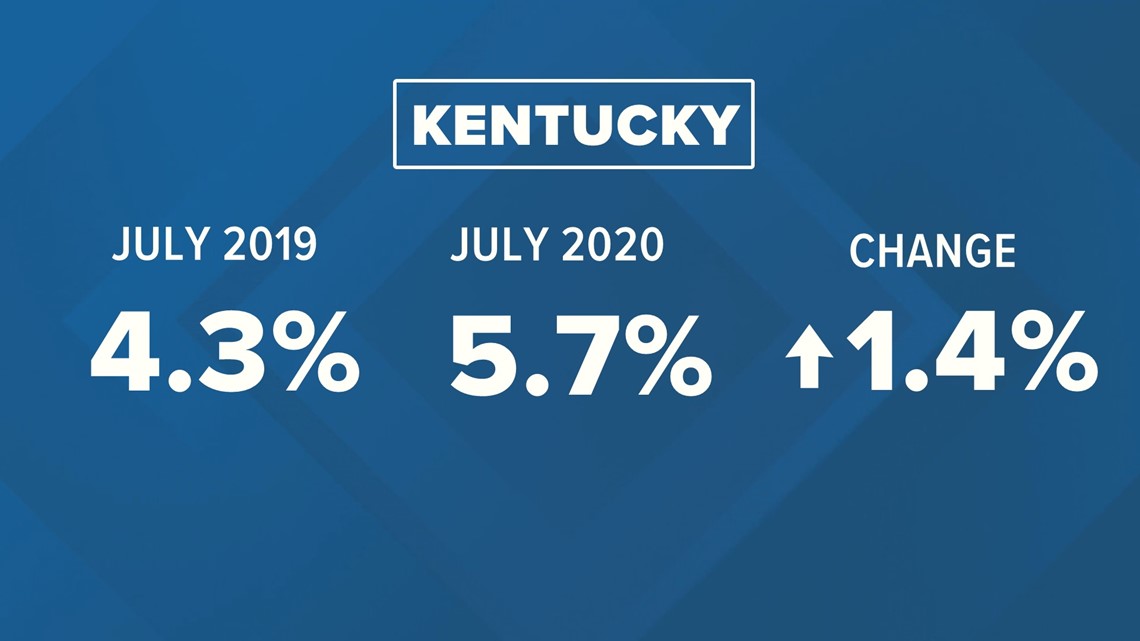 The state of Indiana reported an unemployment rate of 7.8% for July, which lands it somewhere in the middle compared to the rest of the United States.
Month-over-month, the state's unemployment rate dropped 3.3% from 11.1% reported in June.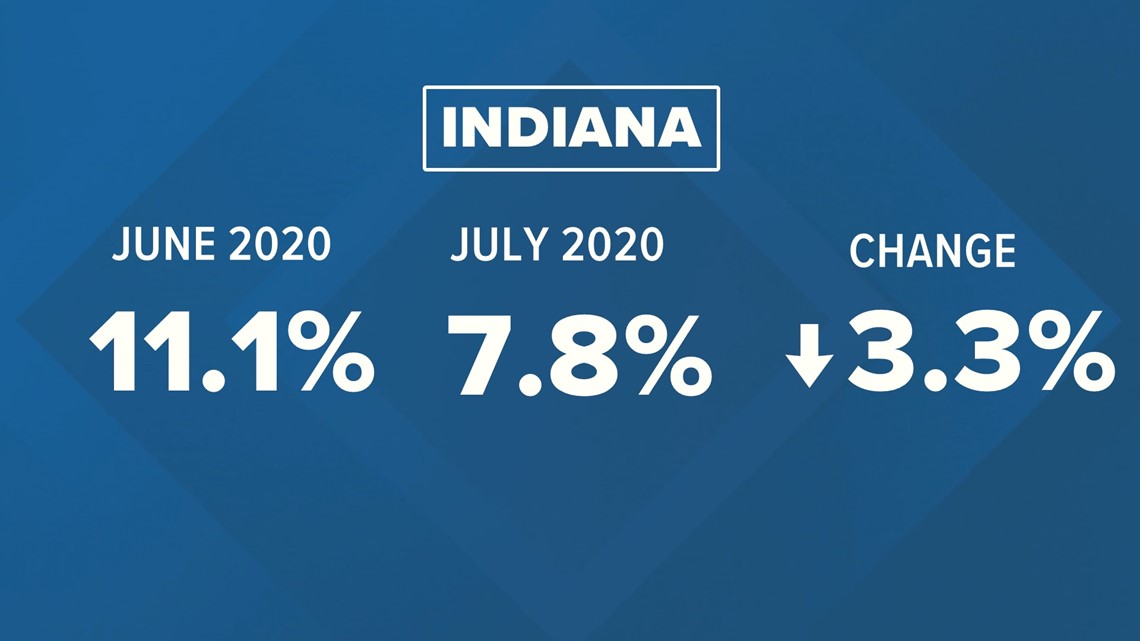 Like Kentucky, jobs in leisure and hospitality, and educational and health services are up, as they are in almost all sectors. Jobs in construction are very slightly down in Indiana.
While Indiana's unemployment rate is down compared to last month, it's still much higher than it was last year. This year's 7.8% unemployment rate is 4.6% higher than last July's 3.2% rate in Indiana.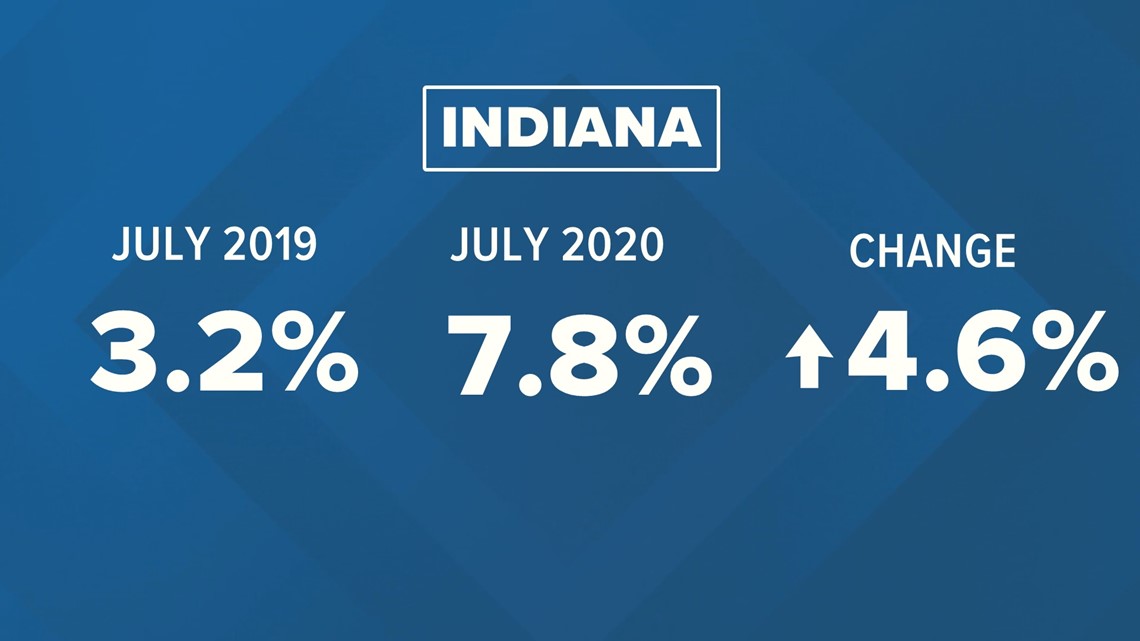 Nationally, unemployment insurance claims have been steadily falling this summer, but it's still going to take a while to get back to where the country was pre-pandemic.
"Early in the year, we lost some 20 million jobs. That was during March and April," Chief Economist of Bankrate.com Mark Hamrick said. "And as we look now at the figures that have been accumulating, we still have to make back more than 11 million jobs just to get us back to where we were before."
Job gains nationally in August were in retail, leisure and hospitality and professional and business services. While these gains are encouraging right now, many economists think significant hiring could be hard to sustain because there is still so much uncertainty around the virus.
Make it easy to keep up-to-date with more stories like this. Download the WHAS11 News app now. For Apple or Android users.