Creator and organizer Tiandra Robinson said she hopes the week will encourage more residents to explore restaurants that bring unique additions to the Louisville food scene. The week is also an opportunity to help local businesses.
"It's a way for us to try and close the wealth gap," Robinson said. "It's also a way for us to try and have generational wealth, so that we can generational wealth and try to have some things to pass down to our kids...to our grandkids."
Many of the businesses featured are brand new, like Dynamic Nutrition. Owner Jowanna Boyd moved from California and opened the doors to juice bar in April 2021.
"To be a Black woman, and to also be a veteran it's amazing what I can offer," Boyd said. "We have a lot of fast food places and not the best options in our neighborhoods. So to be able to offer this to my community and show them hey, eating healthy does not have to be boring."
Boyd said they offer protein shakes, energy teas and other healthy food items — options she said she is proud to offer to the community. Flora Kitchenette, a restaurant that provides for the vegan and plant-based community, is also participating.
"People of color, Minority faces Attached to veganism and plant based eating is something important for our community as far as our health goes, " says Jeremy Brown, co owner of Flora's Kitchenette. "And our mission also is to connect our community like I said before, back to the land."
A full list of food-based businesses participating in 502 Black Eats Week, can be found below: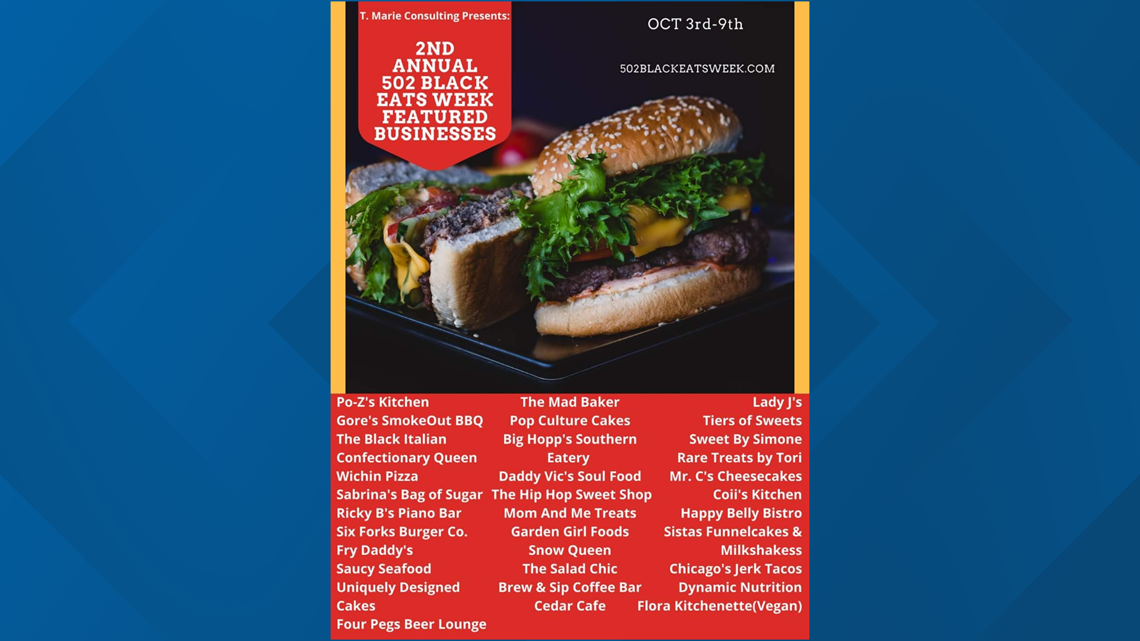 ►Make it easy to keep up-to-date with more stories like this. Download the WHAS11 News app now. For Apple or Android users.