NEW ALBANY, Ind. — A New Albany boutique owner, Benjamin Byrne has seen the impact of COVID on his business first hand.
"Every time the numbers go up, we see a dip in business. It has made it difficult to financially plan," said Byrne
But with Small Business Saturday this upcoming weekend, Byrne is hopeful.
"We are depending on this one day to be very good for us because it has been a pretty soft holiday season so far," said Byrne
Byrne said his store typically makes thirty percent of its total revenue during the holiday season. At this time, he is currently at 50% of what he typically makes.
For Byrne, the holiday season is crucial to keeping his business sustained through the typically slower months ahead.
"In quarter four, we really have to do enough business, in order for us to carry through quarter one... and we are going to be scraping," said Byrne.
According to the U.S. Small Business Administration, in 2019, American consumers spent 19.6 billion at independent retailers and restaurants on Small Business Saturday, compared to 17.8 billion in 2018.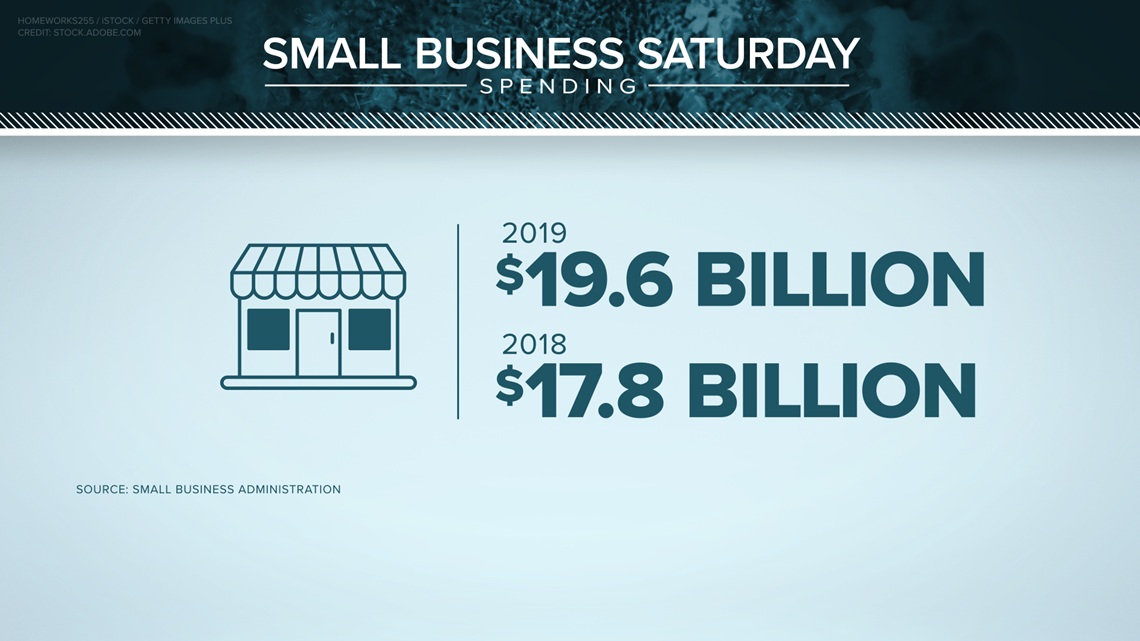 This Saturday, Byrne is holding a grand opening for an expansion to his store. He committed to the expansion in February, before the coronavirus pandemic began in the United States.
Due to the nature of the pandemic and the effect it was having on his business, he was forced to close another store location in order to continue this expansion.
But he strategically scheduled the grand opening for the same day as Small Business Saturday in hopes that he will get more traffic.
"We are really hoping that we do enough during our grand opening on Small Business Saturday, that we can make up for a lot of the lost business that we haven't done," said Byrne.
For more information on Byrne's store, you can go to their Facebook page.
If you're looking for a business in Kentuckiana to support, check out our LOVE LOCAL section. Business owners can also add theirs.
Get the information sent to your phone by texting the word LOCAL
to 502-582-7290.