Picture this: It's a cold evening in December. You're in your most festive pajamas, curled up under a fuzzy blanket on the couch or in your favorite chair. Snow is falling outside, blanketing the world in white and a fire is crackling in the fireplace.
You have your hot chocolate in one hand and the remote in the other, ready to celebrate the holiday season with a festive film.
Our question is this: Which movie is the best choice to get you in the Christmas spirit?
We decided to go with a tried-and-true method to see which movie is the ultimate Christmas favorite – a "Merry Madness" bracket!
We split the films into four categories: Classics, Fan Favorites, Animation, and Wild Cards.
Check out the contenders below or at this link: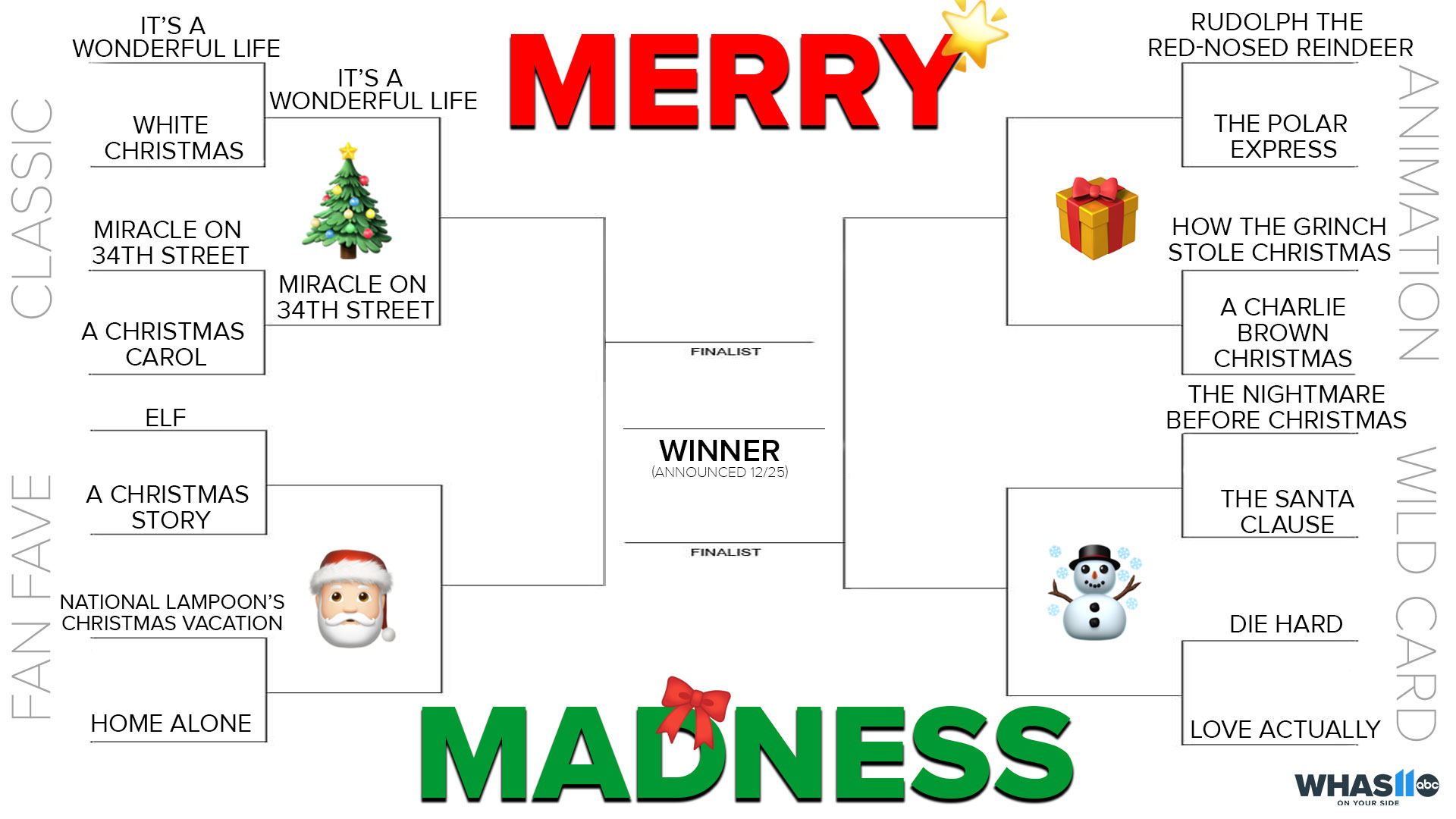 Starting on December 5, we will feature a vote between two holiday favorites on the WHAS11 Facebook page. Cast your vote to make sure that your favorite makes it to the end! The votes will go live at noon every weekday leading up to Christmas
The final vote will take place on December 25.
It's time to press Play!
If we missed out on one of your personal favorites – we didn't mean to! – we only had 16 slots available in the bracket so we had to be selective. Feel free to let us know which one we missed!
Christmas Classics: Round 1 - December 5
Christmas Classics: Round 1 - December 6
(Mobile users, click here to vote)
Fan Favorites: Round 1 - December 7