Trinity Goodson has always tried to keep it positive.
"Expect the worse but hope for the best because attitude is half the battle," she said.
They're words she's lived by for the last 7 years since being diagnosed with Non-Hodgkin Lymphoma, a blood cancer that attacks your body through the immune system. Trinity was just 10-years-old.
"As a Momma, I'd felt like a nuclear bomb had just been dropped on us," Laura Goodson, Trinity's mother said.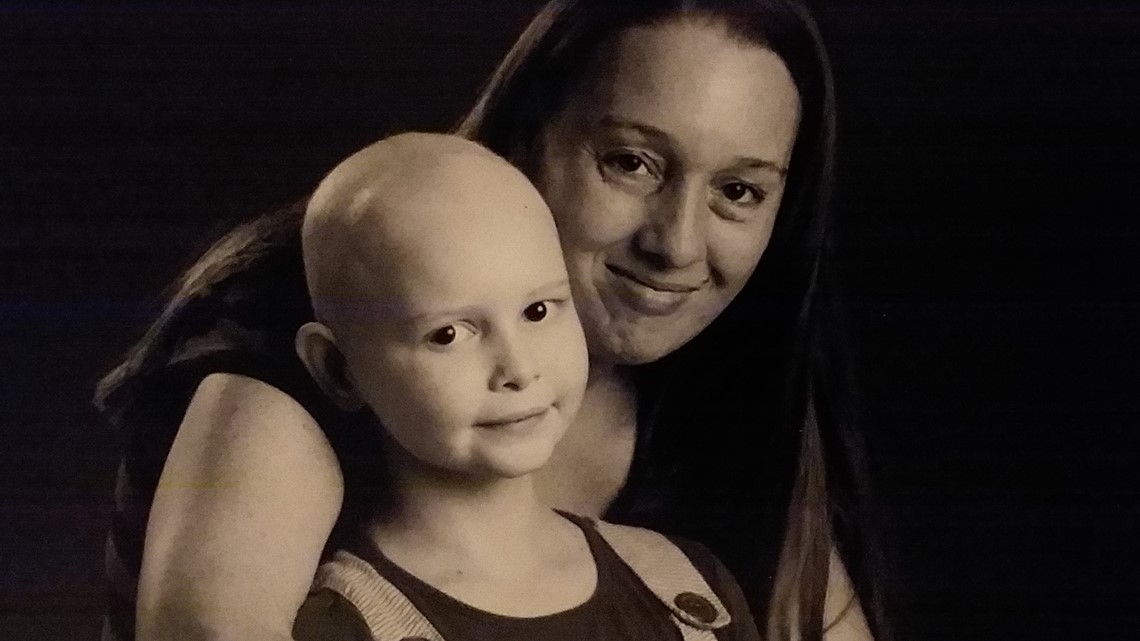 Trinity immediately began treatment at Norton Children's Cancer Institute and after two years of chemo treatments and a bone marrow transplant, the cancer was finally gone. However, her battle was far from over.
"My bones weren't going to let me do anything," Trinity said. The cancer and treatment caused a lot of her bone tissue to die, leading her right hip to cave in and her left knee to collapse.
"We really wondered when the punches were going to quit coming," her mother said. At the time, she was an active 15-year-old, with the bones of a 75-year-old woman.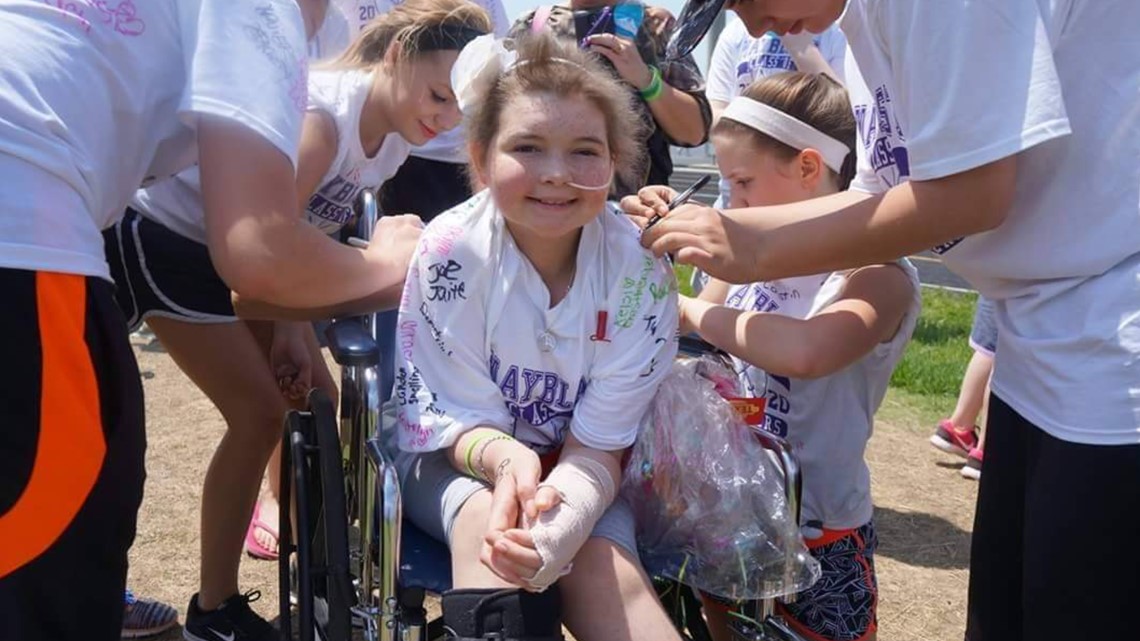 "It was definitely painful," Trinity said. "There were times, when I definitely thought to myself, is this it? Am I going to be in a wheelchair for the rest of my life?"

Then, she met Dr. Joseph Greene, with Norton Orthopedic Institute.

"By the time she came to me, she was wheelchair bound, which was terrible on a young 15-year-old girl who's starting high school and couldn't get around at all," Dr. Greene said. Trinity's case was not an easy one. She needed both a hip and partial knee replacement, customized to fit a growing teenager by a group of specialized engineers.

"I was really concerned that maybe she wouldn't get complete function back in that knee and hip, so this is very rewarding," Dr. Greene said.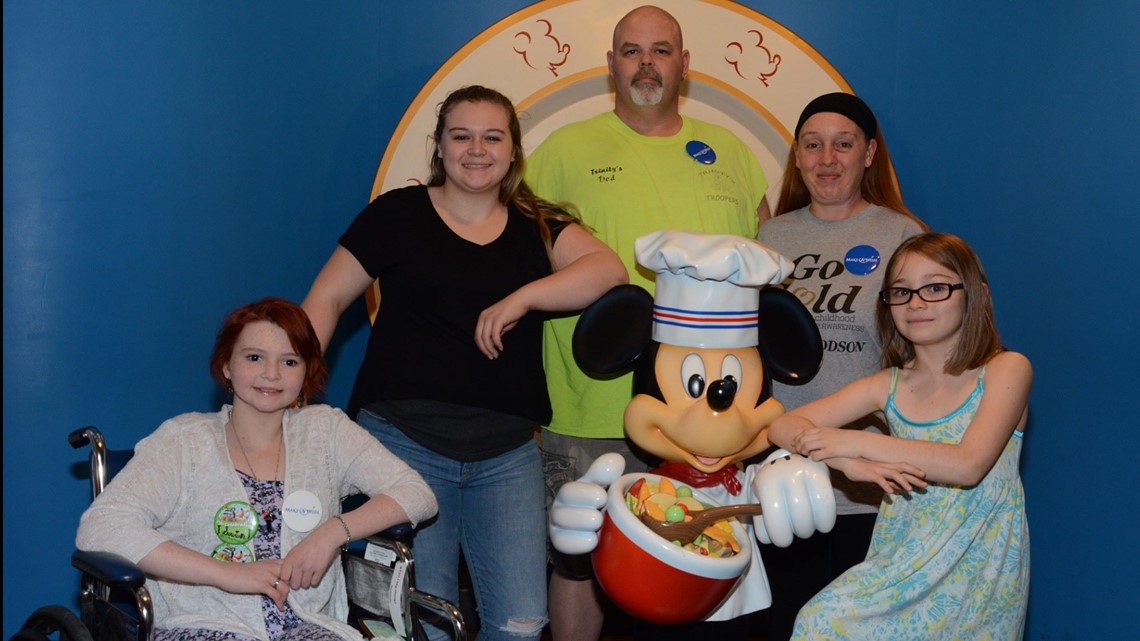 Within hours of both surgeries, Trinity was up and walking with a walker.

"I sat up in bed and I looked, and my knee had been bowed in for so long, and I was like, 'oh my God,' my knee is almost straight. That made me so happy because that was something I was really insecure about. I told Dr. Greene, that was the best Christmas present I could ever ask for and I got really emotional, because I was able to walk again," Trinity said.

"It felt like we were finally seeing the sunshine again," her mother said.

Trinity's story has become a ray of hope for other families going through similar situations. Today, Trinity is still limited, but she can do more than walk. She recently attended her high school prom and hit the dance floor without hesitation or pain.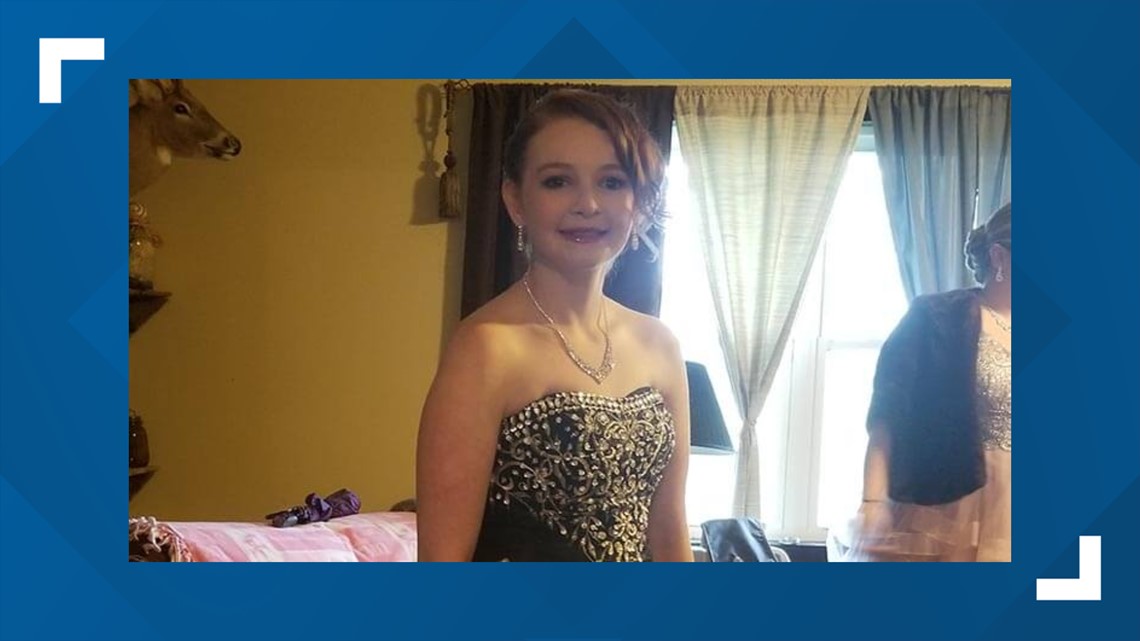 "To be up and dancing, and not have to have a cane or a walker and be up on my own two feet, it was great," she said.
Following graduation, Trinity wants to spend a year doing photography and then head to college to study fashion or interior design.
Make it easy to keep up-to-date with more stories like this. Download the WHAS11 News app now. For Apple or Android users.