Cake after cake, the cheesier the better for a packed crowd at Big Nita's -- the line was out the door and down the block on East Main Street.
"A lot of people know that it is the best cheesecake in the world," Andy Blieden said. He's a big Butchertown developer who owns the building Big Nita's Cheesecakes now calls home.
The cakes and the baker behind them started three years ago, with a tight budget and a humble dream to bring joy.
WHAS11 met with Nicole Burks and her fiancé Roberto in May of 2022 when they were still working out of a shared kitchen, seven days a week, just to keep up with orders. She told WHAS11 about the heartfelt message baked into her cakes.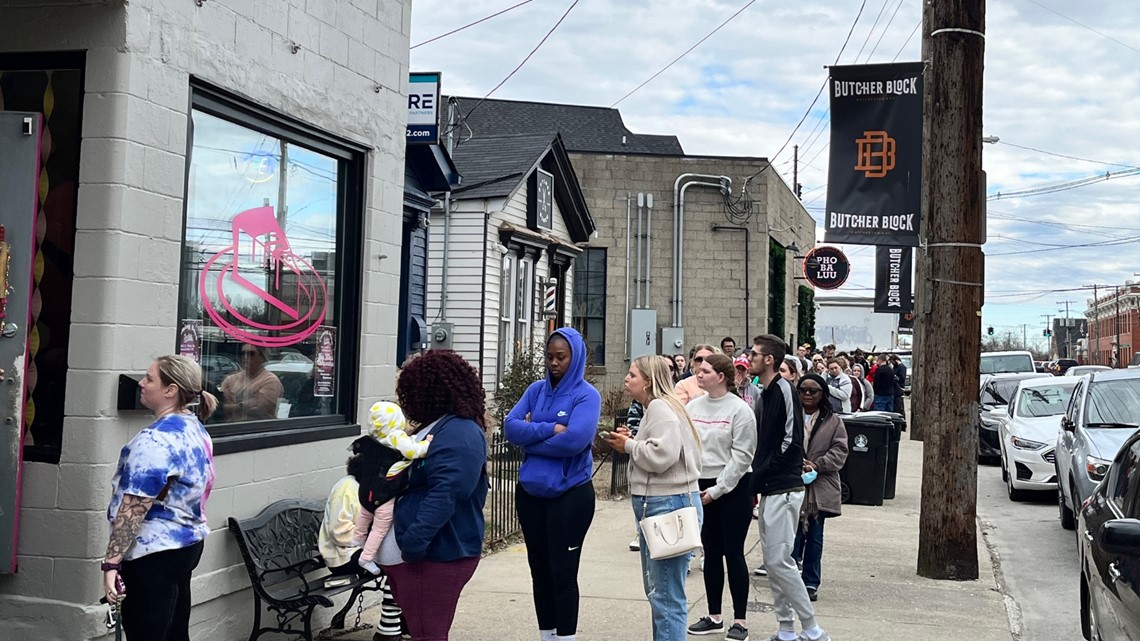 "It's important for people to feel they're not alone," Nicole said. "Two years ago, we were those people struggling and we struggled in silence because it is embarrassing for people to be like 'I don't have the money to buy my kid a cake.' So we want people to reach out to us and know it is okay to struggle, it's okay to need help."
In 2020, with her last hundred dollars, Nicole made a cake. The joy inspired her to make more, and share them online. Now, her Facebook group has over 25,000 members.
The block-long line on Saturday was just a fraction of the support behind Big Nita's.
"We couldn't do it without our followers, our cheesecake family as we like to say," Nicole said.
Even with the new brick-and-mortar, Big Nita's will continue its custom order pop-ups in Charlestown.
For now, their sinking their teeth into their latest success.
Make it easy to keep up-to-date with more stories like this. Download the WHAS11 News app now. For Apple or Android users.