LOUISVILLE, Ky. — UPDATE: Cowboy is doing well after undergoing an emergency amputation surgery. Officials said after surgery he is feeling better, eating, and enjoying attention by the staff.
According to a Facebook post made by KHS, a veterinary technician found the pup, named Cowboy, lying on an Amazon delivery bag.
Officials said security cameras from the night before showed a vehicle, without a visible license plate, pulling up and the passenger leaving Cowboy at the door.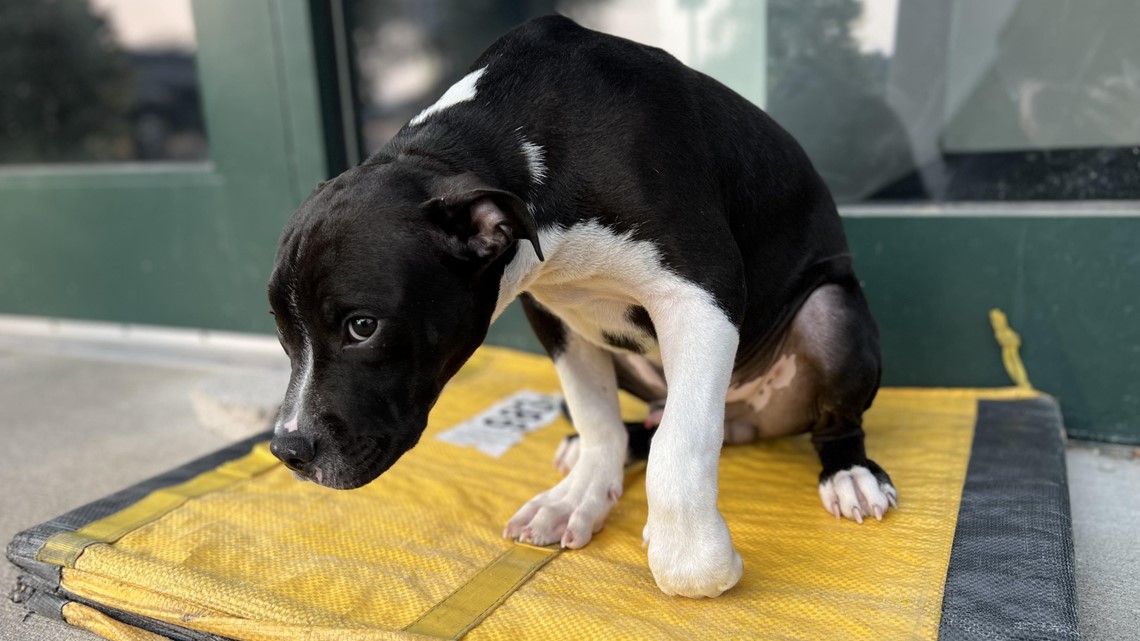 The post states that Cowboy had a "significant" injury to his front leg, and appeared to be in "tremendous pain" with him not moving all night. Officials said it appears that his leg was broken from blunt force trauma. His leg was too damaged to save, so the veterinary team had to amputate it.
In addition, officials said x-rays show that Cowboy's right humerus had a severe complete fracture close to the elbow. There is no evidence of road rash, so they don't think he was hit by a vehicle.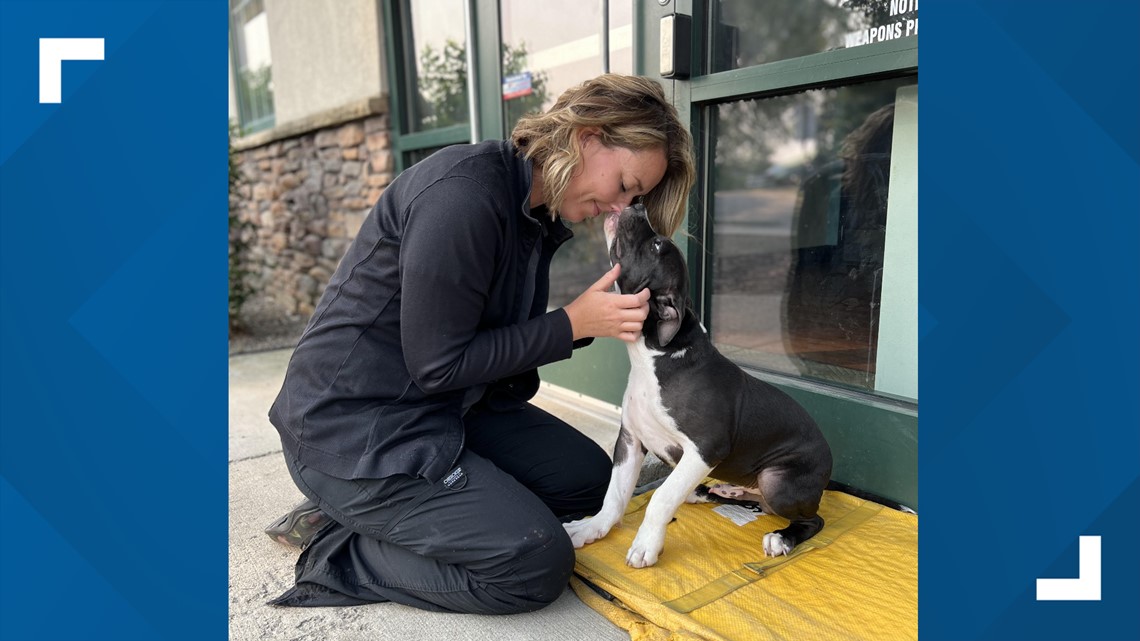 If you would like to donate to help Cowboy, please click here.
"KHS is facing the same plight that almost every other animal shelter in the country is currently experiencing: more animals are being surrendered or abandoned, adoptions have slowed, there aren't enough foster caregivers, and every single adult dog kennel is full. Now more than ever, we need people to adopt, foster or donate," a portion of the post said.
To get more dogs adopted faster, like Cowboy, and make room for more animals in need of help, KHS is waiving fees on all dogs forty pounds or more from June 9-12. You can look at all the dogs available for adoption here.
Make it easy to keep up-to-date with more stories like this. Download the WHAS11 News app now. For Apple or Android users.