MULDRAUGH, Ky. — A bear has died after officials near Fort Knox said a woman hit the animal with her car on a Meade County highway.
Muldraugh Assistant Fire Chief Anthony Lee said a woman hit a black bear while driving on 31W Wednesday night. While the woman was uninjured and her car had some damage, officials said the bear was killed in the crash.
Kentucky Fish & Wildlife took possession of the bear Thursday morning.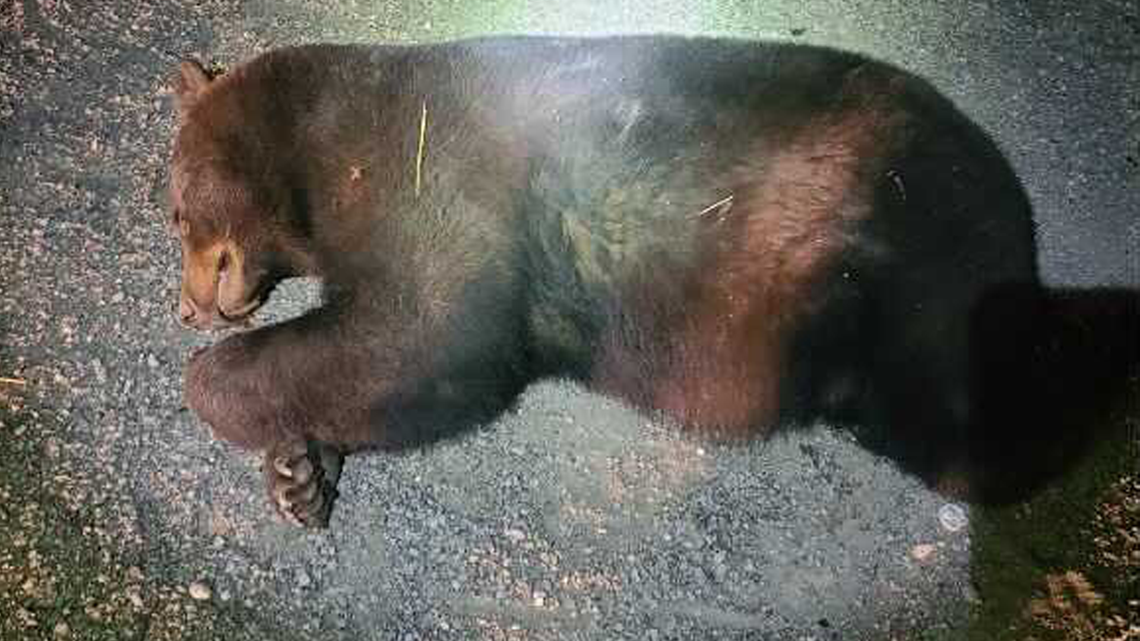 In September 2020, Shepherdsville Police confirmed a bear was hit and killed on I-65 North. Officers said it was likely the bear, found in the emergency lane between the 115 and 166 mile markers, was struck by an 18-wheeler.
►Make it easy to keep up-to-date with more stories like this. Download the WHAS11 News app now. For Apple or Android users.