LOUISVILLE (WHAS11) -- Just one day before Halloween, here's a look at a Louisville legend, the Witches' Tree. It is located on 6th and Park and the legend goes back more than 100 years ago, witches met at a tree in Old Louisville until it was chopped down against their warning. The witches warned, beware of the 11th month, Louisville, you'll be sorry.
Louisville Author David Domine, who's written about Ghosts in Old Louisville, says before the existing tree at 6th and Park, a tall maple tree stood in its place in the 1800s.
"Legend has it this is where the local witches would meet every night. Witches would cast their spells, they'd brew their potions, do the things that witches do," Domine said.
Then one day in 1889 Domine said the May Day committee decided to chop down the tree for the May Day Celebration.
"Of course, the witches didn't like this plan," Domine said.
The tree was transformed into a pole decorated for a May Day celebration.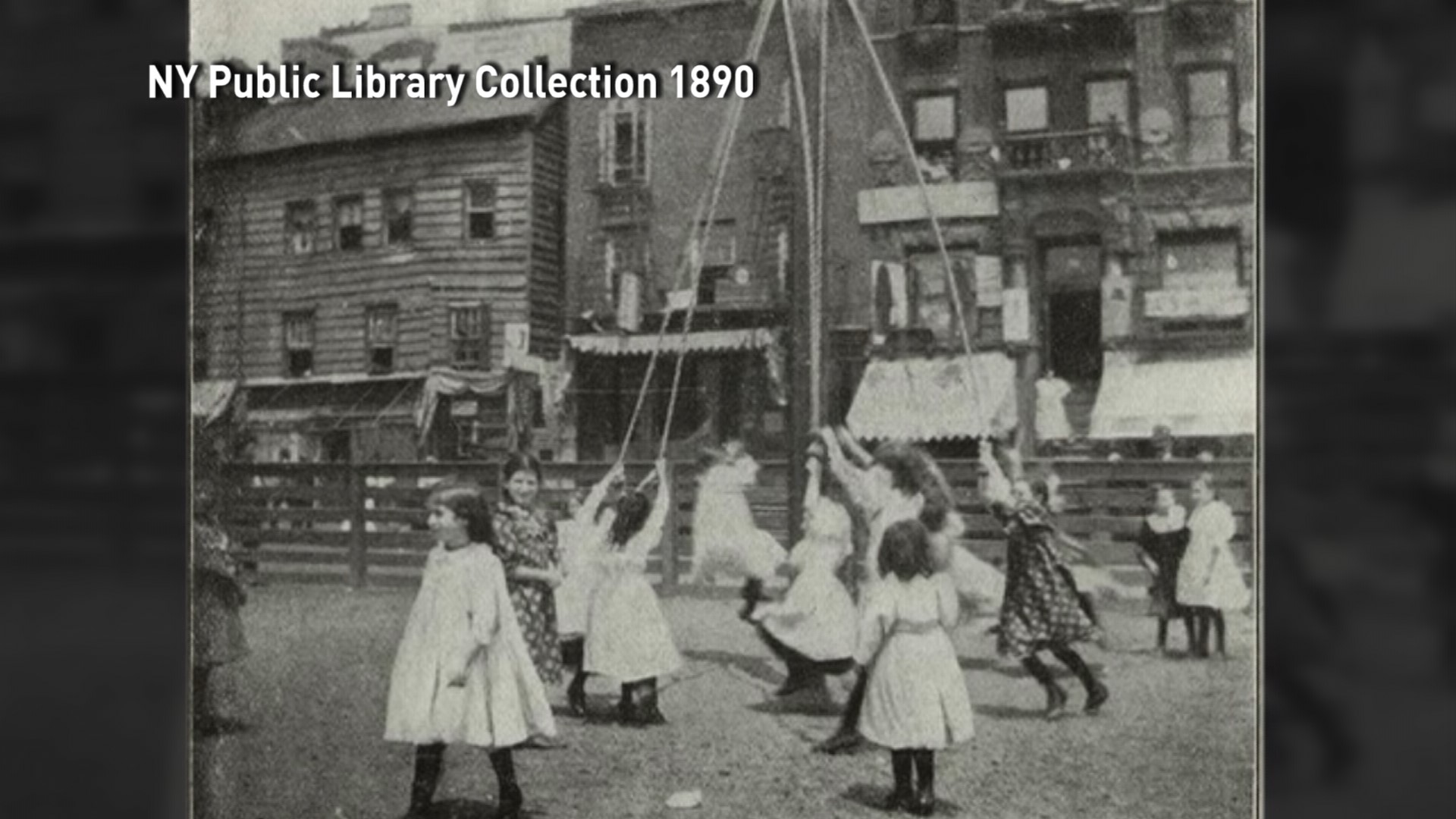 "The witches went shrieking out of town and they found a new tree where they could hide out and conduct their rituals, and before they left they put a curse on the city. They said, 'beware 11th month, Louisville, you'll be sorry'," Domine said.
Eleven months to the day the tree was chopped down the witches warning came true. On March 27, 1890, one of the most powerful tornadoes in Kentucky's history tore through Louisville.
Dozens died. Hundreds of homes and buildings were damaged near downtown. Photos from the University of Louisville Digital Collections, Archives & Special Collections show the damage from familiar places like Market Street between 10th and 11th, Falls City Hall, and the Water Works tower on Zorn Avenue and River Road. Other spots remained untouched like this Statue of the Holy Virgin at Church of Sacred Heart.
Some say witches were hiding in a forest in West Louisville at the time of the tornado.
"The witches conjured up this tornado as way of exacting their revenge and they sent it into downtown Louisville all along Maple Street as a reminder of why they were doing this," Domine said.
The storm seemed to make a special stop. A bolt of lightning hit where the witches' tree used to stand.
"There was an explosion, a shower of sparks and flames and smoke and this tree magically sprang up in the spot where the maple tree was to replace the one stolen from the witches," Domine said.
Today, New Age Witches gather at what's now called the Witches' Tree. People leave behind tributes and as long as you leave them alone, you should be safe.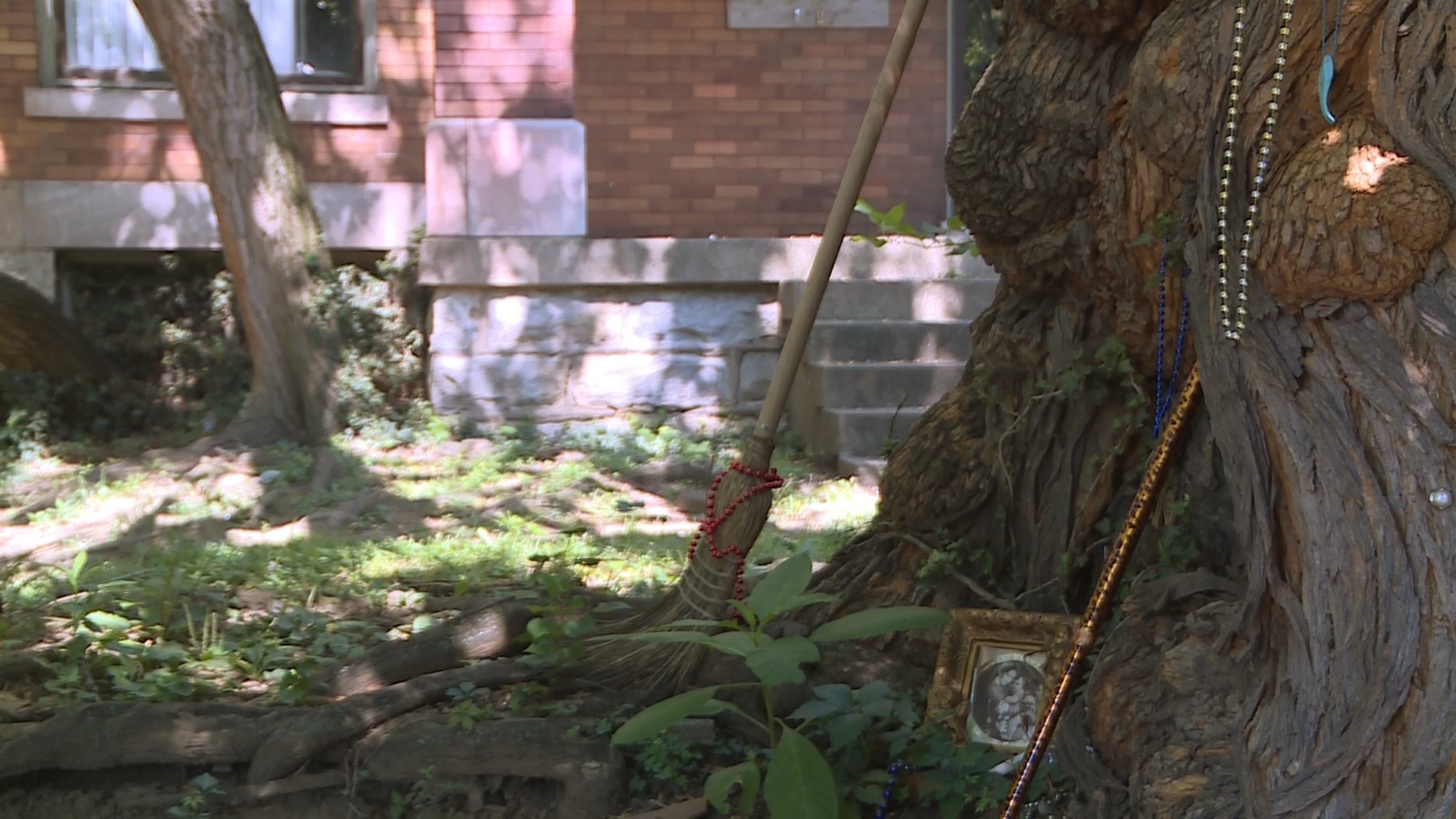 If you leave a nice tribute you may even get a shout out online. The tree has a Facebook called The Witches Tree. You can find it here.
People can also search the Digital Collections at UofL, to see old photographs like the ones used in this story, from any PC by going to www.digital.library.louisville.edu doing a keyword or advanced search. The department continually uploads new images as they are processed with added information (metadata) to make them discoverable.