LOUISVILLE, Ky. — She's been at his side at the University of Louisville basketball games and fishing trips around the globe for more than two decades, protecting the legacy of the man whose place in basketball history is rock solid.
Denny Crum's wife, Susan Sweeney Crum, said there's one thing she wants fans to know.
"He just loved it here, and he loved the people, and I think he knew how much they loved him, and that made it important to him," she said.
They would have been married for 22 years this June. Susan said the Denny was showing that trademark strength Louisville saw for decades until the end on Tuesday morning.
"I was there with him and it was just me, and him, and that was nice, I was with him," she said.
Susan said Denny went into Hosparus in early December but that "we weren't sure he'd make it until the end of the year."
"Then it was like, 'well, he's here, I guess we'll make it through January,' next thing you know, 'I think, he'll be here for his birthday,' and then he was here for Easter, and then he was here for Derby. He was such a fighter and strong-will anyway, he was strong, super competitive," Susan said.
Several people visited him in Hosparus from his beloved players to University of Kentucky men's basketball coach John Calipari.
"He loved all the teams, his teams, the teams that came after him, because he loved the university," Susan said.
And he especially loved Kenny Payne, whom he got to see become the next head coach.
"I know he was so happy to see Kenny come back and take that team over, and they've always had a good bond, and Kenny loved him," she said.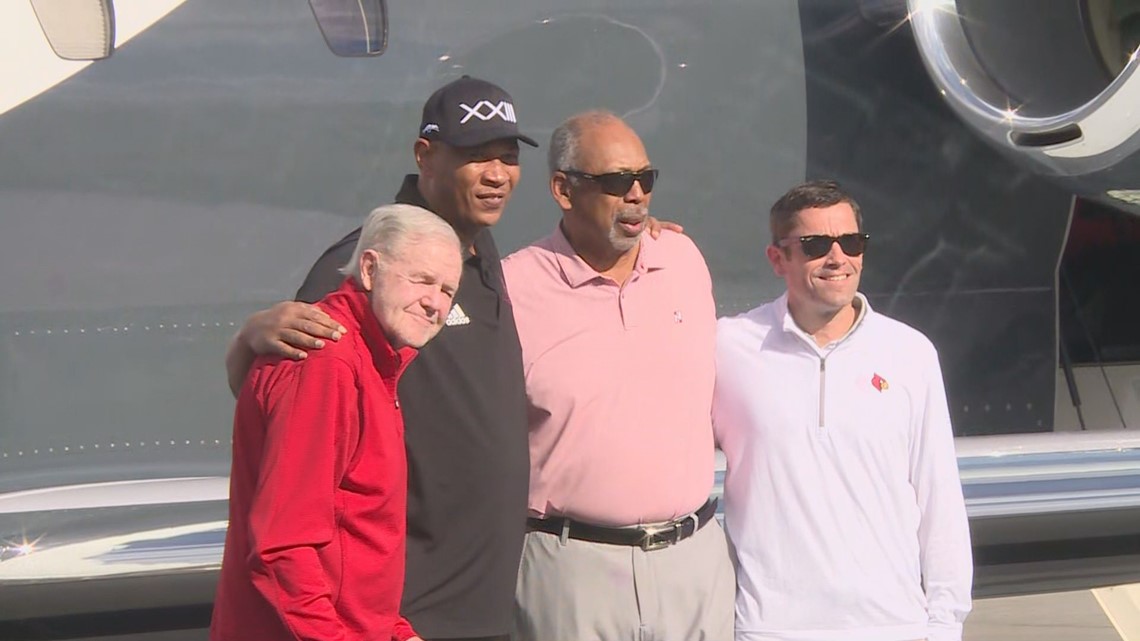 The fans always loved him, but for several years, past UofL administrations ignored Crum.
"He was so much better about letting things roll off his back. It hurt him. I know a lot of things hurt him, but he never said much about it," Susan said.
But, she said former head coach Rick Pitino was never the issue.
"I think he just, it was what it was, he was always respectful of Denny, he treated him with respect and they were friendly and cordial," Susan said. "The floor of course, I think Coach Pitino made that happen, having the floor named after him."
Despite the tough years, they never stopped going to games.
"Efforts were made to just kind of wipe him away off the history books locally, but the fans knew better, the fans always knew better," she said.
PHOTOS | Denny Crum's Hall of Fame career
And then things got better with change.
"He was just a regular guy in a lot of ways; loved his family, loved his dogs," Susan said. "Best thing that ever happened to me."
Denny Crum's visitation is scheduled for May 15 from 11 a.m. to 2 p.m. at Southeast Christian Church, followed immediately by the funeral.
A celebration of life is also scheduled for May 15 at 7 p.m. at the KFC Yum! Center. You can find tickets here.
Make it easy to keep up-to-date with more stories like this. Download the WHAS11 News app now. For Apple or Android users.