SHELBYVILLE, Ky. — Farming takes a lot of hard work and dedication. It has long been a way of life for the Gallrein family, who owns Gallrein Farms in Shelbyville.
"That's the way farm people are, they just keep going," Bill Gallrein Sr. said.
The family farm started as a dairy farm, but now it produces vegetables and crops.
"Our signature crop is sweet corn," Bill Gallrein Jr. said.
Recently, 89-year-old Bill Sr. was having a hard time getting up into the tractor he uses to work the fields.
"I'm not much on standing, walking, climbing steps, but I can get out there and cut hay, drill soybeans," Bill Sr. said.
His son had an idea. He crafted a lift.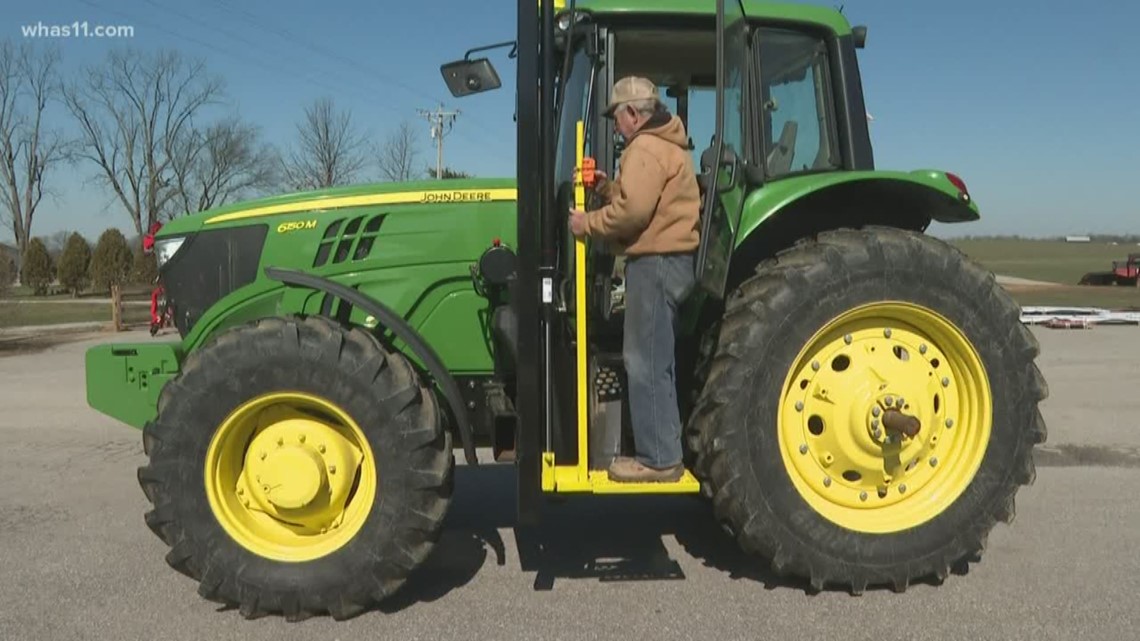 "It was just a project we wanted to do," Bill Jr. said. "He loves farming, he's still very active, we want to keep him that way."
Bill Jr. spent time in the shop, custom building the tool to fit his dad's tractor.
Now, getting up and down is no problem.
"Bill Jr. is taking care of me helping me do what I like to do," Bill Sr. said.
This tool is going to help Bill Sr. do what he liked to do for years to come.
"I'm 89 now and just looking to farming as long as I can," Bill Sr. said.
►Make it easy to keep up-to-date with more stories like this. Download the WHAS11 News app now. For Apple or Android users.