Lonnie Ali: Life, love and Muhammad's legacy
<p>While Muhammad and Lonnie Ali lived their lives in publicly, few people saw their private lives and the great love they shared for one another. Lonnie talks about their love and Muhammad's legacy.</p>
LOUISVILLE, Ky. (WHAS11) – I asked Lonnie Ali what she missed most about her husband and she was quick to respond with – "his smile."
And how about the greatest lesson he taught her?
Lonnie paused for a moment, then answered, not to judge and to have patience, that her husband Muhammad Ali, never judged.
Muhammad Ali belonged to the world, but his heart and soul forever linked with Lonnie.
She says he wouldn't want her to mope around for an extended period of time, but he would want a little, saying he deserved some of that.
They would have celebrated 30 years of marriage Nov. 17.
We've heard Lonnie talk about Ali, the man and his legacy, now she's sharing stories about him as the love of her life.
She will tell you, she had an epiphany they would marry – that epiphany when she was just 17-years-old.
His impact on her so profound, she just knew at some point they would marry.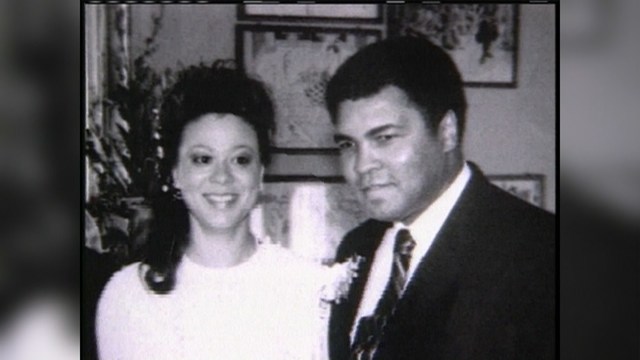 Lonnie knew him her entire life – first seeing him when she was just 6-years-old.
A then Cassius Clay ready to make a name for himself, often visiting his parent's house across the street from Lonnie's.
On that particular day in May of 1963, a pig-tailed Lonnie just returning from school, peering out the front door to see what all the fuss was about.
Every little boy gathered around him, like the king of the hill.
He would see Lonnie, and told her brothers to bring her outside, to be part of the fun.
Those moments captured in a picture -- moments Lonnie now treasures. There are so many pictures of her husband to choose from.
When Lonnie closes her eyes and thinks of her husband – she sees the boyish Muhammad, the one like he had just pulled off a really good prank.
Boyish maybe, but it's not lost on Lonnie, that her husband was one handsome man.
Lonnie saying Muhammad had better legs than most women.
There is one picture in particular of the two of them together that's a favorite.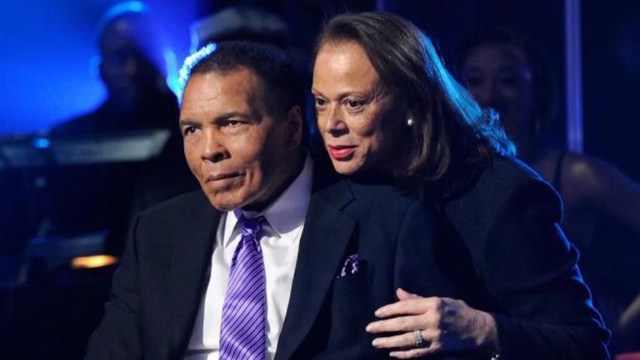 Lonnie was always by his side but preferred not to be in the spotlight. Have no doubt, she was and is a woman on a mission.
Lonnie is a firm believer that God had his hand on Ali, and she was here to help support that mission.
She says they were partners and soul mates, and he trusted her to represent him.
Lonnie is the keeper and protector of her husband's legacy and still his voice.
Living life with purpose and spreading Ali's message of love and compassion.
As a widow, she's still making adjustments, another hurdle this Thursday -- on what would have been their 30th wedding anniversary.
When I asked her how she would mark the day, she wasn't sure, and then began to cry.
After a hug and a moment to wipe away the tears, she knew the answer was to carry on and to carry on with strength.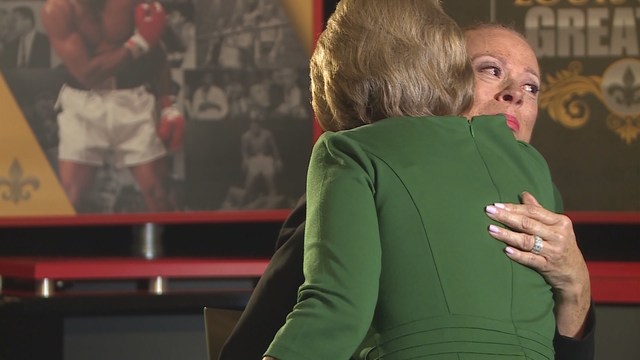 Like her husband, Lonnie knows she's here for a reason too. To be an extension of who he was and to do things the Ali way. The open and loving way.
It was Muhammad's way, now it's her way. Lonnie is carrying on just as her husband, her soul mate, would have wanted.
The Ali legacy still unfolding, both Muhammad's and Lonnie's.
Special thanks to the Courier-Journal and the Ali Center for contributing photos for this story.