The multi-platinum rapper is known for his songs "Snap Yo Fingers," "Bend Ova," "Turn Down for What," and more. Lil Jon played a huge part in the creation and mainstream efforts of the hip-hop subgenre crunk, with his music reaching fan's across the world.
The free Juneteenth celebration will be held at the Jeffersonville Riverstage on June 18, with the lawn opening at 6 p.m. and the show starting at 7 p.m.
Officials say there will be local food trucks, a Bud Light beer garden, and cocktails by Number Juan Tequila.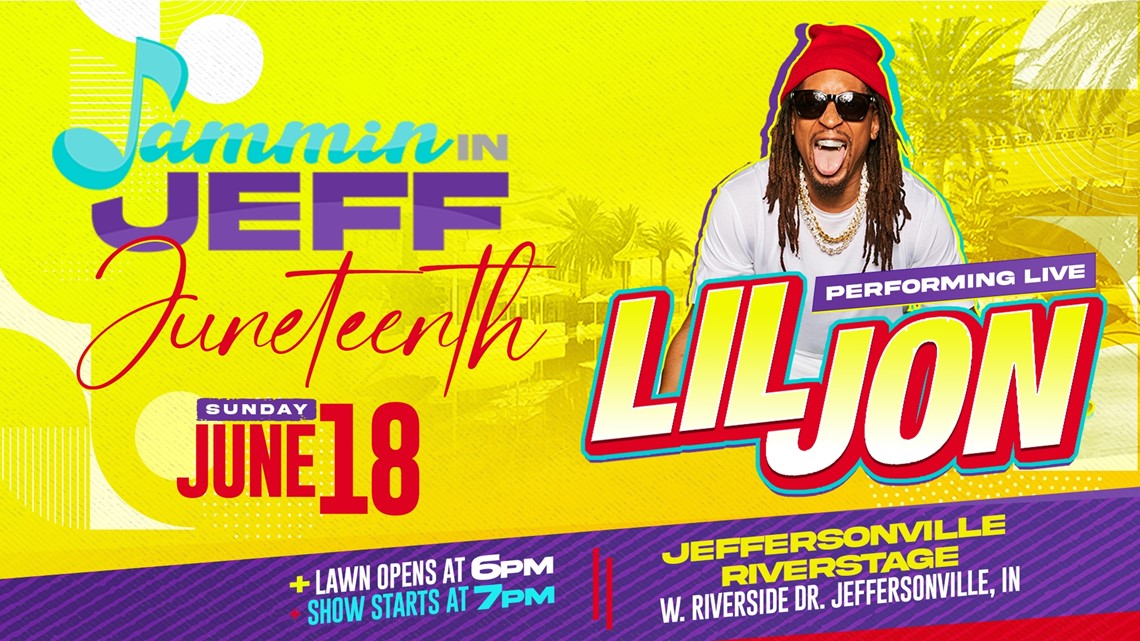 "We're using what we already do well – free concerts for the community – and applying that to this holiday in a major way," Amber Powell, Riverstage manager, said. "The City Council decided that it's important to incorporate more diverse genres of music at Riverstage, and they provided funding to bring in a big-name hip-hop artist."
Officials say the Juneteenth concert was added to the concert series' schedule as a way for Louisville to celebrate the holiday and show appreciation for Black culture.
Other artists that are scheduled to perform at Jammin in Jeff include The Crashers, Crush Jon Bovi Experience, and Clayton Anderson.
To see the full list of concerts, please click here.
Make it easy to keep up-to-date with more stories like this. Download the WHAS11 News app now. For Apple or Android users.