The two-hour air show included Fort Knox helicopters. The Army base hasn't participated in the air show for at least a couple of years.
WHAS1l's Doug Proffitt and Hayley Minogue kicked things off with live coverage of the air show at Bowman Field. They were joined by aviation expert Brigadier General Rob Givens.
For the nighttime air show and main event--the fireworks, Doug Proffitt along with Wake Up anchor Kristin Pierce were your main anchors to wrap up a full day of exciting events.
Timeline blog of 2021 Thunder Over Louisville:
10 p.m. That's all, folks! Thunder Over Louisville 2021 has ended. What did you think of the show? Text your Thunder photos to (502) 582-7290 or use #ThunderOn11 on Twitter.
Miss the finale? Here's some of the fireworks without the music or watch it in the player above:
PHOTO | Snap, crackle, thunder! Thunder Over Louisville fireworks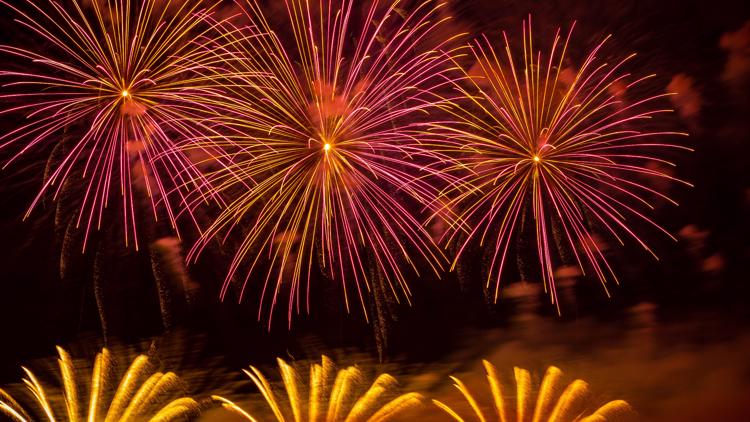 9:45 p.m. Thunder Over Louisville's fireworks show, the first from three separate locations across the viewing area, starts.
9:30 p.m. The first drone show in Thunder Over Louisville history starts.
9:20 p.m. Matt Younkin takes to the skies for the second time for his night air show live from Bowman field.
9 p.m. Our fireworks preshow has started live on WHAS11. Crews are giving a preview of tonight's fireworks ahead of the show at 9:45 p.m.
6 p.m. Thunder Over Louisville Air Show ends. Next up, fireworks show around 9:40 p.m. in three locations around Louisville.
PHOTOS | Scenes from 2021 Thunder Over Louisville Air show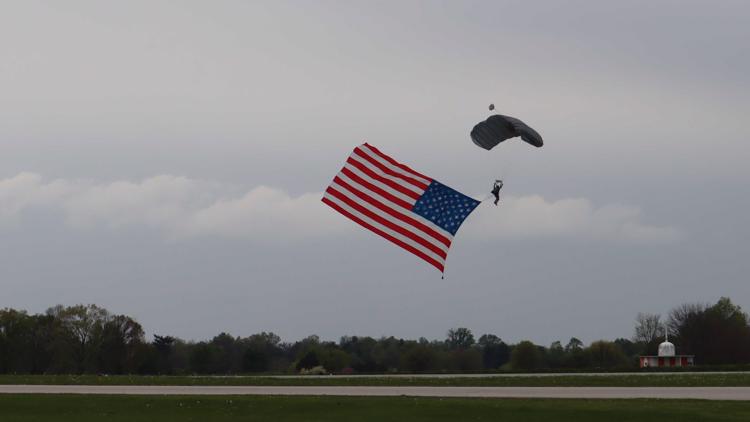 UPS all-Black crew makes Thunder Over Louisville history flying 767
Cary Venden, the man who trained the late pilot Lee Leet to fly the Tucano, is honoring Leet by participating in Thunder Over Louisville.
Scot Ames Jr. was killed February 19 during a training flight with a student when his T-38 Talon trainer jet crashed in Alabama. This crew flew in honor of Ames.
Taylorcraft performs maneuvers
P-51 REDTAIL flies in honor of Tuskegee Airmen
Boeing C-17 Globemaster III soars above Louisville
UH-60 Blackhawks fly over Louisville
4 p.m. Thunder Over Louisville Air Show starts.
Members of the Air National Guard performed a HALO jump out of a C130 during the singing of the National Anthem at the Thunder Over Louisville Air Show.
3 p.m. WHAS11 live coverage of the Thunder Over Louisville Air Show kicks off.
PHOTOS | From the air show to the fireworks, this is you did 2021 Thunder Over Louisville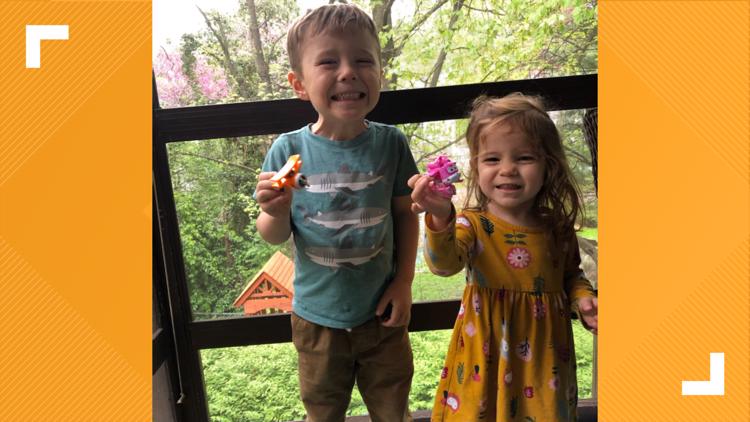 The air show will begin at 4 p.m. The best way to watch is by tuning into WHAS11 News.
PHOTOS | Behind the scene with WHAS11 crew at Thunder Over Louisville airshow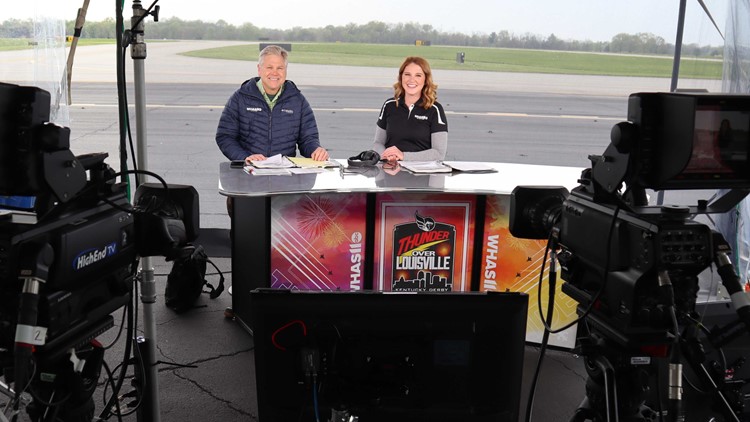 Here are some of the aircraft you can expect to see during today's event:
UH-60 BLACKHAWK
Boeing C-17 Globemaster III
P-51 REDTAIL
C-130H
MD Helicopters MD 500 (LMPD)
KC-135 Stratotanker
T-6 Texan II
T-38 Talon
AirBus EC-135 (Norton Helicopter)
CH-47 Chinook
AH-64 APACHE
How are you watching Thunder Over Louisville this year? Send us your photos by texting (502) 582-7290 or use #ThunderOn11 on Twitter.
►Make it easy to keep up-to-date with more stories like this. Download the WHAS11 News app now. For Apple or Android users.