LOS ANGELES — Cate Blanchett, Bill Nighy, Guillermo del Toro and Dolly de Leon were among the celebrities that added a blue ribbon to their outfits for the 95th Academy Awards.
But what did the ribbons mean?
The ribbons were in support of the UN Refugee Agency. According to a statement from the U.N. High Commissioner for Refugees, donning the #WithRefugees ribbons Sunday "sends a powerful visual message that everyone has the right to seek safety, whoever, wherever, whenever."
The ribbons were made by Knotty Tie Co., which the agency says provides employment, training and education to refugees resettled in the Denver area.
"In many of the films nominated at festivals and awards ceremonies this season, the human themes of conflict, separation and loss are present," the agency said in the statement, citing movies like "Avatar: The Way of Water" and "Marcel the Shell with Shoes On."

"Through effective storytelling, these films help erode discrimination and misunderstandings, offer new perspectives and help to build compassion for people forced to flee, the statement continued."
Blanchett is a goodwill ambassador for UNHCR.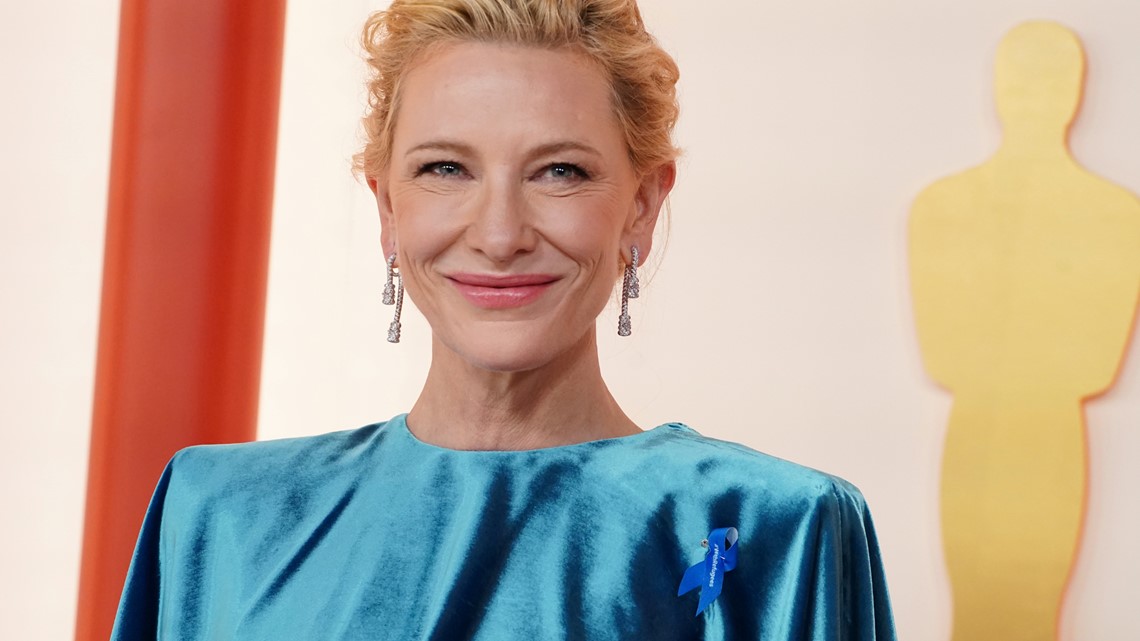 In 2022, actor Sean Penn had called for a boycott of the Oscars if Ukrainian President Volodymyr wasn't given the opportunity to speak at the show. Penn also vowed to "smelt" his awards if that didn't happen. The Oscar-winning actor introduced a message from Zelenskyy during the Golden Globes earlier this year.
But according to Variety, for the second year in a row the Academy rejected Zelenskyy's request to make a virtual appearance during the Oscars broadcast.
Through the years, those who attend the Oscars or walk the red carpet have often supported various causes.
The Time's Up movement was another cause many Oscars attendees supported in 2018. That movement raised awareness of sexual harassment and assault in the workplace.
WHAS 11 contributed to this report.