On Tuesday, Clooney, 61, and Pitt, 59, were spotted braving the chilly New York City weather as they filmed scenes for their upcoming Apple TV+ thriller, Wolves.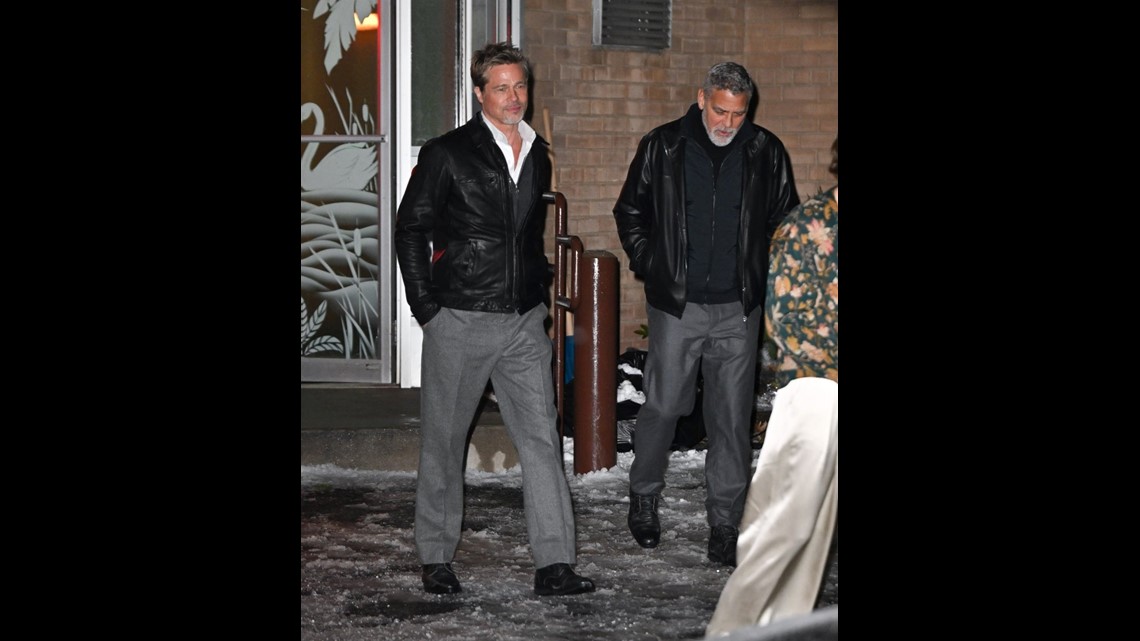 Clooney kept things sleek -- and warm -- as he bundled up in a dark sweater and scarf. 
In another photo, the men were joined by their co-star, Austin Abrams, who appeared to rock some bruises on his neck. 
According to Apple TV+, Wolves, which is written and directed by John Watts, is about "two lone fixers who are assigned the same job."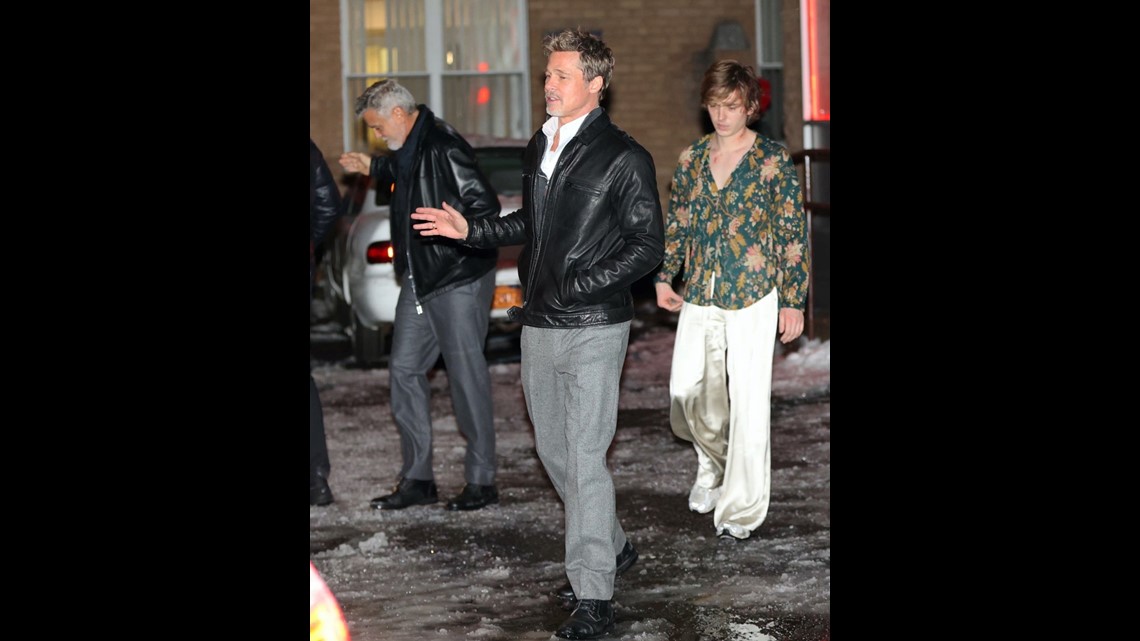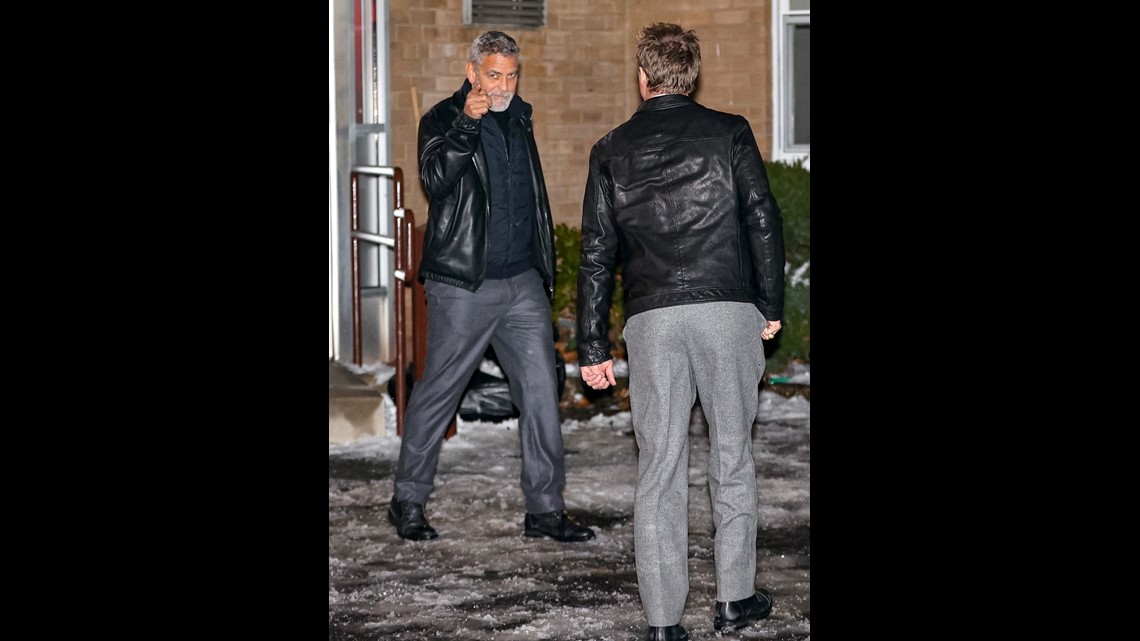 Jose Perez/Bauer-Griffin/GC Images
The upcoming thriller will follow Clooney and Pitt's work together in the Ocean's franchise and Burn After Reading. 
Last year, Clooney spoke with Deadline and revealed that he and Pitt offered to take a huge pay cut in exchange for a theatrical release, in addition to streaming.
"Yeah. Brad and I. It was an exciting time because it got to be one of those weird bidding wars which happen every once in a while, and it ended up being pretty extreme, and Apple came in with a really big number for Brad and I, and we said we'd like to take less as long as we can guarantee that we can have a theatrical release, and they said great. So, I do think that there's a way that we can all co-exist," he told the publication.
Pitt and Clooney's new gig comes after they traded a little friendly back and forth last year. During an interview with Vogue, Pitt called Clooney the most handsome man in the world. 
"Well, he's right about that," Clooney joked with Gayle King during a CBS Mornings interview. "Let's face it, he's right." 
"I think the truth is he was just -- the first time he answered it he said himself, and they said, 'Maybe don't say that, let's do another take,'" he quipped.