Total preliminary tornado reports for April 27th and 28th is at 221 (many of these reports could be for same tornado though, number may fall eventually). At this time, well past the 148 tornadoes of April 3rd and 4th 1974 (315+ deaths).
More deaths (747, 695 from one tornado) occurred in the 1925 Tri-State tornado, an F5 through Missouri, Illinois, and Indiana (but fewer tornadoes reported with this outbreak).
So, this may end up as the largest tornado outbreak, but not the largest death toll. Still, one of the most horrific weather events in our nation's history. Storm reports images are below.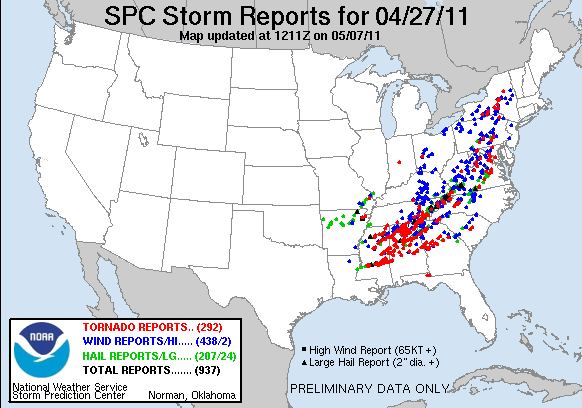 Print
Email
|