WHAS11 Severe Weather & Safety Information Guide


Courtesy of the First Alert StormTeam
You may have seen our slogan at WHAS11 - "On Your Side." We strive each and every day to keep this commitment to our viewers. As meteorologists, we want to keep you safe and informed when severe weather threatens you and your family.
The below graphics are straight from our severe weather coverage on WHAS-11. We have compiled some storm safety information to keep in mind when active weather affects the Ohio Valley.
WHEN THUNDER ROARS, GO INDOORS! (Click for lightning safety info)
KNOW THE DIFFERENCE: Watches & Warnings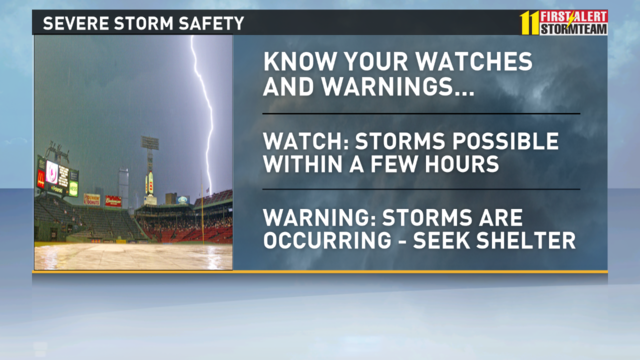 SAFETY TIPS: At Your Home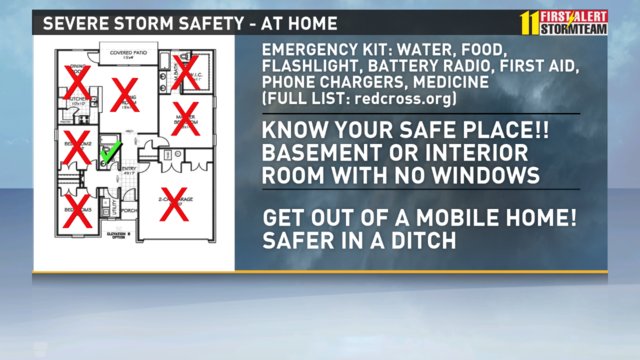 SAFETY TIPS: In Your Car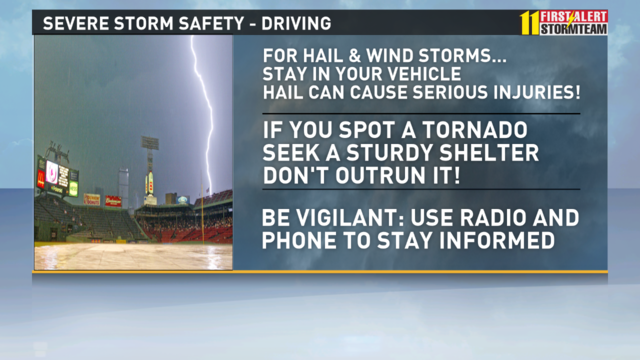 RED CROSS: Prepare A Disaster Survival Kit | Make Your Emergency Plan
BE INFORMED
Perhaps most importantly, staying informed of weather forecasts and conditions will give you more time to prepare for severe and extreme weather. WHAS11 has the tools to make you aware of the weather that will affect you.