Thanksgiving is almost here and we have put together a great guide full of ideas to help you prepare for Thanksgiving. Check out the stories below and be sure to share them with your friends and family.
Weather
Your travel forecast is clear and bright!
Pets
It can be tempting to feed your dog a little bit off of your Thanksgiving plate, especially if you have a pet that's prone to begging for food at the table. If you're going to give your dog a Thanksgiving treat, make sure you're not feeding them anything that will send them to the hospital. These popular Thanksgiving foods are a no-no for your pets.
Kids
For foodies, there may be no better holiday than Thanksgiving, which is an entire day that revolves around one meal. For picky eaters (and their parents) though, Thanksgiving can be a long, stressful, hunger-filled day. Over the years, I've learned a few ways to take the stress out of the holiday and add some fun in.
Money
We know you're busy and don't always have time to compare grocery store prices, so WHAS 11 is On Your Side doing the work for you before you shop for your Thanksgiving Dinner.
Thanksgiving is the holiday for appreciating fine wines and good food with family and friends. But overindulging can be pricey. The average consumer will spend approximately $97.55 this Thanksgiving on non-travel related expenses, according to a recent survey by LendEDU, an online marketplace for student loan refinancing. The company compiled the dating by asking 1,000 participants, ages 18 and up, how they plan to celebrate.
Food
Pringles created an entire Thanksgiving meal of stackable potato chips this year.
Pringles' new Thanksgiving "dinner" includes eight flavors of chips: turkey, mashed potatoes, stuffing, cranberry sauce, creamed corn, green bean casserole, macaroni and cheese, and pumpkin pie. The chips don't come in the signature can, but are instead packaged in a TV-dinner-style tray with separate sections for different flavored chips.
If you bought your turkey early and stuck it in the freezer, don't forget to take it out so it can thaw!
Here's a quick and easy side dish for Thanksgiving!
First time making the Thanksgiving turkey? Don't sweat it.
It may seem like a daunting task, but follow these steps and carving your turkey will be easy as pie!
Here's a quick and easy cranberry sauce recipe to whip up for Thanksgiving!
Professional chefs don't want you to make sweet potato casserole, but will regular people agree? Keri Lumm (@thekerilumm) shares the debate.
Tips
You spend hours perfecting your pumpkin pie, don't let it become a dangerous projectile during your trip over the river and through the woods. Follow these tips to make sure your holiday dishes –and your family -- arrive in one piece.
There are a few ways to lose weight over the holidays without having to skip your favorite dishes. Buzz60's Sean Dowling (@seandowlingtv) has more.
Entertainment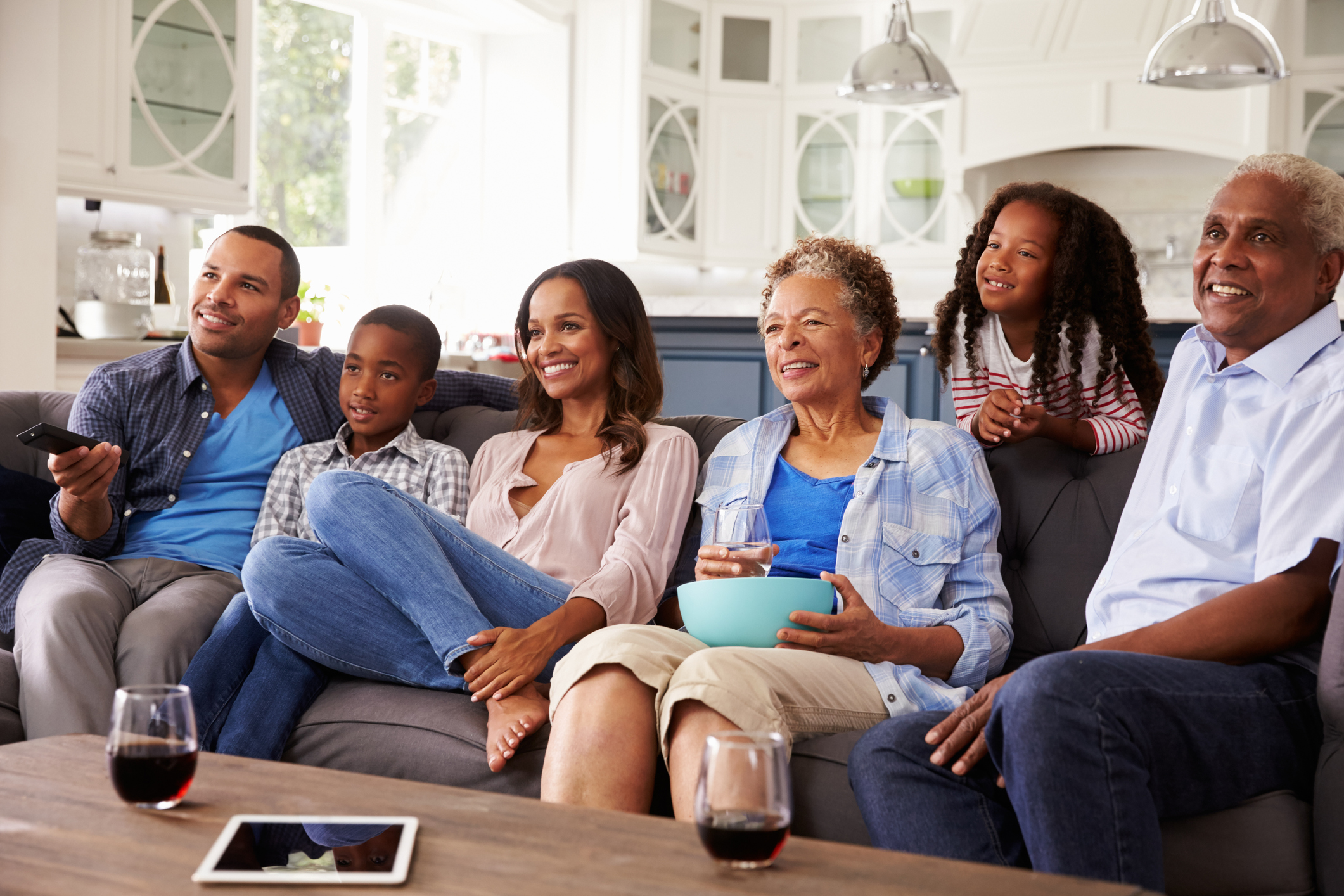 Thanksgiving weekend is coming, which means lots of time to spend with your family or catching up on your favorite shows and movies. Or both.
If you're cozying up inside after the holiday and are looking for Thanksgiving-related watching material, or just the latest new series, we picked out five shows and movies that will pair nicely with turkey and cranberry sauce.
Politics
Bring on the turkey — but maybe hold the politics.
Thanksgiving is Glenn Rogers' favorite holiday, when people gather around the table and talk about things to celebrate from the past year. But Donald Trump's presidency isn't something everyone in the Rogers family is toasting.
This year, when Americans gather with their families to gobble Thanksgiving turkey, light the menorah or unwrap gifts under the Christmas tree, it will be their first time doing it with President Trump in the White House.
Whatever your opinion of the president, it's hard to deny that his first year in office has cranked Americans' political passions (and political fatigue) up to 11. So, with emotions running high and politics pervading everything from football to your coffee machine, how do you keep the perfect political storm from turning your holiday dinner into a disaster?
Every family has that person who just can't keep themselves from starting an argument at Thanksgiving dinner.
Today's tense political climate only makes things worse when families and friends everywhere are as divided as ever before. Many of us might secretly like the conflict, but surely your great aunt Helga doesn't want the family to ruin all the hard work she put into hosting the holiday.
Health
We've all been there.. too much food on Thanksgiving, and you end up falling asleep.. only to wake up to the sound of a football game in the background.
You have probably heard that it's all due to the tryptophan in the turkey, which can make people feel tired.
Americans coast-to-coast will wake up on couches Thursday feeling drugged, wiping sleep from their eyes as a Detroit Lions game hums in the background. As they shake off their Turkey- (and stuffing- and pie- and wine-) induced comas, some might wonder: How much did I just eat?
Volunteering
Thanksgiving is a day to be grateful for what you have and to think about giving back to others. In the spirit of giving, thousands of well-meaning people search for opportunities to volunteer at soup kitchens or food banks on Thanksgiving day each year.
Here's why you shouldn't.
Black Friday
Not all Black Friday deals are created equal.
For more Black Friday Deals, check out our Ways to Save section
Something to talk about
Thanksgiving is just weeks away and if you want to indulge this Thanksgiving without the agony, Stove Top Stuffing is offering something just for you.
This year they are offering Stove Top Stuffing pants!
You can avoid any Thanksgiving waistband agony by wearing their dinner pants.
Thanksgiving is pretty straightforward, right? Apparently not, as some people get weird on Turkey Day, leading to #WeirdThanksgivingTraditions to go viral. Buzz60's Nathan Rousseau Smith (@fantasticmrnate) has more.