HUMBLE, Texas -- Some Humble ISD elementary school students are showing everyone what it means to Stand for Houston.
A few months ago, a computer teacher at Lakeshore Elementary School assigned her 5th grade class to make something with a 3-D printing machine.
They decided to make a prosthetic limb for a 1st grader who was born without a hand.
"What we want to do as teachers is teach them to be problem solvers, researchers, motivate them, engage them, and most of all to have compassion," said Carolyn Winters, teacher at Lakeshore Elementary. "For these students to have compassion for their fellow student and want to help like that is probably the biggest reward."
The kids presented the gift to Joshua Shanks and his family Wednesday.
Not only did it work, but it was custom designed for the 1st grader. He chose a Spider-Man theme for his new hand.
"He's my favorite character," said 6-year-old Joshua.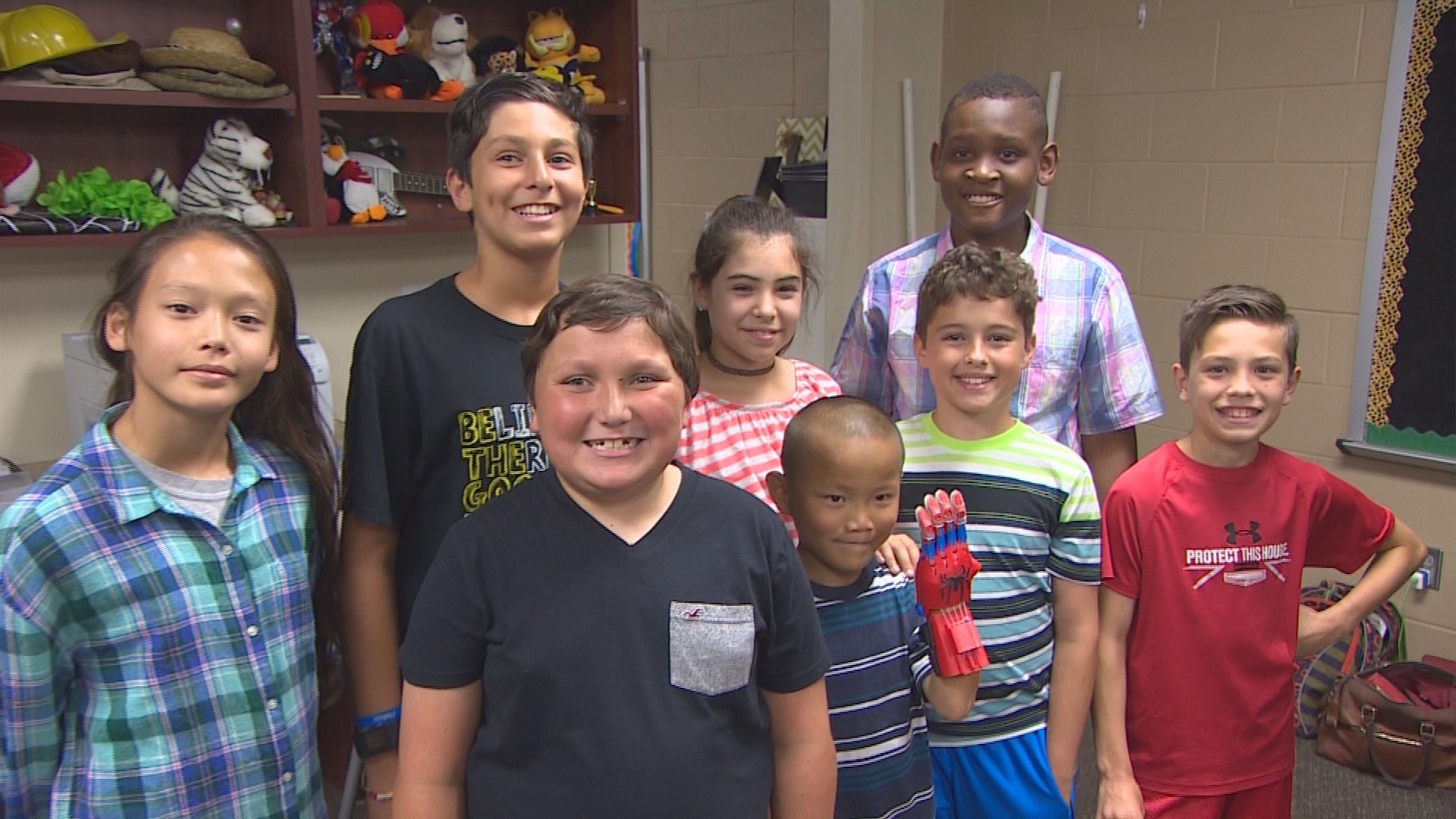 "For young kids to be able to do something so amazing for someone else, to not have been thinking about what fun rocket ship they could have built, but to actually think, how can we help a classmate of ours? To me, that speaks volumes to what these kids are wanting to do for others," said Heather Shanks, Joshua's mother.
The 5th graders said the project was difficult, but seeing Joshua use the hand made all their hard work worth it.
"I was so amazed that we actually did it," said 11-year-old Mehkhi Blue, who now wants to be an engineer or doctor when he grows up.
"I felt like my mind was blown," said Carson Haley, 10. "It means something good to someone. It just makes everybody proud."
Joshua's parents were moved by what the 5th graders were able to accomplish.
"The opportunities are pretty limitless. You can just have ideas and make them become a reality by pushing a print button. They did that for him, and that's pretty neat," said Micah Shanks, Joshua's dad.
© 2017 KHOU-TV