Teen death uncovers Lincoln Village problems WHAS
FRANKFORT, Ky. (WHAS11) – There has been startling new information about the Kentucky teenager found unresponsive at Lincoln Village Juvenile Detention Center in Elizabethtown in early January.
The head of the Kentucky Justice and Public Safety Cabinet told WHAS11 News, 16-year-old Gynnya McMillen should not have been at the facility in the first place.
Reporter Tabnie Dozier uncovers years of documented cases of abuse and neglect at that facility involving one of the men accused of misconduct while Gynnya was in his care.
The state medical examiner says she died of natural causes and for the first time, we're hearing from the lawyer who says his clients were just following the rules.
What happened to Gynnya?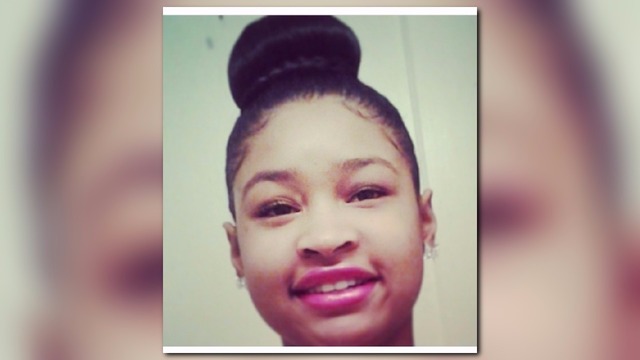 What started out as a weekend visit with her family, ended with 16-year-old Gynnya McMillen's death inside the Lincoln Village Detention Center.
Here's a synopsis of how Gynnya spent her last moments on Earth, according to state officials:
Detectives say she was booked around 6:07 a.m. on January 11, then restrained 10 minutes later after refusing to undergo a mandatory search for drugs and weapons. She showers at 4:23 p.m., something never heard publicly before.
"Gynnya did not have to be taken to Lincoln Village," Kentucky Justice Secretary John Tilley said. "That was not the only option – she was in the custody of another cabinet and as you know, was in a private facility and out on a weekend visit and she should have been returned to the facility but there was a breakdown in communication between workers on call. I can't speak to that."
Gynnya is back in the cell and talks with a staff member at 9:13 p.m. and that is believed to be the last time someone spoke to her. The last time she moves is at 11:39 p.m. and she never changes positions until she's discovered unresponsive the next morning.
Since Gynnya's death, the state's internal investigations branch identified 6 current and now former Lincoln Village Juvenile Detention Center employees who failed to complete regular bed checks and falsified information on the logs.
Tabnie Dozier: Do you think the juvenile justice system, the department fail her in having employees on staff that were not following the rules?
Tilley: I think those youth workers who were not doing their jobs properly failed the entire system including that little girl – whether or not they contributed to her death, they failed the system and they failed every child under their care.
After 11 autopsies, the state medical examiner says the teenager died of a rare heart condition.
"I don't believe it and if something was wrong with her heart, it's because of the stress or the physical altercation or whatever they did when they restrained her," Lache Simms, Gynnya's older sister said.
WHAS11 News was told Gynnya was in the state's custody and on a weekend pass to visit her mother in Shelbyville when an altercation happened overnight on January 10 and police were called.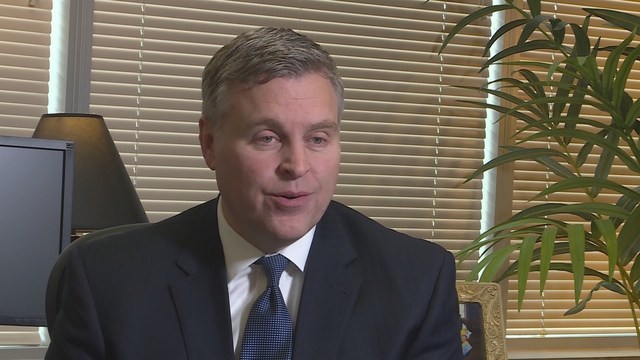 "One could say it was in the middle of the night or the wee hours of the morning, we can't use that as an excuse – that has to be the focus moving forward," Tilley said.
Tilley says it was a lack of accessibility to records and a judge's decision to send the teen to the detention center.
Ky. Justice Secretary John Tilley on bed checks and reform after McMillen's case WHAS
Gynnya was first in the care of the Cabinet of Health and Family Services, leaders there sent a response regarding the communication breakdown Tilley referred to:
"In review of the unfortunate death of a youth at Lincoln Village, it was discovered that social workers with CHFS did not always have the access after-hours that they needed to know who had involvement with CHFS, especially when it involved youth in other counties. Steps have been taken to remedy that so that workers can now get the information they need to determine which youth are in the custody of the state. "
Reginald Windham, Victor Holt and Christopher Johnson are Lincoln Village Detention Center employees that have been fired and are facing misconduct charges in Hardin County District Court.
Investigators say they were working the night Gynnya died but did not cause her death.
"Anytime someone is dealing with children and they are not doing their job, they should be held accountable," Simms said.
She faults the state and the detention center employees for no longer having her sister by her side.
Through an open records request of more than 400 pages, we sifted through and uncovered that January 2016 is not the first time Windham has been under investigation.
He's been a Lincoln Village employee since 2005.
In September 2006, documents show Windham was investigated for restraining a young boy at the facility for and slamming him face first onto the floor, even telling that child "maybe I need to break your arm."
Those claims were found to be true by internal investigations.
"They were not doing something that was out of the ordinary at all in that facility," Criminal Defense Attorney J. Clark Baird said.
Baird represents Windham and Holt who are facing misconduct charges and Christopher Johnson, the third person to be fired from Lincoln Village.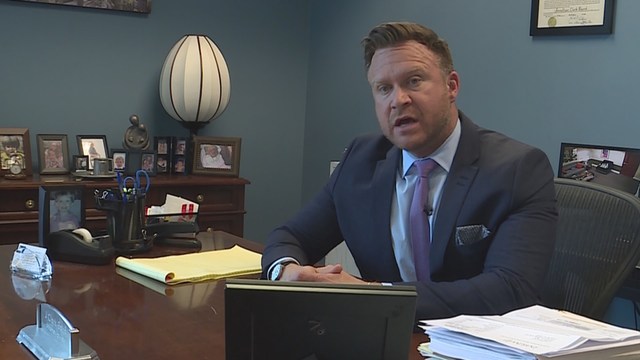 "Mr. Holt and Mr. Windham cared about the children at that facility and I think that it's an unfair portrait that's been painted of my clients that they were somehow lazy or malicious in their conduct or they somehow didn't care about this young woman," he said.
When it comes to Windham's record of rule violations at Lincoln Village, Baird responds, "You're looking at a series of isolated incidents over the course of ten years or longer of employment, and what you're not looking at is their day to day and working and dealing with these troubled kids."
In 2010, Windham was again documented for poor performance and excessive use of force, pictures of the youth's injuries were taken, after she was dragged into an isolation room by her feet.
"People make mistakes on jobs sometimes, that doesn't mean that Mr. Windham and Mr. Holt are bad employees or bad people," Baird said.
Documents show that Reginald Windham has been involved in multiple substantiated cases of abuse, neglect and misconduct involving youth at Lincoln Village Juvenile Detention Center, he was then later promoted.
"I can tell you he would not have been promoted if it had been under on my watch," Tilley said.
Defense attorney speaks for 1st time on Gynnya McMillen case WHAS
It wasn't until January 21, 2016, 10 days after Gynnya's death that Windham was placed on administrative leave and later fired.
"You can't quantify one of my clients sitting down with one of these youths when they're in the middle of a difficult and trying time in their life – again, they're in jail," Baird said.
Gynnya's sister tearfully states, "All of a sudden [you] go to a detention center for the first time [and] be restrained. [You] Go to sleep and not wake up."
"In the end the little girl deserved better," Tilley said.
"I think when all the facts come out that then people will see the situation differently. Our community needs to know that these are good men," Baird said.
Simms, when referring to her and Gynnya's mother, "She'll never see her daughter again."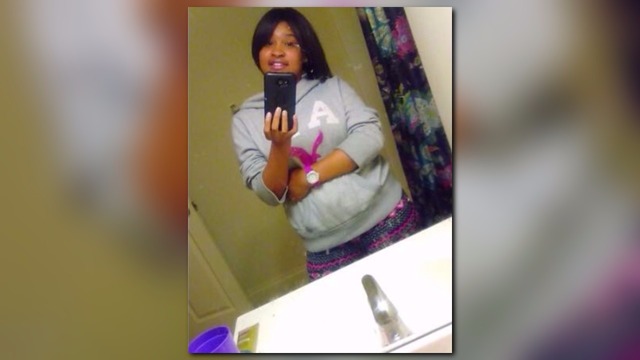 Sixteen and gone. Gynnya's family members, community activists and many others ask, who was there for this little girl in the custody of state when she took her last breath?
Documents released from Reginald Windham's personnel files at Lincoln Village Juvenile Detention Center
This document is one of the first cases of neglect the Kentucky Justice and Public Safety Cabinet has on file regarding Reginald Windham. Officials say he failed to sign forms verifying if a youth had received necessary medication while at Lincoln village Detention Center.
Here's an interview between a youth and a state official regarding claims that Reginald Windham after a verbal altercation, picked up the teenager and slammed him face first onto the floor, inside the facility.
After interviews, video surveillance and internal investigations, Reginald Windham is found to have used inappropriate or excessive force against the teen who said Windham picked him up and slammed him face first onto the floor and the youth was in no way using his hands in a threatening manner.
Once the September 2006 slamming incident is deemed to be substantiated, Reginald Windham is served s five day suspension in January 2007 for misconduct. State leaders say Windham used excessive force causing injury to a teenage boy in Lincoln Village Detention Center.
This is the continuation of the January 2007 suspension letter served to Reginald Windham.
This is a written reprimand for poor work performance and misconduct. In April 2010. Reginald Windham assisted another worker trying to deal with an upset and defiant teenage girl in Lincoln Village Detention Center. The document says Windham grabbed the teen's arm, she pulled away, lost her balance and fell to the floor, and he then started to drag the girl by her feet into her cell.
A continuation of Windham's written reprimand from July 2010.
July 2010 is where the claims of misconduct in April 2010 regarding Reginald Windham were found to be substantiated.
This is a continuation of the substantiated findings where state officials says Reginald Windham admitted to dragging the teenage girl into her cell by her feet back in April.
On January 21, 2016 Reginald Windham was placed on administrative leave while the investigation into Gynnya McMillen's death continued, on February 5th Windham was terminated. This letter cites Windham did not follow rules while Gynnya was in his care, saying video surveillance showed Windham physically did not get out of his chair to perform mandated bed checks of the youth from late evening on January 10th until early morning on the 11th.
On February 5, 2016 former Department of Juvenile Justice Commissioner Bob Hayter was terminated.