9th Street Divide: Hidden gems in West Louisville
Last Fall our Impact team made you, our viewers, a promise: a promise to show more positive news in West Louisville.
The goal was to change the conversation and create a more balanced view of what happens west of 9th Street.
Our Impact team is back together with that goal in mind, and now they show you the hidden gems in West Louisville that you've probably never heard of.
If you have a hidden gem you'd like us to know about, send an email to jcwahl@whas11.com.
It's the oldest cliché: "Don't judge a book by its cover," but what if we actually lived that way? If when we looked at the west end, we didn't just see a place in trouble? All three of us (Sherlene Shanklin, CJ Daniels, and Jonathan Wahl) have ties to the west end and wanted to show you some of its brighter areas.
"Everyone down here is not acting crazy," explained business owner Leeanna Gazaway. Driving by, you might not know that in a house, a church, and a common storefront are hidden gems.
"There are a lot of jewels around here," said business owner Paula McCraney.
Not only businesses that you could visit, but incredible people, trying to get an idea off the ground.
Previous Stories: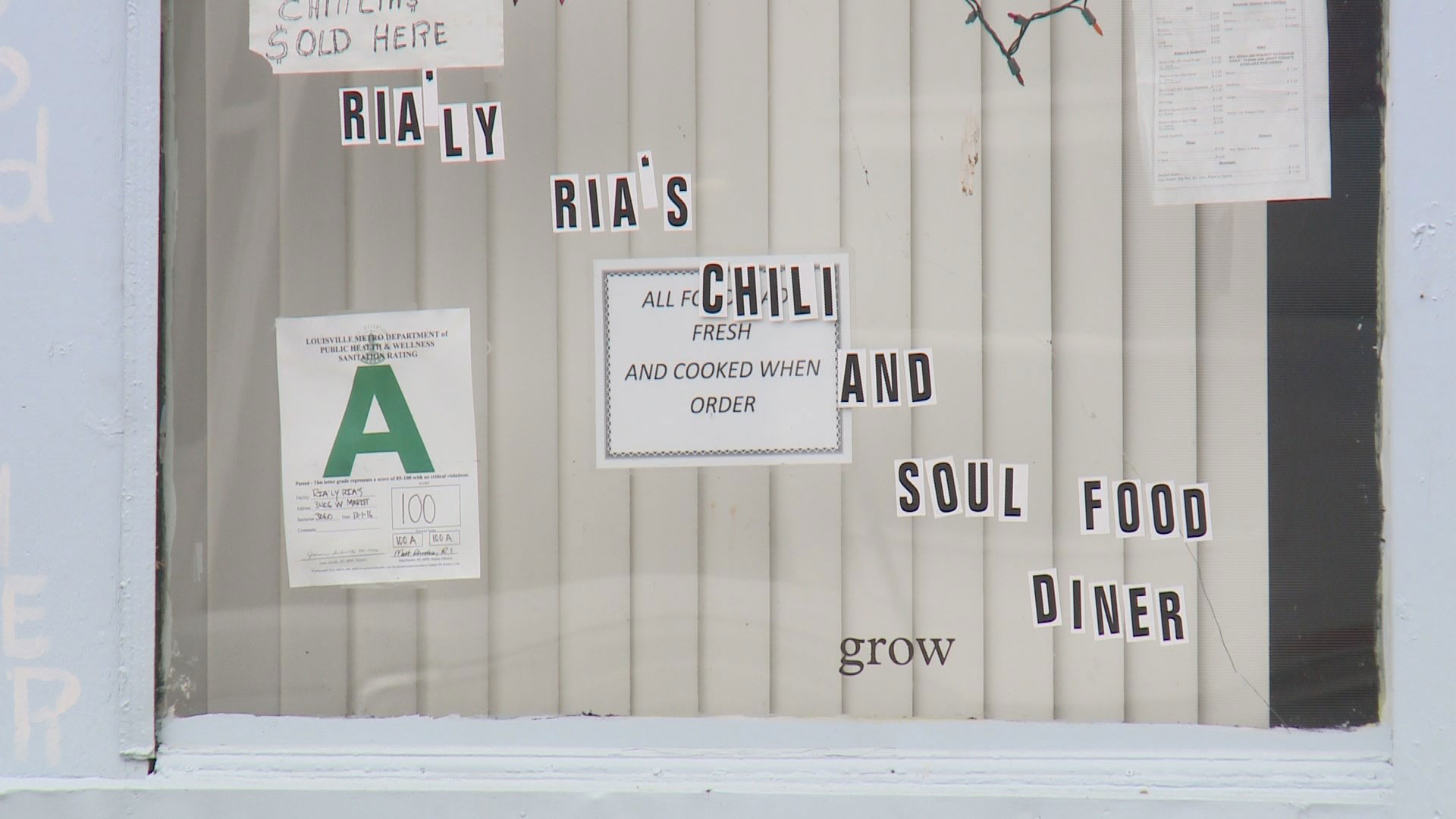 RIA'LY RIA'S CHILI AND SOUL FOOD DINER
"They call me sunshine," said Maria Pulliam, owner of Ria'ly Ria's. It didn't take us long to see why. "I'm a busy little bee," she explained.
Cooking is Maria's hobby, and her chili parlor her dream.
"I specialize in chili, chitlins, wings. Big AZZ juicy burgers. Slaw dogs. I have pork chops, catfish, potato salad, coleslaw, green beans, umm. Greens. A little bit of everything. Soul food," said Maria.
She'll tell it to you straight, she believes her food is some of the best in town, and that's because it all has a very important ingredient. "In my food, I put all of this in it," she said laughing and pointing to herself. "They're getting all of me. Yes, I do, I cook with love, I do."
She opened her business on West Market Street, hoping to use her cooking for good.
"And when they taste it, they taste the love," helping her bring her sunshine to everyone she meets. "It's just really been love down here. I show a lot of love and my customers show a lot of love, so it's been wonderful," said Maria.
If you'd like to eat at Ria's, it's located at 3406 W Market Street. Hours are Tuesday-Wednesday 2pm-10pm and Thursday-Saturday 12:00 pm – 9 pm.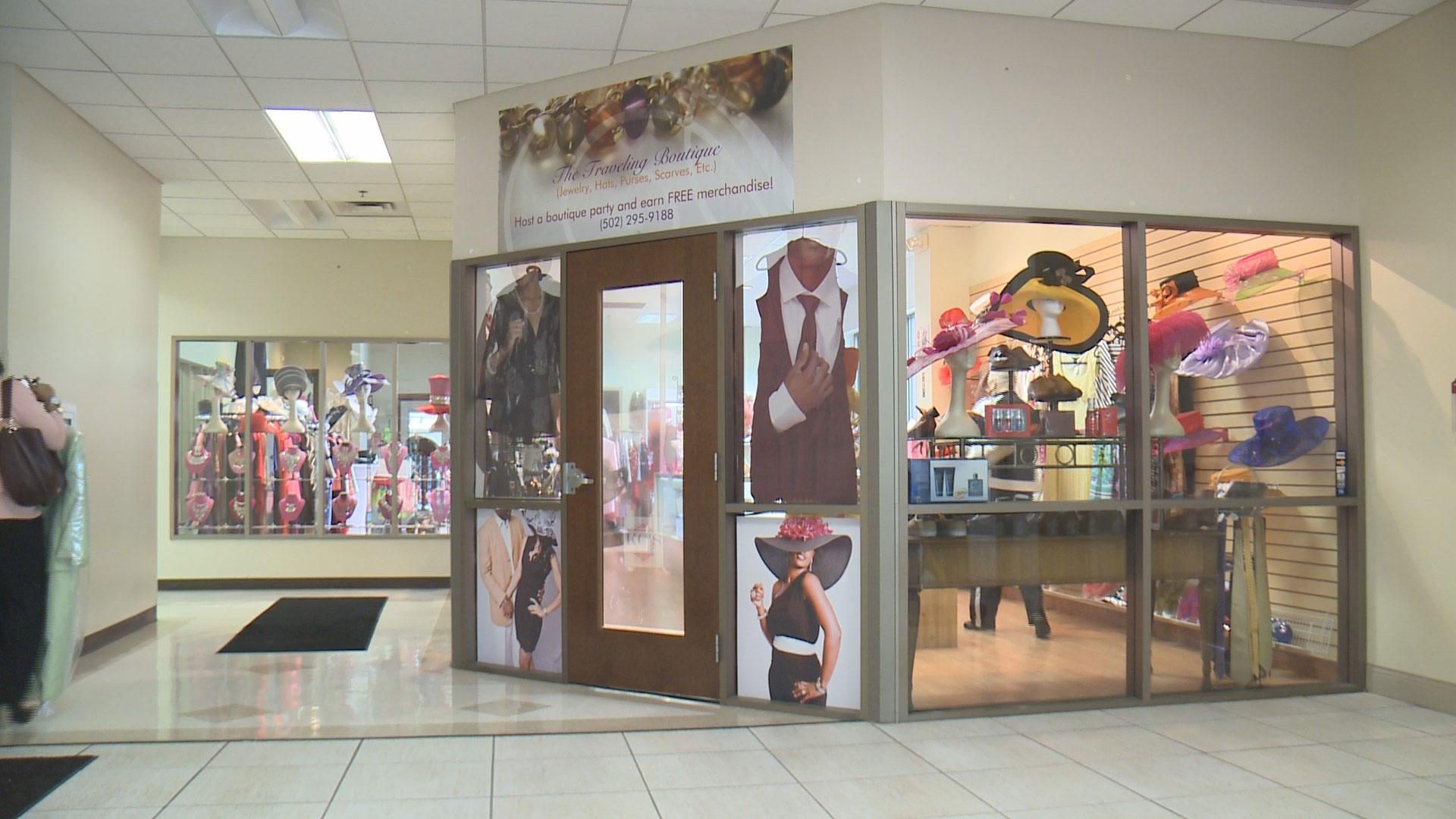 THE TRAVELING BOUTIQUE
"I have one-of-a-kind items," explained Paula McCraney, owner of The Traveling Boutique.
"My tagline says 'expect the original.' And you can see all new items. Nothing is used. It is not a consignment store. It's a full-service boutique with all new items," explained Paula with Pride. "They're going to see clothing shoes, hats, purses, jewelry."
The business started in Paula's home, but she would take it on the road, giving meaning to the store's name. Today the traveler has found a home.
"I think it's an excellent location, not only because it's in the heart of the West End, and you want to build the West End up, but it is. It's a sanctuary, really of sorts. And it is, Paula's store is located in the Saint Stephen's Family live building. She says most of her customers live West of 9th Street.
"The ninth Street Divide is real, and I think a lot of people don't come across 9th street, especially those who live in the East End. Because they've heard so many negative things. But I just challenge them to just give the West End a try. You don't have to live here, you don't have to stay here overnight, just come and check out all the good things that are in the West End. Yes, I dare them to try it," explained the shop owner.
If you'd like to visit Paula's store, it's located at 1508 W Kentucky St.
Store hours are:
Monday-Tuesday 1 pm - 6 pm
Wednesday 12 pm - 9 pm
Saturday 10 am - 3 pm
Sunday 9 am – 2 pm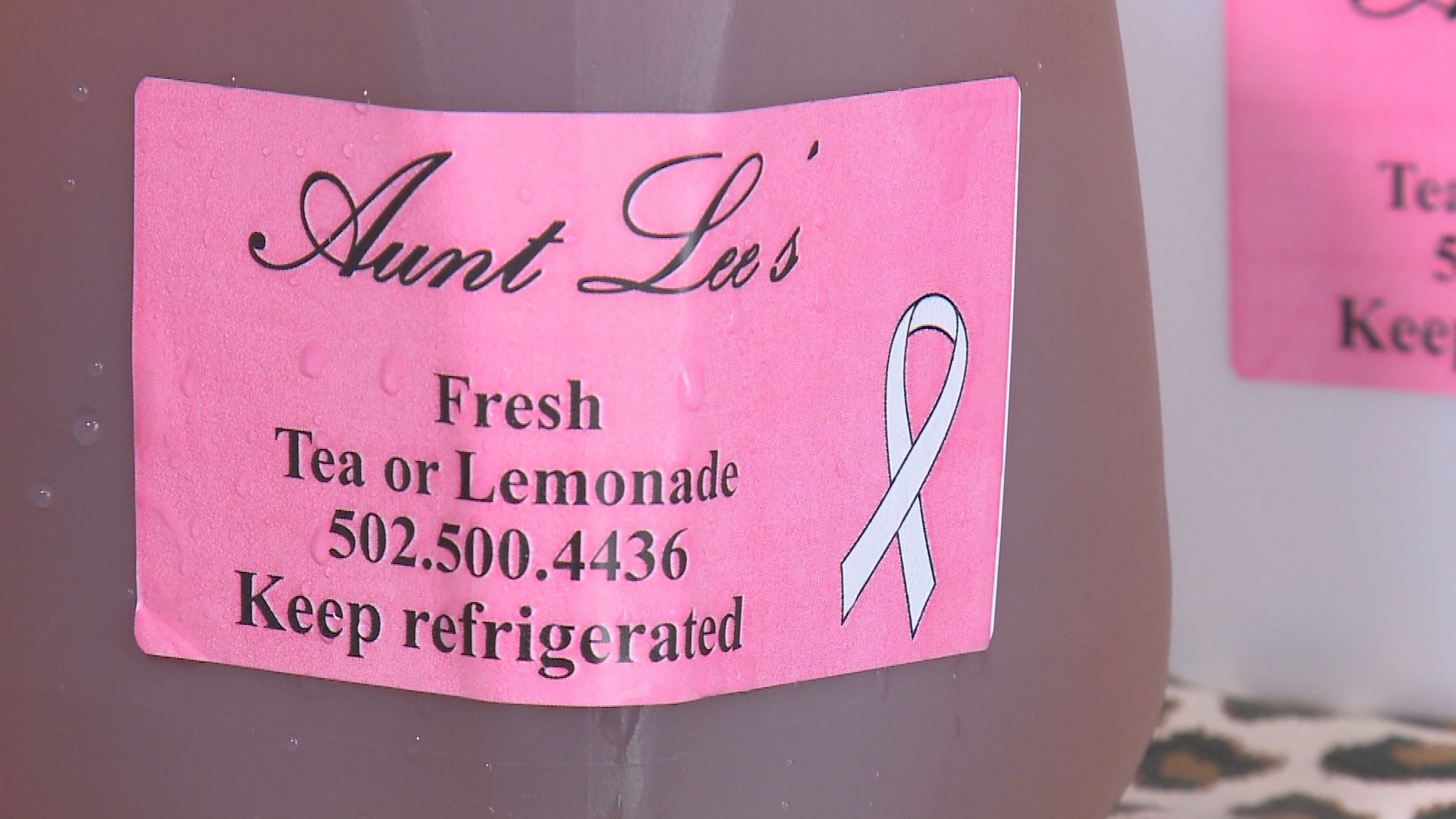 AUNT LEE'S TEA
How much Tea does Leeanna Gazaway drink each day? "Probably a gallon," she says.
"I can't cook. I can't do all the other things. I can't do anything like that, but to hear them talk about Aunt Lee's Tea and lemonade, you know it's something special."
It's special, not just because it taste good, but because of why she makes it out of her West Louisville home.
"My daughter is a 10-year breast cancer survivor, but she's also in the fourth stage of metastatic breast cancer right now," explained Leeanna.
When you buy her tea, the money goes to put on a gospel concert each year. "The money that we raise from the concert goes to the American Cancer Society."
Out of love for her daughter, she keeps her brew coming. Out of love for her tea, the customers, are loyal.
"I say uh, oh, the Greens are coming. And it's a set of triplets and two little boys and they're sitting there every Sunday waiting for me," said Leeanna.
If you'd like to order some Aunt Lee's Tea, you can give Leeanna a call at 502-776-6567. She can make enough for one person, or for a big party.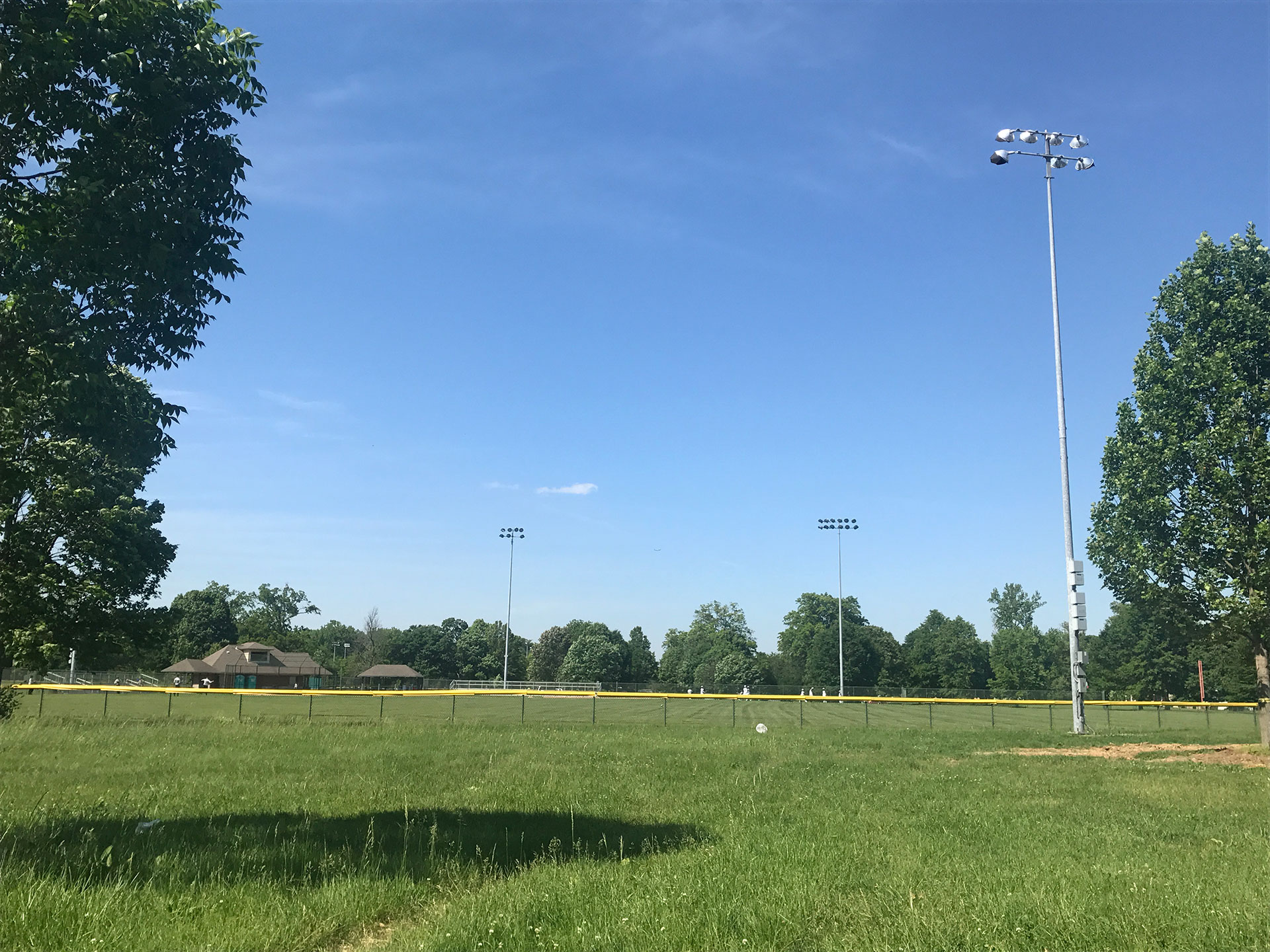 SHAWNEE PARK
Shawnee Park is one of the best places to get together with Family in West Louisville. The park was designed by Frederick Law Olmsted (helped with Central Park in NY) who designed Shawnee Park as the great public space of the city, a place for picnics, sports, parades and large public gatherings. The park has modern splash park, great playgrounds and lots of green space. Shawnee Park is also part of the Louisville Loop and has a beautiful riverside trail.
The main address for the almost 300-acre park is 4501 W Broadway.
You can also find a beautiful outdoor athletic complex at 230 Southwestern Parkway.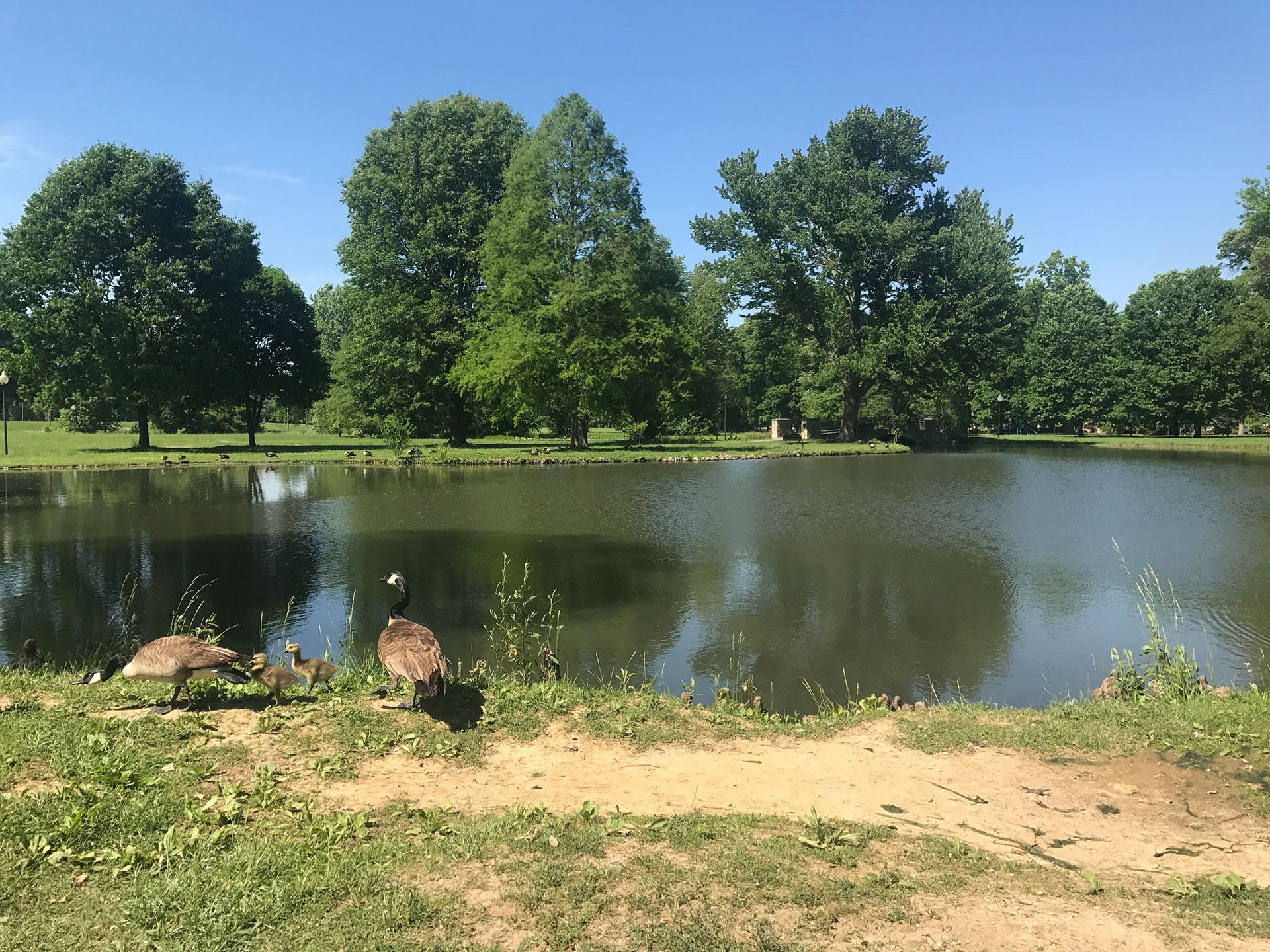 CHICKASAW PARK
At around 60 acres, Chickasaw Park is smaller than Shawnee, but still, a great place to go. Located at 1200 Southwestern Parkway, Chickasaw has tennis courts, a pavilion, playgrounds and a beautiful pond with a bridge. This is a great place for a family picnic.
BIG MOMMA'S SOUL KITCHEN
If you drive by Big Momma's on a Sunday, you'll find a line out the door. She cooks up delicious chicken, mac and cheese, greens and other great staples. This is a great place for comfort food, and it's reasonably priced. Big Momma's is located at 4532 W Broadway.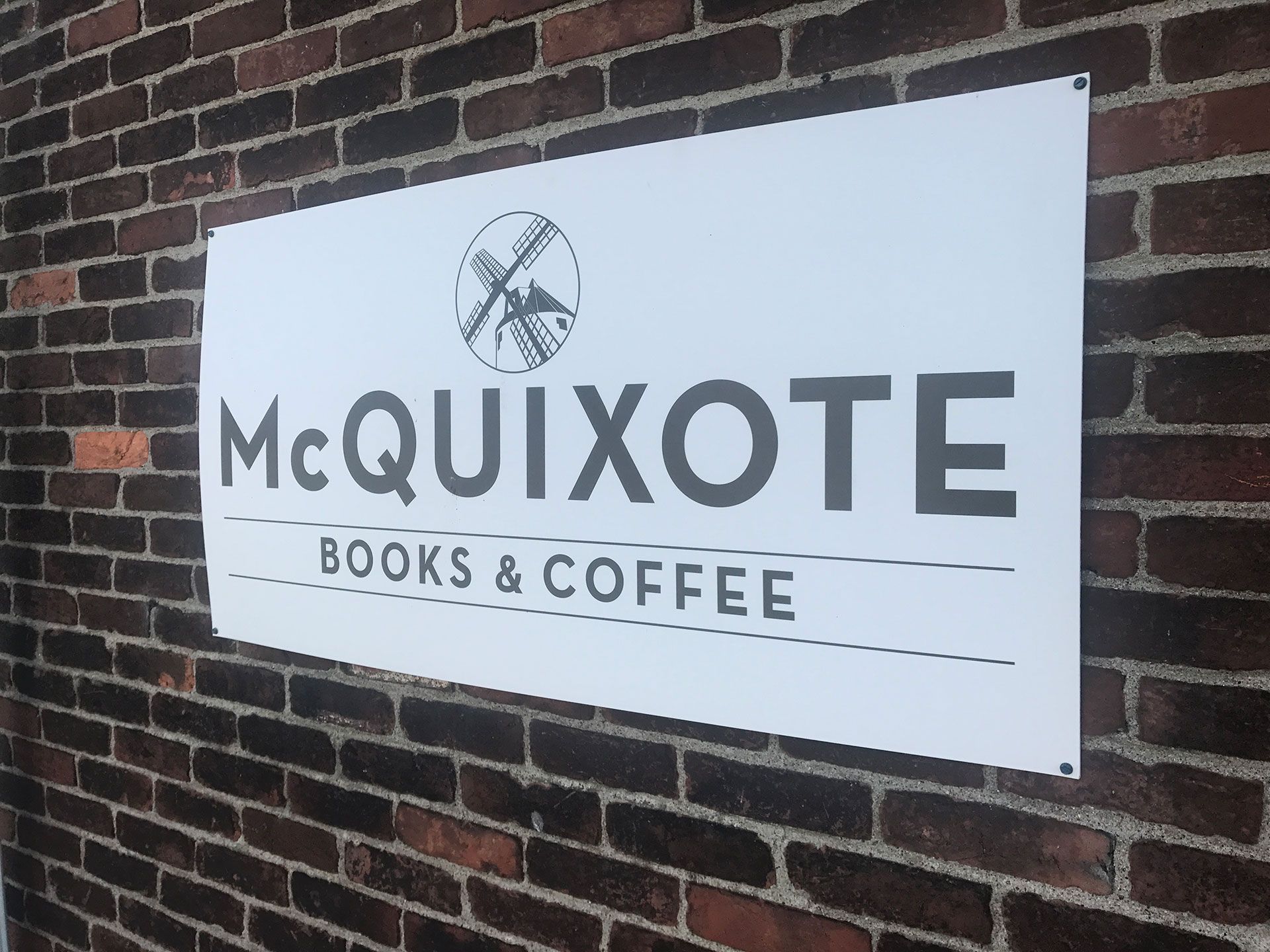 MCQUIXOTE BOOKS AND COFFEE
Located in the Portland neighborhood, McQuixote is a gem. You can stop by to get coffee, a sandwich, or one of the best cream soda's you'll ever taste. When you walk in you'll find a great atmosphere and even a small bookstore. This is a great place to meet friends or study for an important test. McQuixote is located at 1512 Portland Avenue.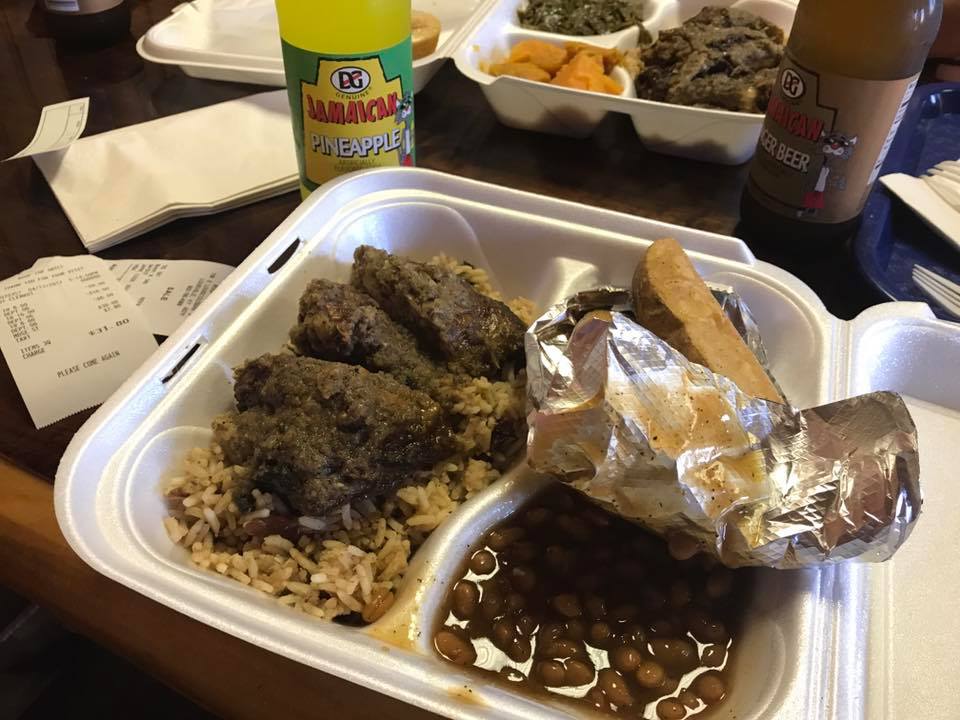 ROOF TOP GRILL
We haven't talked to anyone who's tried Rooftop and didn't like it. The Roof Top grill is a Jamaican Restaurant located at 708 Louis Coleman Jr. Drive. The prices are great, and the food is delicious. The menu has a large variety of authentic Jamaican food and even some more classic options like french fries. If you like trying new restaurants, you don't want to miss this one.

(Image Courtesy: goportland.org)
THE PORTLAND MUSEUM
The Portland Neighborhood is rich with history, and the Portland Museum is the keeper of most of it. The small museum is well put together and has a knowledgeable and friendly staff. This is a great field trip for students, or for the whole family. The Portland Museum is located at 2308 Portland Ave.