Mother shares courageous fight with cancer None
LOUISVILLE, Ky. (WHAS11) – What do you do when you hear the words "I have cancer?"
For Kathy Henderson, she says keeping positivity and faith by her side.
Kathy, a former healthcare worker, was diagnosed on March 19, 2014 with stage four metastatic breast cancer.
"I was having real bad back pain and I went to the emergency room and they ended up giving me a CT scan because I couldn't understand why I was having all this pain," she said. "Well the next day I get a call from UofL Brown Cancer Center because I was also having pain in my left breast. I was told to get to the Brown Cancer Center ASAP."
Kathy says what she heard next sent her into tailspin.
She recalls a team of doctors gathering her inside of a room at the James Graham Brown Cancer Center where she says three words changed her life.
"They came out and they said 'Ms. Henderson, we have to let you know that you have cancer.' I was like really? Excuse me? They said three words I didn't want to hear," she said.
Kathy said she fell to the floor and broke down in tears and said that day was the worst day of her life.
She recalls pacing back and forth in her Liberty Green townhome for nearly 30 minutes before she called loved ones in Chicago.
"How am I going to tell my mother? How am I going to tell my father? How am I going to tell my sister? This is just unreal," she said.
Kathy says her family went through a lot of emotions and many of them still have a hard time grasping her diagnosis. Hearing them say "we're going to get through this" and "let's move forward" was reassuring to her.
One of Kathy's greatest challenges in the fight was revealing her diagnosis to her then 8-year-old son Khamari.
"It was rough in the beginning. When I found out, I didn't tell him right off because I didn't know how to tell Khamari. I had to have help to tell him because he kind of sensed that something was going on with me," she said.
Her parents Cleatrus and Sandra made the journey to Louisville to be by her side when revealing her cancer to Khamari. Kathy, along with her counselor and doctors at the Brown Cancer Center gathered for the moment.
"We sat down – we just explained to him what was going on with his mom. We told Khamari and his reaction was he put his head down, he looked at me and grabbed me and gave me a hug. He said, 'Mommy, it's gonna be OK. It's gonna be OK'," she recalled. "He's a strong little boy, he knows mommy has cancer and he knows mommy is going to be OK, actually he's the one who keeps me going."

Positivity through the rough patches
A week after she found out she had breast cancer, Kathy says she immediately began treatment. For added support, she called on her college friend Channa, who she affectionately calls sister and another close friend, DeNita, from her days at the University of Louisville.
"They sat with me for that first treatment. I was scared to death because I had no clue what was going on, what was about to take place – it was all new to me. I was looking around, I saw people who were getting sick [and] throwing up," she said.
Seeing others reacting to the chemotherapy, Kathy said she thought she would react the same way. She credits God into helping her to not fall ill during the sessions.
"I've always been the type of person that had God in my life, so after hearing this diagnosis of what's going on with me, I definitely know that God is going to work it out, this is his battle and he's fighting for me so that's why I always stay positive you know, keep the faith and stay strong," she said.
Kathy reveals the first year of cancer had its moments but her family was right by her side to help her to experience a little normalcy in a new situation, even if it meant traveling back and forth from Chicago.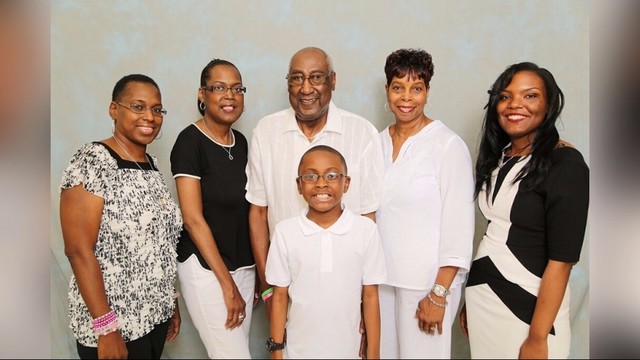 "They have been a great support team. My family has come down and stayed with me – they would take turns. My father would come for a month and then my mother would switch, then my sister would come. So they would switch out every month, somebody was here to help me that first year," she said.
Asking for help is something Kathy rarely does but says she had to put her pride aside and accepted being dependent on others with day-to-day routines including seeing her son off to school and getting her to and from the doctor.
After the first year, Kathy said she was able to bounce back and become herself again.
Bouncing back was part of Kathy's spirit. Despite those moments when she couldn't do for herself, she took everything in stride while remaining positive through it all. That positivity has aided in her progression.
"Her attitude and her overall demeanor in contributing a lot towards her healing," Dr. Dharamvir Jain, Kathy's medical oncologist said. "She brings not only enthusiasm but she brings hope which is so infective ya' know," Dr. Jain added.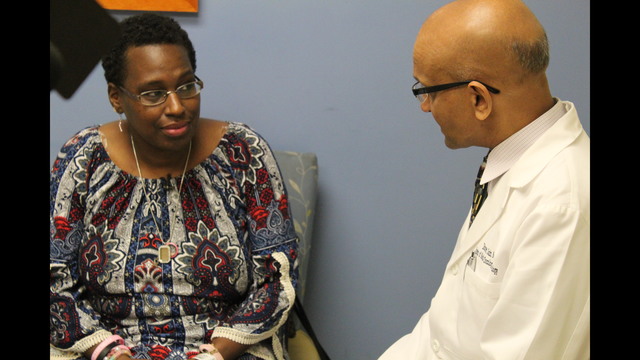 Through 16 rounds of chemo and five rounds of radiation, there's still an undeniable will to be around for her son as long as possible.
"I would love to watch Khamari graduate from 5th grade, 8th grade, high school – college. I want to see him get married and have kids – I want to be able to travel the world and do different things I haven't," she said. "I just want to enjoy life. I try not to think about cancer because it's not a death sentence to me. The devil is a liar. With my faith – that's what's getting me through. My faith in God. I told my oncologist, 'I'm going to surprise all of you – I'm going to beat this cancer."
To keep their minds off cancer, Kathy and Khamari both share a love of sports which gives them a closer bond.
"We get to see our favorite team Louisville. It just makes us bond a little bit more together [and] we can do more stuff together instead of the thought of her having cancer," Khamari said.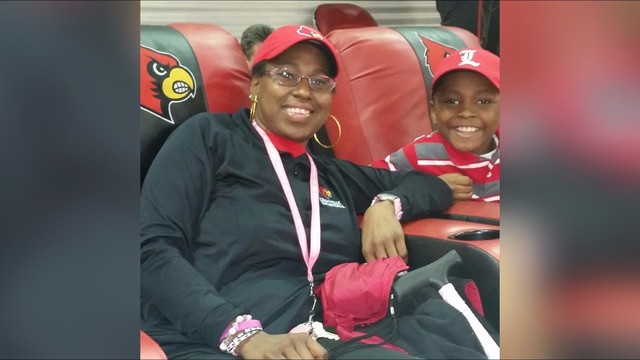 Khamari said that he tries to keep everything positive around his mother because of the serious nature of her illness. He writes his mother notes about his progress in school and adds hashtags #teampositive and #teamKathy with beat cancer closing out the notes.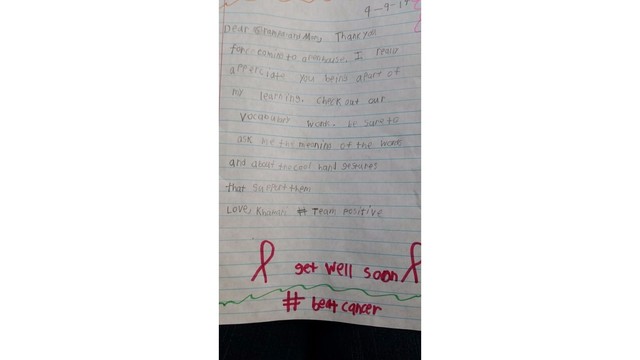 Looking forward
Getting used to cancer has been a big adjustment for Kathy but she says now her disease has stabled in all the areas but she says she's not out of the woods just yet.
"I just started a new medicine a month or two ago, so we want to see how it's progressing and so far it's doing its job. Its stable – but we want it to start shrinking," she said.
Kathy says she's also changed her diet and takes up to nine pills and two shots daily.
In the end, she wants all women to take mammograms seriously.
"Mammograms – get them done every year if you have to. If you feel like something isn't feeling right, I just encourage you to get that checked out. Cancer ain't no joke! I don't want none of my friends and family sitting next to me getting chemo," she said.
She's come to terms that she knows her stage four cancer is treatable and not curable. For her, it's not a mood killer. She wears a special symbol as a reminder that not only faith is by her side but anything is possible.
"With his stripes, I am healed. I carry this around my neck at all times because I am a believer that God is going to heal me. I'm going to beat this," she said. "I know God can do it."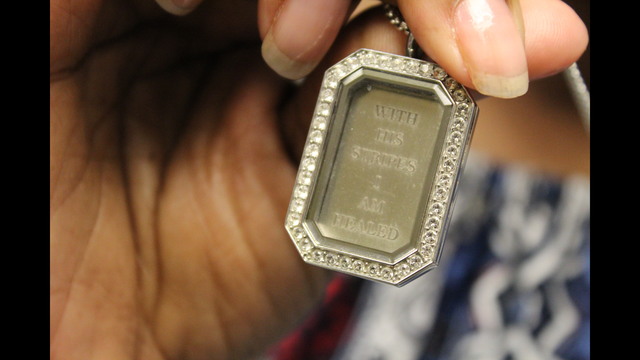 The search for a cure continues and so does the joy in Kathy's eyes, living and smiling every day that she has on this Earth.