FLOYD COUNTY, Ind. (WHAS11) – Buses arrive and leave Floyd Central High School ask students return to class following a late-night investigation.
A Floyd Central student was arrested after he posted a threatening message on his Twitter account.
"Principal Willman made an announcement saying obviously you probably heard that this happened, we just want you to know it is taken care of – we do not think anything else is going to happen," sophomore Morgan Ketterer said.
As school let out, students say they could tell the mood was different.
"Even if he was joking, who knows if one of his friends could have done something or something like that, so I am kind of nervous," Morgan said. "The school day was just really kind of down, no one was really enthusiastic for laughing like we normally are."
"My 5th-period Spanish teacher mentioned it, but not very many teachers seemed comfortable bringing it up and I received a note last – just saying everything was okay and handled," freshman Abbie Gillespie said.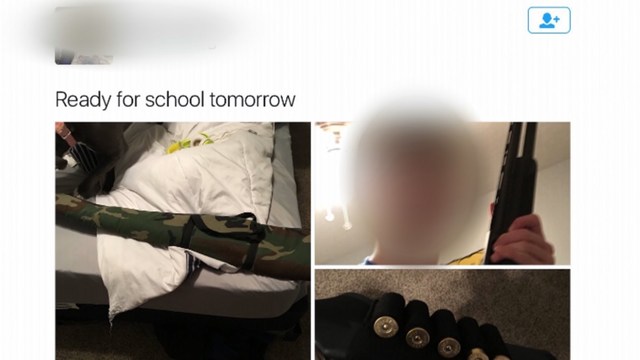 Floyd County Sheriff Frank Loop and the New Albany-Floyd County School District are investigating. Officials sent a note home to parents.
"They came into my room and told me what was going on and told me everything was going to be okay because they trust our school system," Abbie said.
The student was arrested and the shotgun was confiscated.
"I was kind of on the side where it is not a joke, especially since 9/11 was yesterday, that is not something to take lightly," Morgan said.
In addition to being suspended, the student is also facing an intimidation charge.
Police say other electronics belonging to the student are also being looked into.
The investigation is ongoing.