(Allthemoms.com) - For people who love pumpkin spice, there's no such thing as too much pumpkin spice. The flavor of the month should always be pumpkin spice.
Not a big fan? Get used to it.
Pumpkin spice is already here in a very big way; never mind that fall is still more than a month away.
It's everywhere, from the cereal aisle to coffee shops to pet stores.
Pumpkin Spice Cheerios
Fiiiiinaaallyy!!!! Time for a bowl!! Or, most likely, five... Don't judge, I've been trying to find these forever! #PumpkinSpice #Cheerios pic.twitter.com/DEZHlFY9cB

— Rebecca (@rebeccaFSU) October 26, 2016
This limited-edition, semi sweet, gluten-free breakfast cereal is on the shelves before the leaves even begin to change colors.
Dunkin' Donuts Pumpkin Spice Latte
Lattes and other fall-inspired foods and drinks return on Aug. 28, Dunkin' reports.
Look for the usual pumpkin doughnuts and muffins, but new this year is a pumpkin cream cheese for bagels.
Starbucks Pumpkin Spice-Flavored Ground Coffee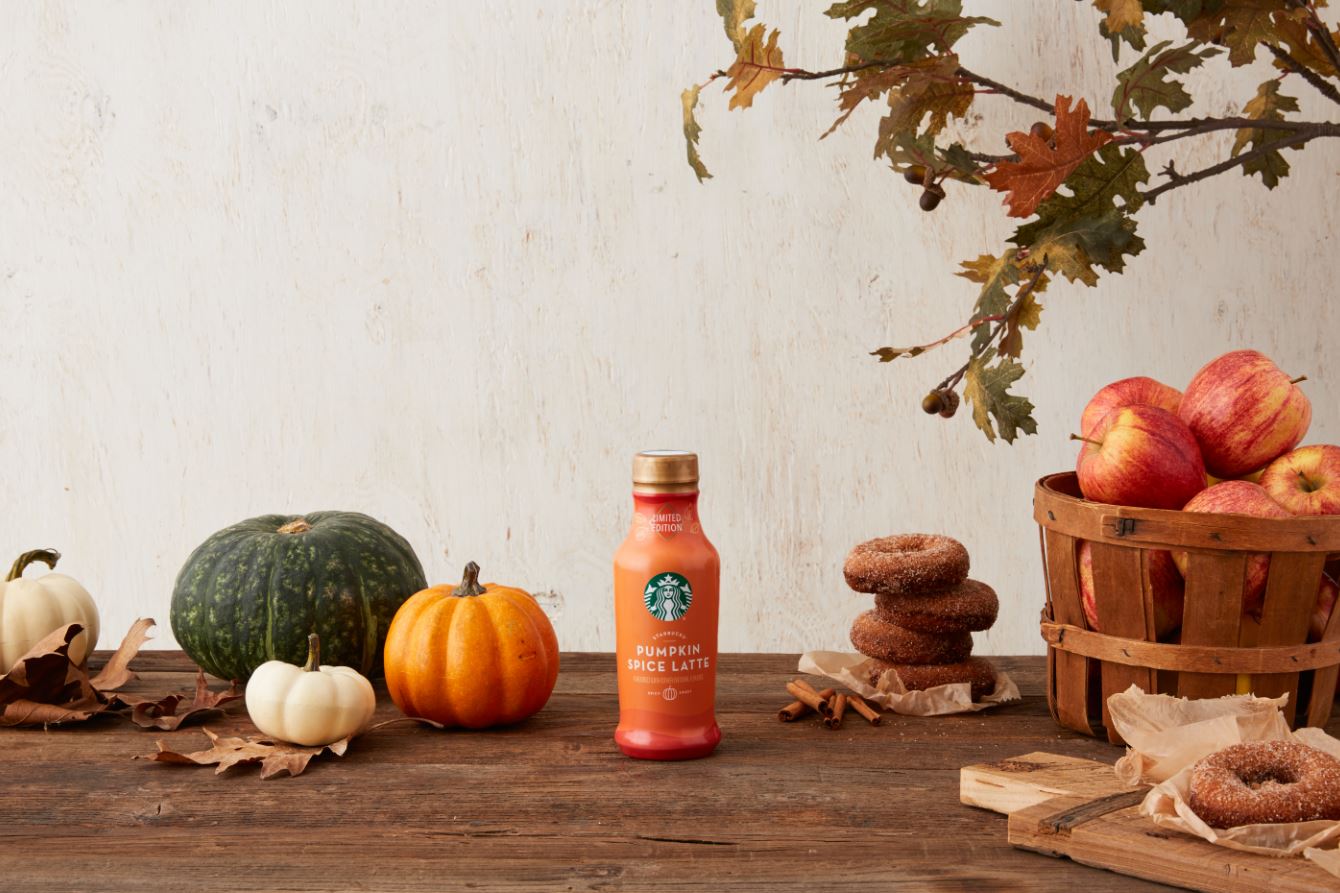 Credit: Starbucks
No word yet on the official return of the Pumpkin Spice Latte at the coffee chain. But you already can find both Pumpkin Spice-Flavored Ground Coffee for about $10 for an 11-ounce bag and a new ready-to-drink Starbucks Pumpkin Spice Latte for under $3 in grocery stores.
Pumpkin Spice greenies for dogs
Pick up some Greenies Pumpkin Spice Flavor Dog Treats in the 12-ounce bag for around $19 at PetSmart. Fresh breath with a hint of fall coziness.
Pepperidge Farm Milano cookies
The Rolls Royce of cookies has returned to shelves with Pumpkin Spice Milano cookies. If any other cookie crumbled into dust the minute you bit into it, it would be unacceptable. But somehow with a Milano, it's perfection.
Halo Top Pumpkin Pie Ice Cream
Halo Top Just Came Out With Pumpkin Pie Low-Calorie Ice Cream https://t.co/ONABoox2rx pic.twitter.com/7nmifW9OwM

— Delish.com (@DelishDotCom) August 11, 2017
This low-calorie ice cream from Halo Top Creamery is available in grocery stores until the end of November. Delish describes the ice cream as "pumpkin spice-infused" and "studded with pie crust pieces."
This limited, seasonal-flavor box of 12 sells for about $17.95 on Amazon and in grocery stores. Individual bars are about $2.